With BoldGrid, and in less than 20 minutes, you can quickly and easily create a beautiful, bold restaurant website showing off your restaurant's incredible food and ambiance. Don't believe us? Take a look at the video below for a demonstration:
Why Build Your Restaurant Website with BoldGrid?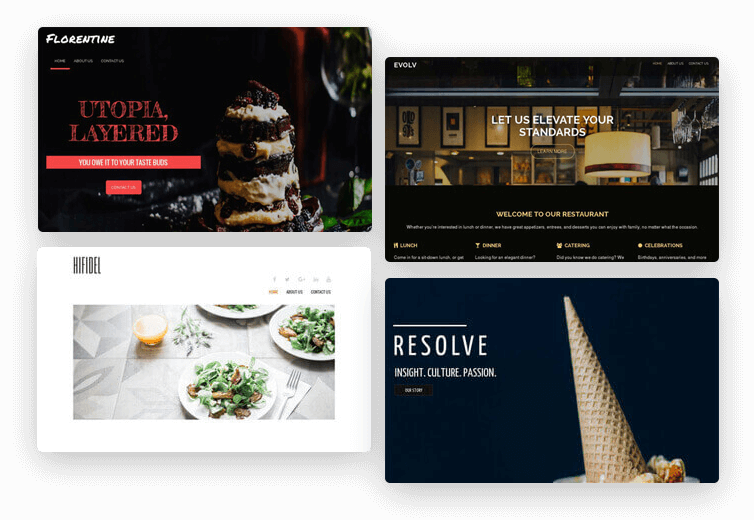 BoldGrid comes equipped with everything you need to get started. Choose an inspiration from our collection of striking themes designed with restaurants in mind.
Easily Build Your Website with BoldGrid's Post and Page Builder Plugin
Easily edit your website using the BoldGrid Post and Page Builder plugin. It allows you to quickly create striking column- and row-based layouts without any coding or programming knowledge. The Post and Page Builder plugin includes both a visual and text editing interface, allowing you to build the way you feel most comfortable.
WooCommerce Support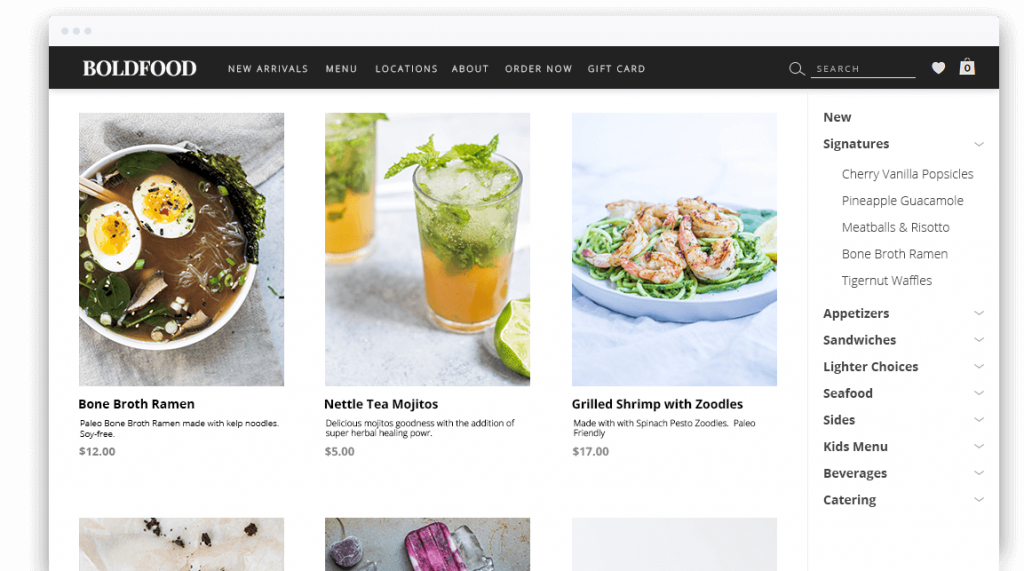 BoldGrid is compatible with WooCommerce, a FREE eCommerce plugin that seamlessly integrates with WordPress. WooCommerce allows you to create beautiful, fully functional storefronts with minimal effort. Use BoldGrid with WooCommerce to sell gift cards, merchandise, or allow customers to pre-order food.
Quickly Create Striking Image Galleries with the BoldGrid Gallery Plugin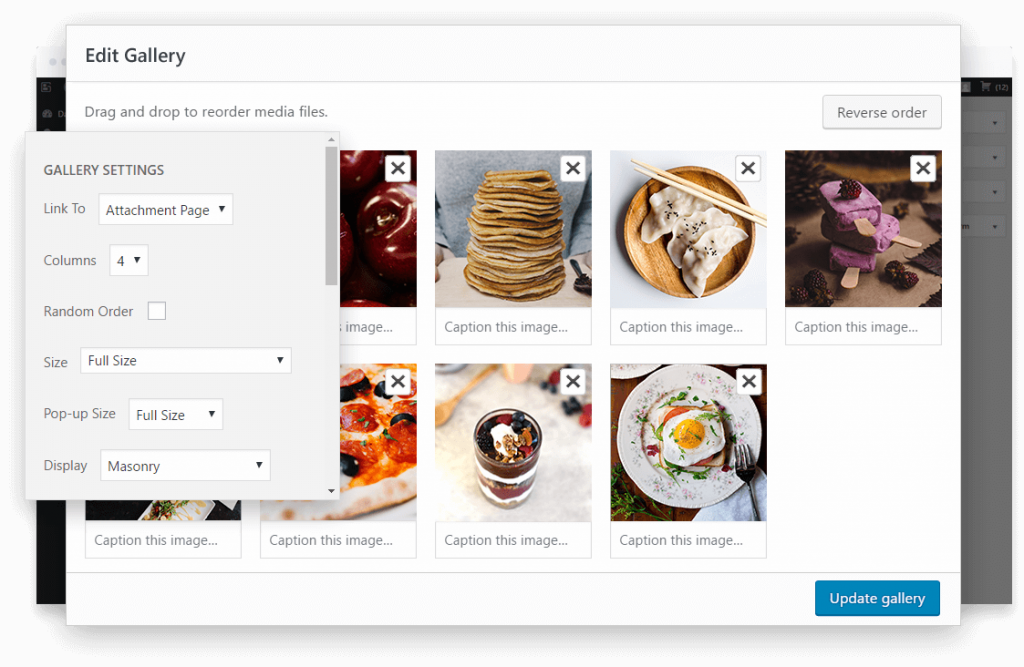 Add photos of your restaurant and your food selections, then create and style elegant image galleries in minutes using the included BoldGrid Gallery Plugin. Simply select your images and gallery styling, then drag-and-drop your new photo gallery to exactly where you want it.
BoldGrid: the perfect solution to quickly create a beautiful restaurant page. Click here to download BoldGrid for free.