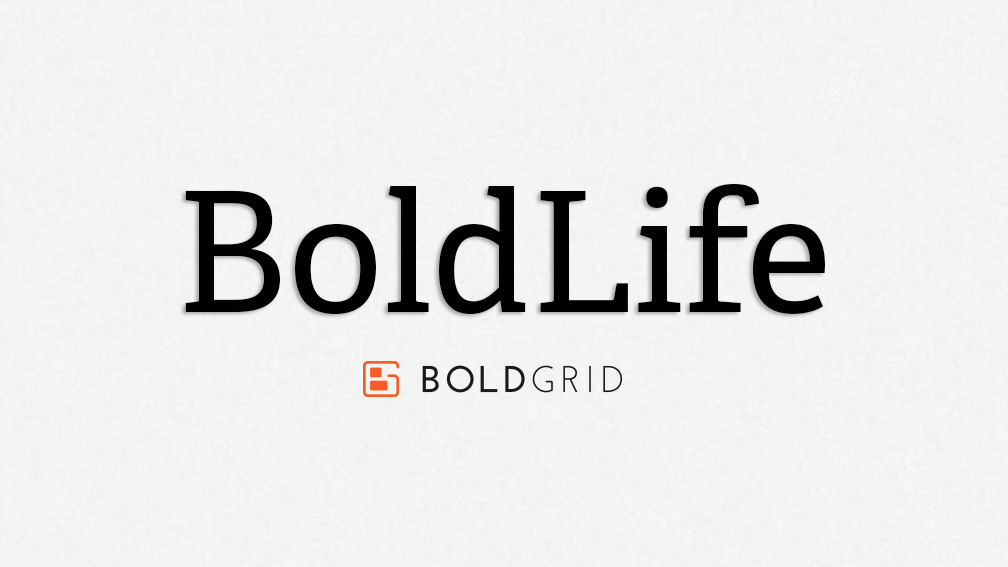 Boldlife Episode 10
Mendel Kurland
It's our 10th show! Join MikeDemo LIVE at the GoDaddy Offices at WordCamp Europe in Belgrade, Serbia along with his guest Mendel from GoDaddy. This extended show will focus on what we are looking forward to at WordCamp Europe, life on the road, and Mendel's new community "Geek Adventures".
Tweet questions in advance using #BoldLife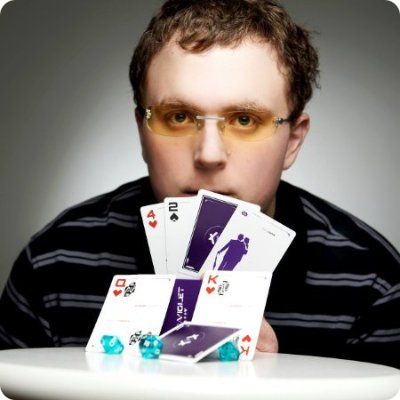 Mike "demo" Demopoulos
host & boldgrid evangelist
A longtime lover of Open Source Software, Mike "Demo" Demopoulos currently works at BoldGrid (a WordPress Site Builder) as an Evangelist. He has spoken at numerous open source events around the world. Mike is also a contributor to Huffington Post as well as other publications. In addition, he volunteers as Treasurer for Open Source Matters.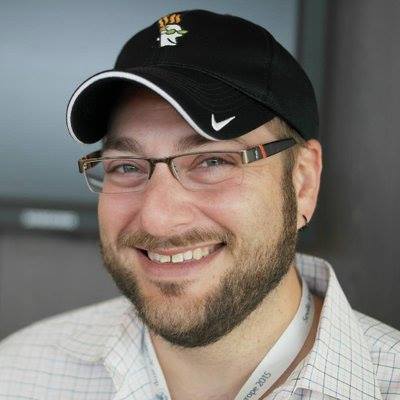 Mendel Kurland
Hey, I'm Mendel. I'm Chief Rouser at GoDaddy instigating innovation, and helping build the developer and small business evangelism program. In the past, I helped build the training / education, SMS marketing, and online advertising programs at GoDaddy, and further back ran the Web Development engineering team at West Music Company. I'm also a trained software engineer (Pascal, C++, Perl, PHP, .net). I run a community called Hiking with Geeks (dedicated to getting geeks on the trail), and Camp Press (trips to help people detox from digital life). Oh, and I love craft coffee.
Transcript: MikeDemo: Hello. Sorry about the technical difficulties. We had to flip over to a new live stream due to an error in our software the first time. We're going to post a comment on the other video and get rid of that video and point over to this one so hopefully you can find us here but, of course, the replay is going to be on boldgrid.com. MikeDemo: Hello, live from Belgrade, Serbia. My name is Mike Demo and this is the 10th episode of the Bold Grid, Bold Life Facebook Live Show and because it is live, we're having some technical difficulties. Happy to be joined with Mendel from GoDaddy. Good morning. How you doing? Mendel Kurland: Good morning. This is great because it gives me a second time to figure out what I'm going to say. It's still going to be ridiculous but thanks for having me on. MikeDemo: And thank you so much to you and to GoDaddy Belgrade for hosting us. This is an amazing office space. A multi-floor, three floor office, here and a part of Serbia. Mendel Kurland: Yeah. MikeDemo: Thank you so much for allowing us to do this here. Mendel Kurland: You're welcome. We're glad to have you. It's not ... while it's three floors and kind of fun, it's definitely no Disneyland. MikeDemo: Yeah. No Disneyland. There's no Disneyland Paris, this poor camp here, like I had last year but it's ... Mendel Kurland: What I do know about adventure parks in Belgrade, because I may have looked this up ahead of time, is that they have a lot of water parks here. Yeah, that's something. Total random fact, actually they manufacture a bunch of mini golf stuff here as well. Those are two really great random facts for you. MikeDemo: Today is a Contributor Day for Word Camp Europe. Are you going to be doing anything with Contributor Day today? Mendel Kurland: Yeah. I'm going to head over there after this. See some friends and then see if there's any place where I can lend my hand and not mess something up. There are some serious contributors that come. MikeDemo: [inaudible 00:02:28] moral support, back rubs, get coffee. Mendel Kurland: Yeah. I can maybe fan some of the content creators or the translators of the [inaudible 00:02:39] but I know we have a few people over there. Of course, Aaron Campbell, he has this funny title of Security Czar but he gets a little uncomfortable now when I talk about the Czar part. MikeDemo: He was pretty quick, when he was on the Bold Life Show a few episodes ago to say, "It's not an official title." The Security Lead's his title and without a scepter, czar isn't a thing. Mendel Kurland: I think that means we just need to find him a scepter. MikeDemo: Yeah, get him a scepter. We breed dragons. Boldy, which we saw rocking out, being so excited to be in Serbia, so we can probably find him a scepter. Mendel Kurland: Yeah. How many cities has Boldy been to? MikeDemo: Shoot. Boldy's been probably to at least [inaudible 00:03:29] events. Not that many cities. Some of the cities double up because some cities we go to more often like the big cities like L.A., Vegas, and Orlando. Mendel Kurland: And then just two countries? MikeDemo: Just three countries. Mendel Kurland: Three countries? Okay. MikeDemo: He's been to Canada, the US, and he is here in Serbia. I guess if you count the layover that we had in Amsterdam, he's been to [inaudible 00:03:54] as well. He wanted to go to the Red Light District but he didn't get an opportunity to. Mendel Kurland: I was going to say I noticed his eyes looked a little red. I don't know what he did there but Boldy ... He can go where other people can't go, right? He's got those wings so that's cool. MikeDemo: It is. It's really hard to get a passport for a drop in dragon. You have no idea. Mendel Kurland: I can imagine. I can imagine. That's pretty cool. Actually, [inaudible 00:04:19] if I could be friends with him on TripIt, that would be cool so I can keep in touch with his travels. MikeDemo: Yeah, we made him a TripIt account so that he can let people know where he is at any one moment. He even got the upgrade [inaudible 00:04:35] storage hold or whatever the case is. Mendel Kurland: How is your trip? MikeDemo: To here? Mendel Kurland: Yeah, to here. MikeDemo: It was great. I flew Delta. I had three legs. Minneapolis to Detroit, Detroit to Amsterdam, Amsterdam to Belgrade. First Class, got on a status upgrade from Minneapolis to Detroit and then I was on the new flagship, the A350, that Delta only has a few of going to Amsterdam and they went ... the Diamond desk called me and they're like, "Yeah, we got an upgrade for you at no cost." I'm like great. "Would you mind a connection to Detroit?" I'm like no. They're like, "Yeah, it's one of our new suites." It's not a pod. It was a suite with a door so it was great. Mendel Kurland: Sounds like I need to take some travel advice from you because I was next to a guy as big as I am and the only thing I thought is maybe I could sleep on his shoulder ort something. He seemed like a friendly guy but I wasn't quite sure if I could take it that far so I didn't. MikeDemo: Yeah. You may need to ask for consent at the time. Mendel Kurland: Probably but it's cool to be here. The viewers can't see but if you look to the right, you can see downtown and these cool spires coming up from downtown because we're on the 10th floor and then if you look to the left, you can see these old buildings that have paint falling off the side of the wall so it's really interesting and then, also, it's a hazy day so you have these layers of clouds and stuff so it's kind of fun to be up here. MikeDemo: Yeah. Mendel Kurland: Sorry you can't see it but you can see us. MikeDemo: Yeah. I mean it's kind of a consolation. Mendel Kurland: Yeah. MikeDemo: I guess we could just do an outdoor shot and that way it's just us talking over it the entire time. Mendel Kurland: Right. MikeDemo: Before we get too far, explain to our viewers what you do at GoDaddy and [inaudible 00:06:36] and, also, other things you're passionate about. Mendel Kurland: Whoa. That's a lot of things. Okay. Let's do this in order. Number one, what do I do at GoDaddy? I've worked at GoDaddy for over nine years and I've done a bunch of different things. I was first hired here to do online advertising and podcast advertising and I've done a million things between there and here. Over the past few years I've been working on the GoDaddy Developer Vandalism Community Outreach Team and we've been trying to figure out ways to communicate more with technical communities and also small business communities, find out what they need, bring feedback into the company, and then also tell the new story. Although, now it's not so new because we've pivoted our brand and our product conversation a while ago and technical abilities and all that. We pivoted that a while ago, maybe the same time that I started doing this job. Mendel Kurland: My job is really kind of cool. Just to hang out with people and learn what they need to be successful as small business owners and entrepreneurs and go-getters and then help tell them what we're doing to help solve those needs. I get to come to cool places like Serbia and hang out. MikeDemo: Wait. It kind of makes [inaudible 00:08:29] and respect about the new idea, like the new GoDaddy ... Mendel Kurland: Mm-hmm (affirmative). MikeDemo: Back when looking ... What we think of as GoDaddy, back in the day, is that it kind of is parallel to what we're doing at Bold Grid in a modular sense so you can just be a security customer, just be a managed WP customer, and use that on whatever host you happen to be working with like at Cloud Access with a WP engine or whatever or if you want to buy domains. You don't have to use GoDaddy Hosting if you don't want to. Certainly, you offer that but it allows people to pick and choose in a la carte fashion where products are best for their business needs and that's what we try to do with our suite. Yeah, we do have a page editor builder tool but if you use Beaver Builder, great, you can use our SEO tool or our staging tool and I see a lot of that where the one-stop shop for everything, "You got to use us for everything beginning to end," starting to end in this industry and giving business owners a choice for the specific products and services for their unique needs. Have you noticed that a little bit? Mendel Kurland: Yeah. I think it has to do with the nature of open source and the way that the community works, right? I was just having a conversation with a colleague who I was introducing to the community over the past few days and we were talking about the fact that all hosting companies, well most hosting companies, and most other competitors in this space actually spend time together and learn from each other and use that information that they get from the community to help raise everybody up. I think, in particular, the Word Press community, the motto is Allow people to do what they need to do to be successful and try to be the best company not win their business. There are a million people that host Word Press websites and there are a bunch of page builders and there are a bunch of SEO tools and things like that. The really good ones rise to the top and people start to use those and if there's an organization or developer or somebody like that that creates something, excuse me, really great than that starts to rise to the top as well. Mendel Kurland: I'm thinking in particular right now, as I was thinking about SEO, right now Yost is unequivocally at the top of people's minds when they think of SEO and there are a million other SEO plugins out there. It doesn't mean that any are better or worse, necessarily, but Yost seems to fit the needs for most developers or most site creators and it's that way around the industry. Things are portable and you can import/export sites to the different hosts. It's actually much easier these days than it used to be and that's kind of the way the ecosystem works. MikeDemo: Excellent. What are you most looking forward to over the next three days? Today's Contributor Day at Word Camp Europe and then tomorrow is the first official full day of programming content and then Saturday is an early day and then the legendary after party. Looking forward to this week, what are you most looking forward to, connecting with, learning about? What's getting you excited about Word Camp Europe? Mendel Kurland: I guess, selfishly, the first thing I'm excited for is just to see friends. I started working in this community to fulfill an objective that I had from the company that I worked for and I ended up making some of the best friends that I have and some of those people I don't get to see that often because they live in Europe so that's the first thing I'm excited about, selfishly. MikeDemo: You already met Boldy. Mendel Kurland: That's right. MikeDemo: You cared most about Boldy coming out here because ... Mendel Kurland: I did. MikeDemo: You're like, "I'll do the show but only if Boldy comes and hangs out at the office." You didn't care about me. You just cared about Boldy. Mendel Kurland: Actually, there were multiple people within GoDaddy [inaudible 00:13:34] ... is everybody. It'll be fun to see friends from the hosting community too but mostly it's just having a lot of fun. MikeDemo: Yeah, definitely. Mendel Kurland: Hold on. Excuse me for just a second. I know this is weird. This is out of control right now. Hold on. MikeDemo: While we're waiting [inaudible 00:14:54] ... Mendel Kurland: Everything like that and I know that, on occasion, they have All-Hands meetings so I thought that there was every employee in the Belgrade office coming up to this big room to have an All-Hands meeting. Turns out that was not the case. They were just going in to the lounge over there but I'm back. Sorry. Sorry. This is very nonconventional Bold Life today. MikeDemo: Yeah but cool because we're in the same room. We've only done two of these. Aaron Campbell was the other one that we've done with people in the same room. Mendel Kurland: Yeah. All right so what else do we got? MikeDemo: Yeah. That's Word Camp Europe and we've got a lot of cool stuff happening here. GoDaddy has a fun booth. We have a booth where you can actually, if you take a picture with Boldy, you will get a limited edition, first ever released Boldy [inaudible 00:16:30] pin and you can only get that at Word Camp Europe. We did a hard limit of 300. Not like some of those other Wapu pins that they're like, "Oh, we only made 500," but they'll print more when they sell out. They're numbered on the back so these are hard limits so when those are gone, they're gone. I might have one for you. We'll see. Mendel Kurland: Cool. MikeDemo: You've definitely taken pictures with Boldy. Mendel Kurland: Yeah, I have. Yeah. Yeah. MikeDemo: You've earned that pin. Mendel Kurland: Wow. That's a scarcity that I didn't expect from a Wapu pin. It's very exciting. MikeDemo: Yeah. I was taking the scarcity and the limited edition of my Disney pin collection, which is extensive, and I was like, "How can I apply this to Word Press?" Mendel Kurland: How many Disney pins do you have? MikeDemo: More than five thousand. Mendel Kurland: That's crazy. It's cool though. MikeDemo: Yeah. Yeah. My wife hated it at first and then I got her her first [inaudible 00:17:22]. We went on a Disney cruise and she was more into it than I was so every trip we probably trade about 100 Disney pins. Mendel Kurland: Wow. MikeDemo: Different cast members and, of course, buy ones that were limited editions and stuff like that. Mendel Kurland: Yeah. MikeDemo: But this Wapu pin [inaudible 00:17:37] is coming from Wapu.US. Mendel Kurland: Awesome. MikeDemo: James Trenton, he designed it and he printed it. We're a proud sponsor of that site, the Wapu directory, so that's always a great community resource. Mendel Kurland: Cool. Yeah. I heard he has Wapu ambassadors. MikeDemo: He does. Mendel Kurland: Some people were telling me that he just comes up to you and he dubs you a Wapu ambassador. MikeDemo: He knights you. Mendel Kurland: ... kind of comes up to you and he dubs you a [inaudible 00:18:02] ambassador. MikeDemo: He knights you. PART 1 OF 3 ENDS [00:18:04] Mendel Kurland: And you don't really know when he's going to do it or if he's going to do it but if it happens- MikeDemo: It's special. Mendel Kurland: Yeah, it's special. MikeDemo: Yeah. Well, speaking of knighting, I remember my first day of WordPress exposure with GoDaddy was Noah at WordCamp Baltimore. Did you hear this story? Mendel Kurland: No. MikeDemo: Medieval Times. Mendel Kurland: Oh. I heard that people went to Medieval Times [crosstalk 00:18:27] MikeDemo: Yeah, so Noah was like, "Wait, there's a Medieval Times?" I was like, "Yeah!" So we all went to Medieval Times, Adam Warner and a few other people, went to Medieval Times and when they asked, "Hey, do you want to upgrade to get knighted?" I was like, "Yeah, Bold Group can pay for everyone to get knighted." Mendel Kurland: Yeah. MikeDemo: And so it was just all these grown men waiting in line to get knighted. And I think Noah, because you had to say what you were celebrating- Mendel Kurland: Yeah. MikeDemo: ... I think Noah was celebrating expense reports. Mendel Kurland: Oh yeah. MikeDemo: Yeah. It's a good thing to celebrate- Mendel Kurland: Yeah. MikeDemo: ... at Medieval Times. I'm guilty of it, and you'll see this if I'm in my home studio, the sword behind me. They're like, "Would you like to buy the sword you've been knighted with?" Mendel Kurland: Oh no. MikeDemo: And I was like, "Well I'm flying." They're like, "Oh we ship." And well ... I have a distinct memory of calling my wife saying, "I bought a sword at a WordCamp." Mendel Kurland: As you do. MikeDemo: Yeah. Mendel Kurland: Yeah. MikeDemo: She was a little less than thrilled but- Mendel Kurland: Is it made out of metal? Or is it- MikeDemo: Oh it's full metal. Mendel Kurland: Oh. So I know not to mess with you because you are sword wielding guy now. MikeDemo: Yeah, and I've been knighted so obviously I know how to use it right? Mendel Kurland: Yeah right, you're right. That's awesome. MikeDemo: So that's kind of my GoDaddy initial with the community. It's kind of funny though because I was hanging out at the GoDaddy lounge at camp and you guys were giving out a backpack or some type of prize ... it was a Twitter contest. And I was like the whole time, "You're going to pick me for the winner," you know like we do and make fun. Mendel Kurland: Mm-hmm (affirmative). MikeDemo: And then Noah was drawing and he was like, "Man, you legitimately got it." Mendel Kurland: That's funny. MikeDemo: So that's kind of funny, so I got that backpack. So that's cool. Mendel Kurland: Well Noah's here so you'll be able to say hi to him when we head over to contributor day- MikeDemo: We have to go set up our room so we'll set up contributor day if we can make it. Mendel Kurland: Cool. MikeDemo: But yeah so- Mendel Kurland: Now that things have quieted down over here- MikeDemo: Yeah. Mendel Kurland: ... if you can hear that. Let that be a lesson to you, if you break into your own office, and decide to do something, you should probably tell somebody. Yeah. Sorry viewers. MikeDemo: Yeah well you know maybe we can do a tour, go to every office around the world and not tell them that we're doing this. Mendel Kurland: Yeah, yeah. MikeDemo: See how well that goes over. So switching gears from the WordPress community, you also have another community project, an endeavor with Camp Press, now it's kind of evolved into something else. Can we talk about that? Mendel Kurland: Yeah. So it was interesting, as I've been traveling around and talking to people, I've also been learning about their lives and what makes them tick. And some people, some people expressed that they're a little burnt out, or they're feeling stressed, or they have client work that drives them crazy and they want to break. And I feel that way sometimes too, I think we all do. And I started thinking about it, and I thought, "You know I should do a little retreat and I'll call it Camp Press." And Aaron Campbell lives on a, basically an old summer camp with with his family. And he offered very graciously, or rather his family offered very graciously, to host first ever Camp Press. Now this is full on summer camp. We had a lake and cabins and mess hall and all that stuff. And so he invited us to come do this and we had an event where about 20 people came, some from the WordPress community, some not from the WordPress community. Mendel Kurland: And the whole point was to get together where there isn't a whole lot of cell phone coverage, there isn't you know internet and stuff like that. You can just disconnect and enjoy each other's company. And do things out in the wilderness, you know go swimming, go for a hike, or stuff like that, and just relax. And the first event was pretty great. There was one guy that ... I think Dwayne got stung by a, it was a hornet or bee or something, so he had a rough time unfortunately. But everybody else had a pretty awesome time. And you know sit by the fire and all that stuff. So from there, I decided maybe there was a little bit more to this than just Camp Press, since it went pretty well. Mendel Kurland: At the same time I created these communities all over the country, all over North America called Hiking with Geeks. And the idea is people just get together and go hiking. And they're you know from the tech industry and stuff like that. And so I started advertising more events. So this year we've done about five. We still have the Camp Press event, the original one coming up. But we've- MikeDemo: Boundary Waters. Mendel Kurland: And the Boundary Waters yup. MikeDemo: Which I will be at that one. Mendel Kurland: So we'll take nine people to the Boundary Waters with Sherry Walling who runs Zen Founder. And we're going out on the Boundary Waters and going canoeing and camp and have a pretty serene and enjoyable time. You're ... I want to get back to you in a second, you've been there, but ... We've been to Iceland this year, we've gone camping in Texas and we've done all sorts of really cool stuff. And the whole idea is just to detox from technology for a little bit. But you, I think you were the first person to sign up for the Boundary Waters trip. So you've been there before. MikeDemo: Yeah, it's been a few years so, I used to for multiple years, five, six years, growing up. I would spend one to two months up there straight. With only one resupply, so it's always like dry goods and things. And that was through HoneyRock Camp, but it was a [inaudible 00:24:26] which is actually the northwest campus of Wheaton College, out of Illinois. You know that ivy league Christian college. So I'm actually a certified wilderness master by Wheaton College. Mendel Kurland: Wow. MikeDemo: So with a lot of Boundary Waters work- Mendel Kurland: So we're in good hands. We don't have to worry about dying in the Boundary Waters because you've got our back. MikeDemo: I've got some interesting stories I can share offline about Boundary Waters experiences. But I'm a little disappointed we're not doing the Grand Portage. The Grand Portage was the final portage reported, [inaudible 00:25:03] by the French. Or French/Canadian to go to Lake Superior to do the fur trade [inaudible 00:25:09], so it's a 7.5 or 8 mile, something like that, straight you know, and there's only one trip, because it's that long [crosstalk 00:25:19]- Mendel Kurland: Sounds terrible. So for the people who don't know what a portage is, you might have heard portage, but it's actually not pronounced portage as I learned from Demo, but so this is where you carry all of your gear and your canoe on your back. MikeDemo: Yeah so usually one person carries two packs and one person carries the canoe. And most of the time it's short like quarter mile, eight of a mile- Mendel Kurland: So you're suggesting eight miles- MikeDemo: You end at Lake Superior. And the best part about it is- Mendel Kurland: Still sounds terrible by the way. MikeDemo: ... is at the end of it is like a life, museum reenactment thing, and they have a fort where they actually did the fur trade and they would reenact and talk about how important the portage was to this area. And then like once we did it where there was actually a guy saying, "Oh and this is the Grand Portage, no one really uses it anymore, people just kind of hike it and stuff," and then we came out right when he said that with all of our canoes and everything. And they were like, "Are they part of the reenactment?" Mendel Kurland: That's awesome. MikeDemo: Then they smelt us, because we were there for two months and realized that no, no we were not part of the reenactment. Mendel Kurland: That's a bit of time to be up there though. MikeDemo: It is, but it's interesting. So I've experienced fires, I've experienced huge thunderstorms, flooding, national bird, the state bird of Minnesota, the mosquito. They're very prevalent up there as well. Mendel Kurland: You know it's funny, I've told a couple of people from the WordPress community that you're coming and they get really surprised, because in your professional life you're kind of a geeky guy with ... like we all are, right? MikeDemo: Yeah. Mendel Kurland: But the geeky guy with a [inaudible 00:27:07], you know? MikeDemo: Yeah. Mendel Kurland: And they're like, "Demo?" And I'm like, "Yeah dude, he's like a straight up professional outdoorsman." And they're like, "Demo?" MikeDemo: The guy that goes to Disney all the time? Mendel Kurland: Yeah, they're just so ... they're so confused. When you signed up and I heard from you about it and you were like, "Yeah I know, I know all about the Boundary Waters." And I was surprised at first. MikeDemo: I mean it's been a few years, I mean I am probably ... I might have a solar charger as something just as a wifi to kind of bridge that gap a little bit. Because back then, you know we didn't even carry watches. Mendel Kurland: Yeah. MikeDemo: We didn't have a watch, because it didn't matter. It was always interesting because the guy would always write down when we had meals and lunches and things. And at the end he was like, "Okay, remember this day? This is the day we saw the moose calf, and things like that. What time do you think we got up that day?" It was like, "Oh we got up really early, we got up at 6:00 AM." It's like, "No, we got up at 11:00 AM." "And what time did we have dinner that night?" "Oh we had dinner at 9:00 PM." "No, we had dinner at 4:00 AM." So it's very interesting how not having time, like not even having watches available to you at all, you know it's not like, "Oh, it's 1:00 PM, it's now time for lunch." You just stopped for lunch when you wanted to. It was a very interesting experience. I'm happy I did it, you know and it's a special place. I was actually baptized up in the Boundary Waters. Mendel Kurland: No kidding. MikeDemo: In Moose Lake, next to Moose Mountain. Mendel Kurland: Cool. MikeDemo: Yeah so I love it up there. They keep changing the name, it used be the Boundary Waters and the Boundary Waters Canoe Area, and then the Boundary Waters Canoe Wilderness, and now it's the BWCAWA ... the Boundary Water Canoe Area Wilderness Area. Because you know let's keep adding acronyms to it- Mendel Kurland: Yeah, why not? MikeDemo: ... to make it even more confusing. Mendel Kurland: Yeah. But well, so it'll be fun. And I'm really excited. It's four days, and there are a few tickets left, but I think people will be snatching those up. MikeDemo: I told a lot of people about it. Mendel Kurland: And people will be joining us from all sorts of crazy places. MikeDemo: Nice. It'll be a lot of fun. We talked about maybe doing a hybrid one next year. Mendel Kurland: Yeah. MikeDemo: That might work out. Mendel Kurland: Yeah super top secret, double probation whatever. But yeah, we'll see. It could be cool. MikeDemo: Yeah. Mendel Kurland: Yeah I plan to do more of them, it's kind of how I vacation now. You know I, GoDaddy has a nice vacation policy and these are the perfect opportunities to vacation because I get to hang out with people I like and I'm in the wilderness. So it's a pretty nice thing to do. MikeDemo: Excellent. Well, switching gears back to WordPress, what are you ... How many events do you really go to a year, because you're doing less traveling than you used to. In like the open source [inaudible 00:30:13]. Mendel Kurland: Yeah so three years ago I was at ... I think I did like 150,000, 180,000 miles. And every year I've tried to decrease- MikeDemo: So basically what I'm doing. Mendel Kurland: Yeah. I was, I think it was Chris Luman I was talking to and I was kind of telling him how cool I was because I was traveling more than he was and he just got a smile on his face and told me that maybe I didn't want to travel as much as I was traveling, or as he does. What I didn't realize at that time is that was probably where I was hitting my limit ... it's very nice to go back to your home and to sleep in your bed, see your friends, and stuff like that. MikeDemo: Yeah, and you're not married. Mendel Kurland: No, I'm not married. I have this amazing girlfriend back home- MikeDemo: Cool. Mendel Kurland: ... who I miss a lot on trips like this, but you know it's such an awesome opportunity to hand out with friends. MikeDemo: Yeah. Mendel Kurland: So yeah, that was weighing on me a little bit as well, wanting to spend time with her. And so there's, yeah. There's just a lot of reasons to want to spend some time at home. Also you get a lot more work done sometimes, the boring work, the expense reports, like Noah was knighted for. And you know more writing and stuff like that. The problem is, I have what everyone has in this community, a little bit of FOMO, for not being at things. MikeDemo: You see Twitter and you're like- Mendel Kurland: I wish I was there. MikeDemo: ... "I wish I was there." This is like the first time recently that I've missed a [inaudible 00:32:12] conference. Mendel Kurland: Yeah. MikeDemo: Which was in Germany this year. You know I was at the award conference in San Francisco at the time, which is a great event. It was in the same National Park as the Walt Disney museum so I had to stop by. Mendel Kurland: That's awesome. MikeDemo: I had lunch there. And spent eight hours, something like that. Mendel Kurland: Yeah. MikeDemo: I was looking at the Twitter and I was like, "Man, I wish I was there." Because events are so great. It's everything around the event that kind of are draining me. Yeah you miss family, it always seems like all the important, urgent emails hit when you're not in the office. And it's a juggling act, specifically overseas, because your times are so different. Mendel Kurland: Yeah. MikeDemo: That you know it's still business hours when it's like bedtime here. Or if it's a WordCamp, karaoke time. Mendel Kurland: Yeah. I can't under, I can't say enough how much I enjoy being out here and spending time with people in the WordPress community so it's- MikeDemo: Yeah. Mendel Kurland: ... it's good either way. It's a fun, it's something to do, and it's really a unique opportunity for WordPress people. Something that people in other industries don't get. Because you know you go on a business trip and you work for a big tech or big industry or something like that, and you fly in one night, you have a couple of meetings. You fly out the next morning and you don't really get to have any fun. And here it's mostly fun. I can't think of anything that really feels like work when I'm at a WordCamp. That parts cool. MikeDemo: Yeah a lot of people are like, "Oh well does it ever get boring, things like that?" The answer's really no. I mean what I say, because I have friend through the standard business travel thing, you know consultants. They go to the same city, week after week, the same little group of cities. I would hate that. I would hate going to the same city, except for a couple time and time again. Because ever city I'm in I try to do something or see something that I can only see in that area that's a little unique. People always make fun of me because I go to the Hard Rocks just to collect the pins, but I also do other things too, not just the chain restaurants. But like for example on Sunday we booked a Nicholas Tesla walking tour, you know on TripAdvisor and it was only $17 bucks US. Mendel Kurland: That's cool. MikeDemo: If you're not doing anything Sunday, you're welcome to join us on it. Mendel Kurland: Yeah, that's awesome. MikeDemo: And that's kind of what makes it exciting is because I have amazing people having these amazing experiences- Mendel Kurland: Yeah. MikeDemo: ... and what I love about the open source community in general, but specifically WordPress is, it's so accepting to, and tries so hard and certainly it can always do better because any community can always strive to be better, to be accepting to all people. No matter if they identify as not binary or LGBTQ or anything like that ... I've seen so many people come together. And what I always say when I explain open source, and I'm doing talk ... you've heard my talk in Phoenix about this, is that open source is unique because you bring 100 people with different religious backgrounds, political views, philosophical views, and you know different ideas of what they might deem for their own moral compass. And you have this [inaudible 00:35:58], it's like there are people that, you know their religion might not agree with, assorted type of marriage or whatever and- MikeDemo: Their religion might not agree with a certain type of marriage or whatever, but they ... When we come to this place most people, to be honest, it's loving and embracing, and that's what cool about it. I'm not one to say, "you know what, we all need to be into the same thing," because in the actual community it's just not possible. MikeDemo: But when we come into a WordCamp, or any sort of safe space, that it is a safe space and we can all just talk about this thing that we love and pull the rope in the same direction. That's something that I only see in Open Source that you don't see in other industries. Mendel Kurland: I think the common thread there is you might have different views but you have the same values, right? PART 2 OF 3 ENDS [00:36:04] MikeDemo: Everyone's respectful. Mendel Kurland: That value is simple, and that is, treat other people with kindness. I think that's a big thread that ties all of it together. There are people that might have opposing views, but kindness is the thing that keeps it all together. Without that ... I can't remember who was telling me yesterday. Maybe ... Yeah, I can't remember who it was but we were talking. I want to attribute the correct person. I was having a conversation with two people ... But basically the thought came up that the WordPress community is like a little United Nations because everybody ... Now, politics of the United Nations aside, that's an organization designed to get along within this little area. Somebody was saying that kind of what the WordPress community is. This little mini United Nations where everybody gets along for a moment in time. Mendel Kurland: We have people from all over the world. From Asia, from Europe, from Central America, from North America, and we're all here. From Oceania, all these places, they're all here and we're all spending time together, learning from each other, and that's beautiful. It's super cool. Super cool. MikeDemo: I'm really lucky to be part of this community because I came from a different Open Source community, Joomla, as you- Mendel Kurland: I was going to make you say it, but you said it so. MikeDemo: I'm not ashamed of it. I'm still on the board. Mendel Kurland: I'm not ashamed of it either, I didn't know if you were going to mention it on a WordPress related podcast, that's all. MikeDemo: As I say at the top, "Tools are tools.", and WordPress is a great tool but there's other CMS's for different use cases. The cool part, I think, is Open Source in general is good for the web. I don't care if you're using Joomla, Magenta, PHP-Nuke, any of that, or DotNetNuke actually nowadays, but Open Source is just really good for the web as a whole. MikeDemo: WordPress is an amazing toolset, but it might not be the right tool for every single job. For a lot of jobs, sure. But there are use cases for everything out there, and we all help each other, [Alan 00:39:30] Campbell is doing a great job pulling all these different project groups together, like Droopal. He just connected with the security team at Joomla, saying, "Hey, how do we fix these security issues together because all of our PHP CMS's all have the same issues," and that's good for everybody. It goes back to pulling the rope in the same direction in a different way. Mendel Kurland: It's funny you should mention that because we do the same thing with host. So Shredder, or Mike [Schroeder 00:40:00], Shredder on the handles, he's helped get people together, as far as the hosting industry goes, to look at common problems or common solutions, right? So, "What PHP version should we be on? Is there a security threat that we heard about, and how do we deal with that then?" Kind of helping everybody, raising all the ships, right? That part is important. Mendel Kurland: I think it's hard for traditional business people to understand, luckily we have some great management in GoDaddy that understands the importance of being collaborative, but to fix things for users. But there are industries where that doesn't fly. You go to the car industry, and I'm guessing people aren't sharing how to fix a particular problem, like a guidance problem or a sensing problem, or something like that. MikeDemo: Although, Tesla is starting to Open Source some of their- Mendel Kurland: Except for Tesla who put all their plans online so that you can, theoretically, go and make your own Tesla. MikeDemo: Not all of it. Some of their stuff's Open Sourced. Mendel Kurland: Oh, it's not all? MikeDemo: No, it's very ... Very specific parts of their code is. Mendel Kurland: I meant the ... I think the actual car. MikeDemo: Oh, the car? Mendel Kurland: The car parts, yeah. So theoretically you can build it, but- MikeDemo: It'd cost you way more than buying it. Mendel Kurland: I think you'd have to be very smart and very wealthy to do that. MikeDemo: We always ask every guest on every one of these shows what their favorite WordCamp memory is, so what's yours? Mendel Kurland: Boy. Wow. MikeDemo: It's usually the reaction we get. Mendel Kurland: I've been to a ton. I gotta say, and this is kind of a sore subject because this year I missed it and it was just recently, but I would say WordCamp OC. MikeDemo: That was a good one. Mendel Kurland: The golfing beforehand, I love that, because I suck at golfing. I'm a terrible golfer, but I like hanging out and having fun. I always seem to cause trouble at WordCamps, and WordCamp OC seems to be one I'm good at causing trouble at, so I think the golfing at WordCamp OC. Mendel Kurland: I think one year, it was WordCamp San Diego ... I think it was WordCamp San Diego ... and it was at a museum. I want to say the Balboa Museum or something like that, I'm sure that's wrong, but that was a cool one just because of the venue. The venue was just super cool. Mendel Kurland: Other than that my favorite funny memory is WordCamp Maui. It was, I think, the last one they did, they haven't done one since. But went to WordCamp Maui and that one was funny because I wasn't originally supposed to speak, and then I was asked to speak. So, now I just, I always rib the organizers about telling me initially I couldn't speak, and then they needed a fill in. I tease them that I was just the fill in. MikeDemo: That happened to me at literally four different camps. Where I was, for some reason, they didn't fit the program or whatever. Because, for those that don't really speak, a lot of people think that, "Oh well, you're accepted all the time," and, "Oh well, because you're so good." It really- Mendel Kurland: That's what I always say about you. "Well, he's so good I can't believe he wasn't selected." MikeDemo: It depends on the program, right? Every organizer's trying to build a narrative and a focus, and not every talk is going to fit into that focus. So there are times that all of us, even people who talk a lot, don't always get selected for every camp, and that's okay because we all want what's better for that specific camp and those attendees. MikeDemo: But there was four different camps that I wasn't even asked to be an alternate that, whatever happened, stars aligned. They would come up to me and say, "I know you have talks ready. Can you talk in 20 minutes?" And I'd be like, "Yeah, sure. Here's my list, which one do you want?" Mendel Kurland: That's cool. It's quite the compliment though. As it turns out, being the alternate is actually a bit of a compliment. MikeDemo: Yeah, it is. There's one camp, it was San Antonio, Adam Warner was supposed to speak on the main stage, and he wasn't feeling well. With a few minutes notice he called it, so I dedicated that talk to him because I was lucky enough to be able to fill in for him when he was definitely feeling a little under the weather that camp. So I was, "Thanks, you gave me a great opportunity to speak on the main stage." Yeah, San Antonio. MikeDemo: I love Orange County. We just had a great camp last weekend. Bull Creek kind of planned an event at Trader Sam's Enchanted Tiki Bar [crosstalk 00:45:50] Mendel Kurland: I saw that, yeah. MikeDemo: We had a great turn out. I can't really explain it. It's a tiki bar that literally is enchanted. You order different drinks and effects happen, and there's animatronics. Mendel Kurland: That's pretty cool. MikeDemo: If you're ever with me in either coast, either Orlando or Anaheim or L.A. area, I'll take you to Trader Sam's. Mendel Kurland: Oh yeah, I'm in. A hundred percent. No question. I don't what it is, but I'm there. MikeDemo: Eric [Hamble 00:46:15] was hanging out and he never went before, and him and I shared an Uh-Oa! which is a big fishbowl type of drink. It comes on fire and you get cinnamon, and you throw this cinnamon in it so it does the sparks. Then there's chanting, because it's a sacrifice to the god of Uh-Oa! It's going, "Oh, Uh-Oa! Uh-Oa! Oa, Oa, Oa." It's a great time, and Eric's like, "I don't even know what you just ordered, but that was awesome." And it had a decent amount of fruit juice in it- Mendel Kurland: Fruit juice. MikeDemo: ... of course. It was a tiki bar, so yeah. But it's a lot of fun. MikeDemo: So, we're going to wrap up a little bit. If you can give people one takeaway for people that maybe don't go to a lot of WordCamps, or only can only go to their one local WordCamp. How can people stay connected into the open source community on a greater level, or their WordPress community? Obviously there are local things like MeetUps, but what advice would you give? Mendel Kurland: Just go. Just go, and if you're an introvert or if you're an extrovert, spend ... If you're an introvert spend as much energy as you can to meet as many people as possible, and then go relax by yourself and have a cup of coffee and recharge. If you're an extrovert meet as many people as you can. MikeDemo: Just don't get coffee. Mendel Kurland: Yeah, don't get coffee, because you're already extrovert enough. Mendel Kurland: Go out there and help connect people. When you meet somebody that you think somebody else might want to know, make an introduction and a connection. If you've been to a WordCamp before realize that there are people, or to a MeetUp as well, realize that there are people that haven't been there or might not feel comfortable and welcome them in. Mendel Kurland: If all you can do is show up at 6 o'clock for an hour or two at a local WordPress MeetUp, do that too. Because any connection is important. Just be there, and be open. MikeDemo: Awesome. So how do people follow you online? What channels are you at? Your Twitter is under your picture on the video right now. Mendel Kurland: The Twitter @ifyouwillit. You can go to ifyouwillit.com, you can look up ifyouwillit on Facebook, and you can also see the stuff that I've been working on at GoDaddy by going to GoDaddy.com/pro. MikeDemo: Awesome. A lot of those links are inside your bio on the show notes on BoldGrid.com, also on BoldGrid.com, within about 20 minutes to a half hour, will be the rough transcript of this talk, and then the replay video will be embedded there later this afternoon. Then, within 24 hours, the full, official human edited transcript will be up. So definitely go to BoldGrid.com, check out all the stuff there. Please see all of the wonderful happenings on the hashtag #boldie, so you can see all the boldie photos for the [wapuus 00:49:34] at WordCamp Europe. MikeDemo: If you're not here at WordCamp Europe, make plans to come back next year, which we don't officially know where it's going to be next year, but that'll be announced, usually on the closing remarks on Saturday. So I'm sure there'll be lots of chatter Saturday on the interwebs about where WordCamp Europe is going to be in 2019. And, of course, WordCamp US is at Nashville ... Mendel Kurland: It's going to be in outer space. MikeDemo: WordCamp dot space. Quick, somebody register that. Do you know where you can get a domain name? Mendel Kurland: Yeah, just head on over to there. MikeDemo: Thank you so much, I definitely appreciate it. I just want to give a shout out to Jayden, one of our GoldenGrid product developers who have a cameraman, and Boldie [Vengeller 00:50:23] today. So we're going to fade out to Boldie rocking out, because he's so excited to be at the GoDaddy office. And again you can follow me at @mpmike. Thank you so much. Mendel Kurland: Thank you.