The WordPress backup plugin by BoldGrid is an automated backup solution that allows you to secure, restore or migrate Your WordPress website with ease. You can even import your BoldGrid backup to restore in a new WordPress installation for changing hosts. This article will walk you through the steps needed to completely migrate your WordPress website from one host to another in a few easy to follow steps.
Taking a backup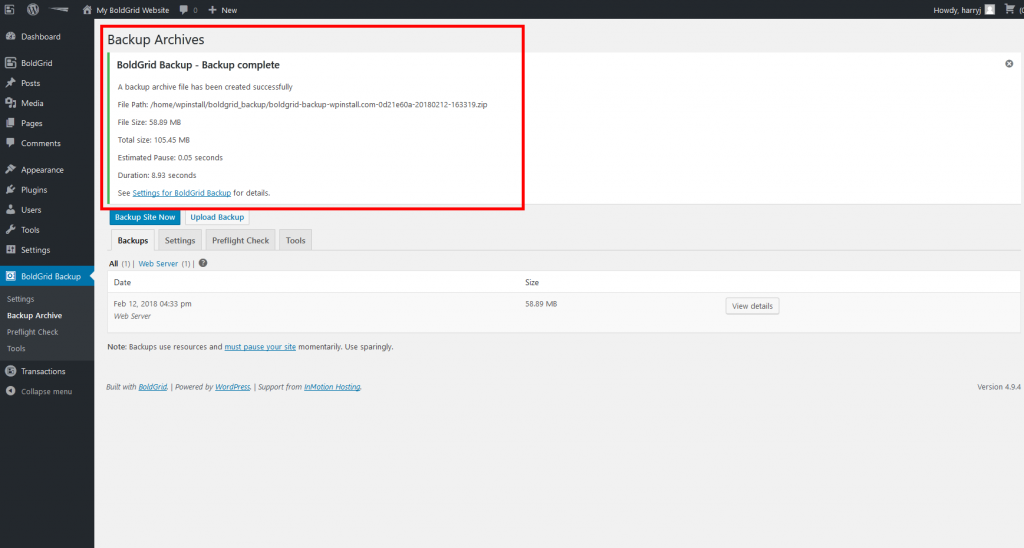 Once the backup has been completed, you will see a notification. The length of time this takes depends on the size of your site, as well as the speed of your host. Once the backup is complete, you can then download the backup to your computer.
Download the Backup to your computer
The length of time this takes depends on the speed of your internet connection, as well as the size of the Backup. Once the backup has downloaded, you may continue on to the next step.
Install WordPress in the new location
Since everything you need is located within the backup, this step only requires that you install WordPress at the new location you intend to migrate Your WordPress website to. If you are unsure of how to accomplish that, we recommend reaching out to your host for clarification.
Install BoldGrid Backup
Congratulations! You have now installed the BoldGrid Backup plugin, and can move on to restoring your site with the BoldGrid Backup Plugin.
Restoring your Backup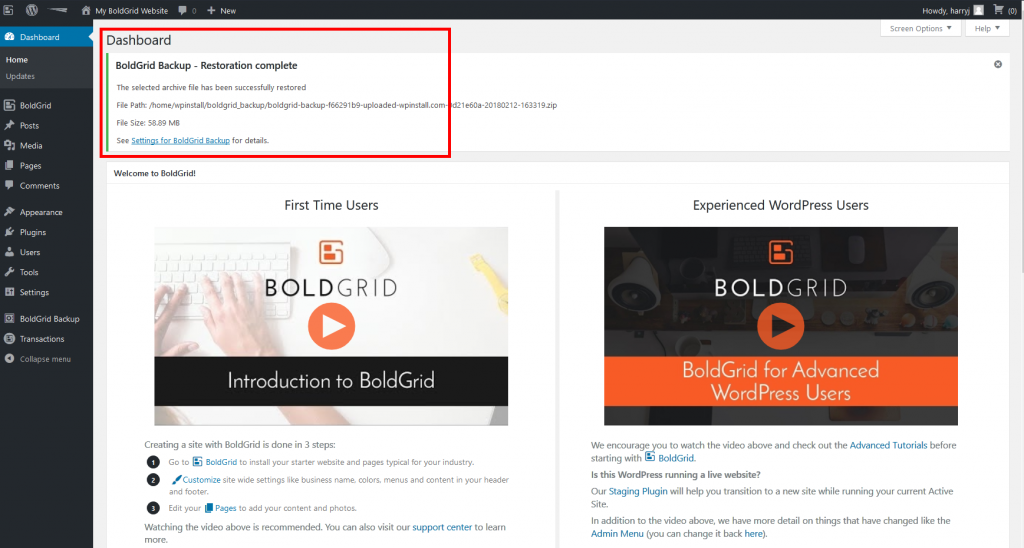 After the operation is complete, you will likely be logged out because of the cookie set by your login session. Once you log back in, you will be presented with a notification that provides further information about the restore process. Congratulations! You now know how to migrate your WordPress website using the BoldGrid Backup Plugin.