BoldGrid Cloud WordPress
---
BoldGrid's Cloud WordPress is the quickest way to test themes or plugins by creating a free WordPress demo website.
Cloud WordPress allows you to create a fully functional WordPress site (with or without BoldGrid) in just a few clicks. Easily design, build, test and share your WordPress website with anyone. You can use the Total Upkeep WordPress backup plugin to migrate your new website to your WordPress hosting.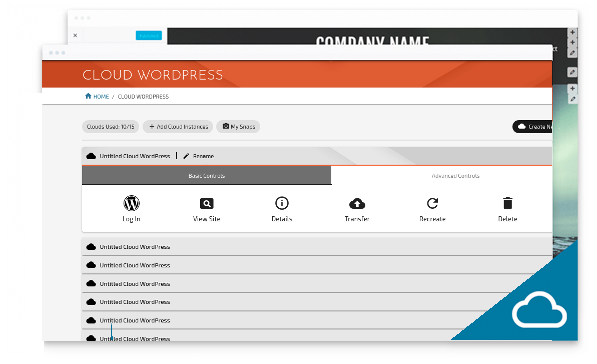 Working with Cloud WordPress
Cloud WordPress allows you to create WordPress installations in the cloud. With BoldGrid Premium, you can save up to 15 Cloud WordPress installations from BoldGrid Central. Single use installs can be created so any theme or plugin in the WordPress repository comes pre-installed.
---
How to Guides
Now that we've covered the basics of Cloud WordPress, it's time to dive into more specific tasks. To accomplish additional tasks in Cloud WordPress, follow these How to Guides.
---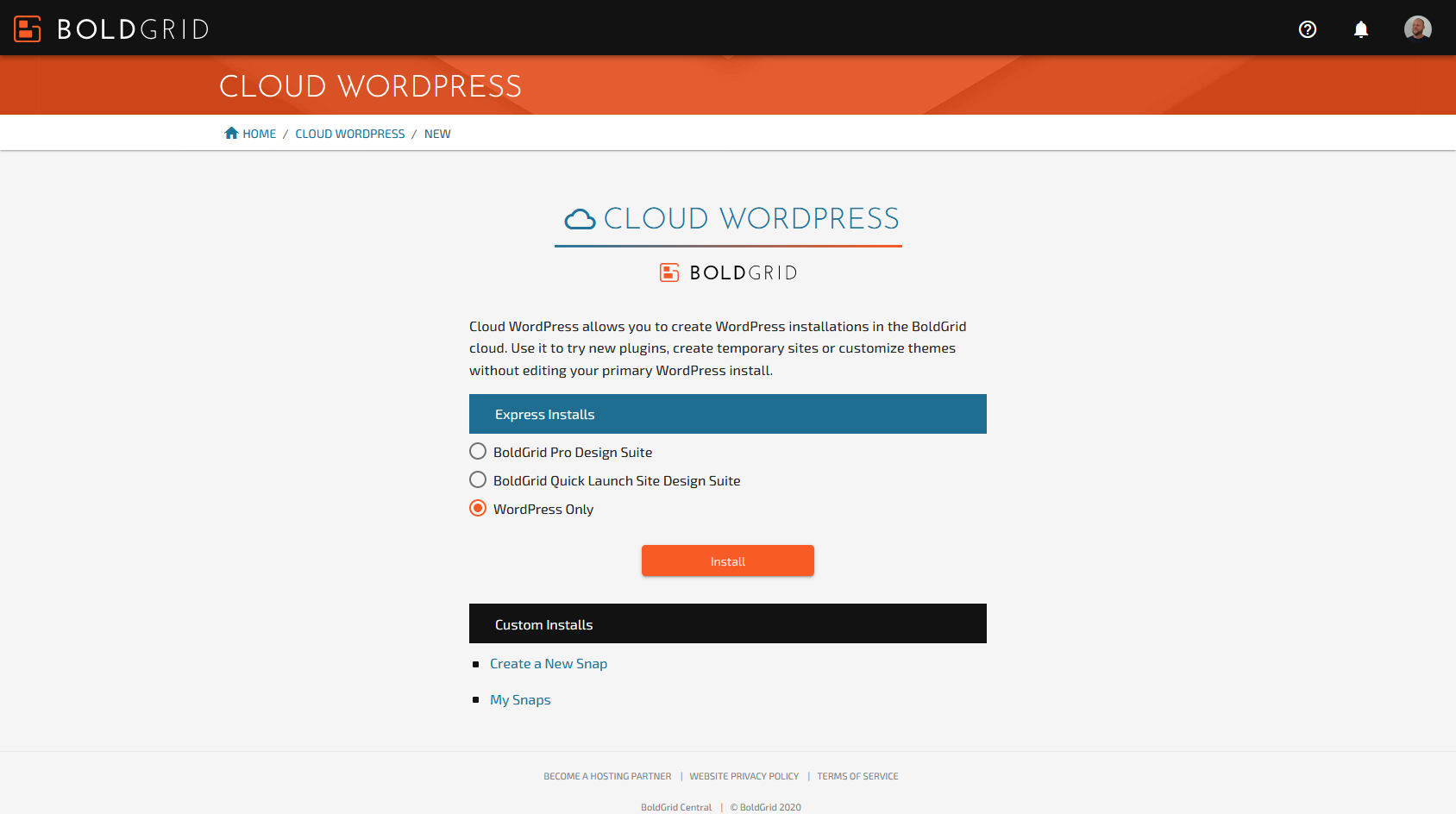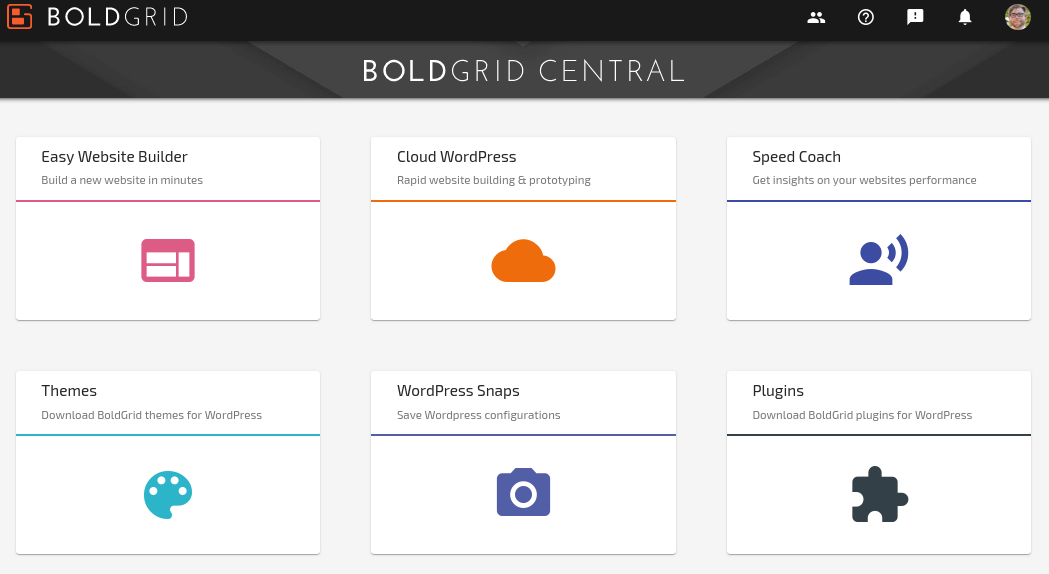 BoldGrid Central
BoldGrid Central allows you to manage your BoldGrid account. Manage your connect keys, purchase new premium keys, download BoldGrid plugins, create Cloud WordPress installations and more.
---
200+ beautiful, responsive Design Templates
1 kick-ass SuperTheme for full design control
6 WordPress Plugins to easily build and manage sites
2 Essential Services for performance and staging

No time limitations on free access

Start building a website in minutes

No credit card needed to sign up

No hosting needed to build or test
Everything you need to build and manage WordPress websites in one Central place.