Using The Crio WordPress Theme
BoldGrid Crio is a WordPress Theme for Business that comes with professionally designed Starter Content, which is a great beginning point for any business. Use Crio's 250+ Customizer controls (over 400 with Crio Pro) to adjust colors and fonts, or create a custom Header, Footer, or Blog Page layout. Crio's unique color palette system keeps colors consistent across your site. Create your next WordPress Theme Design without bounds or restrictions using BoldGrid Crio.
Please note this section for working with the BoldGrid Crio theme. If you are using another BoldGrid theme, please read these articles.
---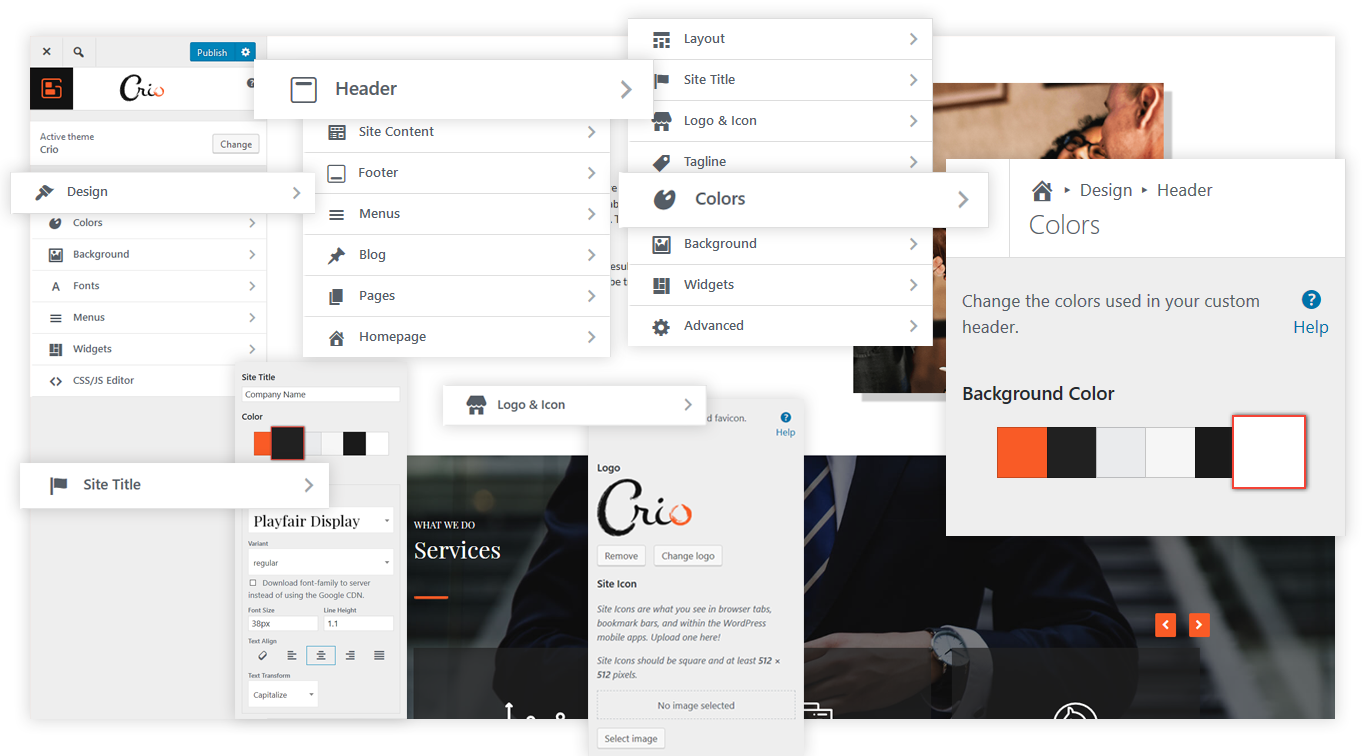 Need Help With Our BoldGrid Products?