A BoldGrid Connect Key is used to identify your BoldGrid account and is requested after activating Crio Pro. If you are already using other BoldGrid plugins you may not see the input, which looks like this: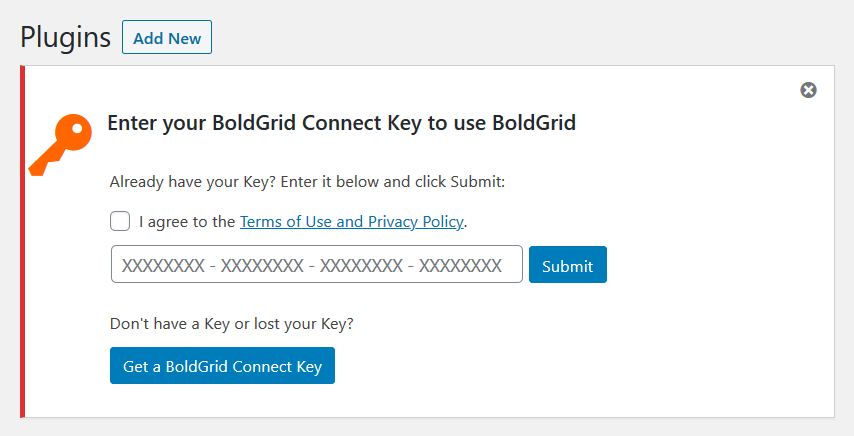 If you did not see it, don't worry! Please follow these steps to change the Connect Key used for that website.
In the Dashboard, Navigate to Settings → BoldGrid Connect
Select Click here to change your Connect Key
Add your new Connect Key and Click Submit
Make sure you use the key that Crio was purchased for. If you have multiple Connect Keys and are unsure which to use, you can use BoldGrid Central to view what BoldGrid products are assigned to each key. First, click Premium Addons in the key's panel:

Each product assigned to that key will have a confirmation message, like shown below:

Congratulations! You now know how to change your Connect Key in BoldGrid.
SIGNUP FOR
BOLDGRID CENTRAL
200+ Design Templates + 1 Kick-ass SuperTheme
6 WordPress Plugins + 2 Essential Services
Everything you need to build and manage WordPress websites in one Central place.