We've covered many online SEO tools to help you make the most out of BoldGrid Easy SEO. A more advanced web design technique to improve your online presence is to add a schema to your website. Schemas, developed at Schema.org, allow search engines to easily gather specific information to display separately alongside search results. You can create different schema types for people, organizations, events, creative works, and more.
For example, below we searched for WordPress in Google and received results, reputable images, and a Wikipedia summary.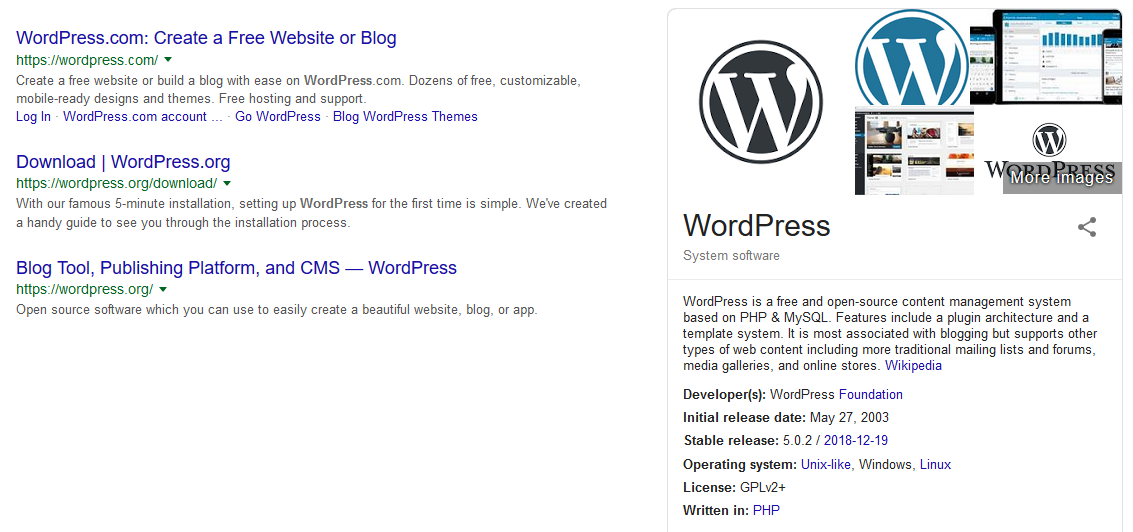 Below we cover how to add a person schema using the Insert Headers and Footers WordPress plugin to add code to the WordPress header code.
Create Schema
Insert Schema
Install and activate the

"

Insert Headers and Footers

"

plugin
Click

Settings →

Insert Headers and Footers

Copy the Schema App code in the Header section.
Click

Save

Test your website schema with the Google Structured Data Testing Tool
Companies should choose the organization type and musicians should choose music group as shown in the example above.
SIGNUP FOR
BOLDGRID CENTRAL
200+ Design Templates + 1 Kick-ass SuperTheme
6 WordPress Plugins + 2 Essential Services
Everything you need to build and manage WordPress websites in one Central place.