The BoldGrid Inspirations plugin includes many themes to help you create the perfect website. The Pavilion theme is a versatile option for everything from Real Estate to Photography and Fitness sites. This theme includes Home, About us, and Contact us pages, by default. But, more pre-made pages can easily be added during the setup. You can even create your own custom pages using the BoldGrid Page & Post Builder. We will now introduce you to the Pavilion theme included in the Inspirations plugin to help you decide which theme to choose. For this guide, we are using the "Base" pageset and "Default" category.
Home Page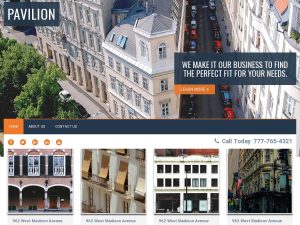 The Pavilion home page includes a header or h1 on the top left of the page. The navigation menu will display below the header. Your social media buttons will be beneath the menu. The rest of your home page will be made up of blocks that can be rearranged and customized. You can also select and add additional blocks as needed.
About us Page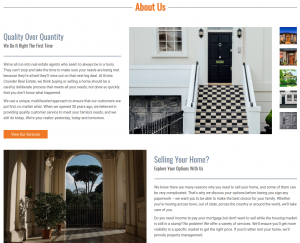 The "About us" page in Pavilion has 3 block sections that include space for text and an image. Use this page to tell a story about your company's origin and culture. Pictures can help visitors relate to your business and reinforce your status in the industry.
Contact Us Page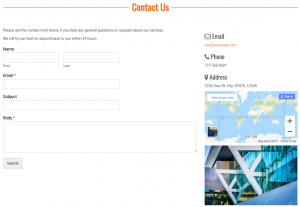 The "Contact us" page includes a basic form where visitors can send you their contact information including a name, email address, subject and body. To the right will be your company email address, phone number, and address. Below that will be a Google map of your business location.
SIGNUP FOR
BOLDGRID CENTRAL
200+ Design Templates + 1 Kick-ass SuperTheme
6 WordPress Plugins + 2 Essential Services
Everything you need to build and manage WordPress websites in one Central place.