WordPress has made it easy for you to create image galleries in pages and posts. You can quickly create a gallery without anything but the base WordPress functionality – no plugin needed! We will walk you through the steps for creating image galleries in the steps below.
After you have added the gallery to your post, you can view it in your BoldGrid site in order to see how it operates. You will see a post with several images that you can click on to see the image in a larger size. Congratulations, you now know how to create an image gallery!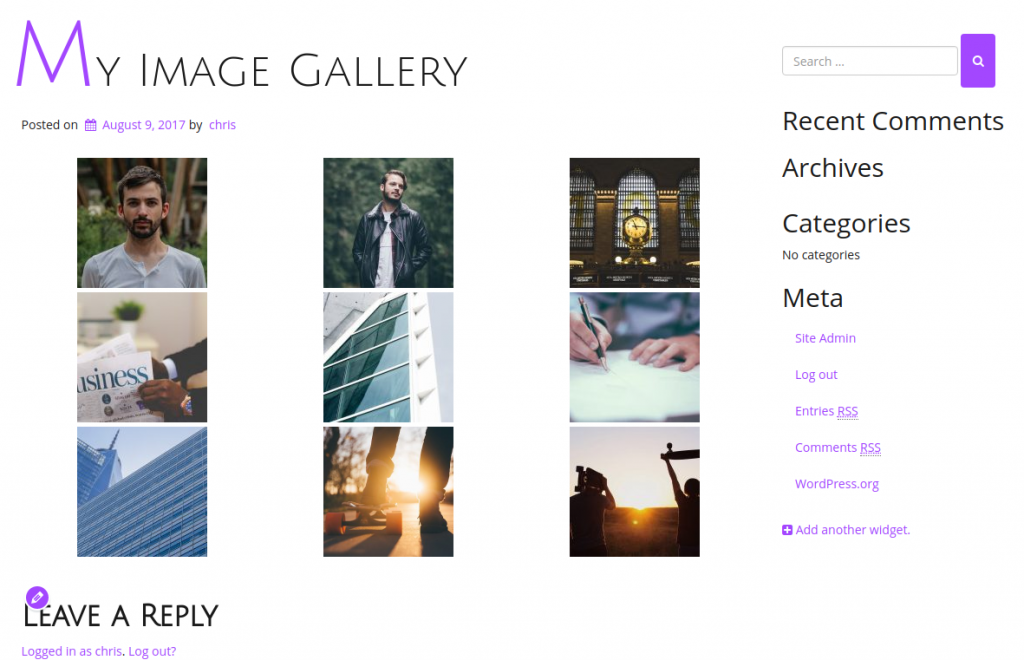 SIGNUP FOR
BOLDGRID CENTRAL
200+ Design Templates + 1 Kick-ass SuperTheme
6 WordPress Plugins + 2 Essential Services
Everything you need to build and manage WordPress websites in one Central place.