Once BoldGrid is installed in your WordPress site, you'll want to get started. To start using BoldGrid and build your custom site, you'll need to log into the BoldGrid dashboard. Logging into the BoldGrid dashboard is simple. It is identical to loading into a WordPress site.
How to Log into BoldGrid
Go to yourdomain.com/wp-admin (Be sure to replace yourdomain.com with your actual domain)
That's it! Logging into BoldGrid is simple. You can bookmark the login page for easy access later.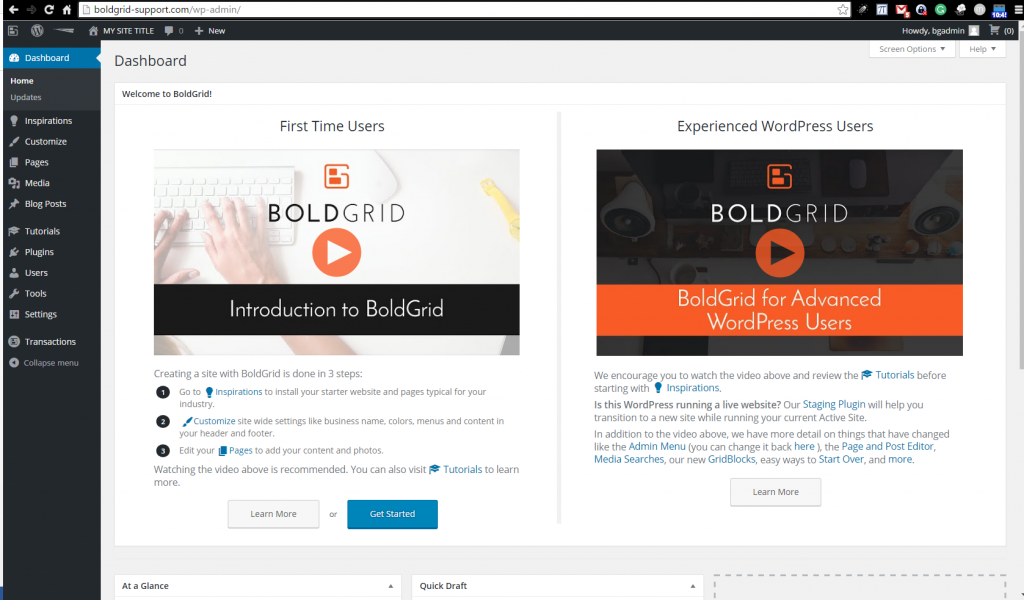 SIGNUP FOR
BOLDGRID CENTRAL
200+ Design Templates + 1 Kick-ass SuperTheme
6 WordPress Plugins + 2 Essential Services
Everything you need to build and manage WordPress websites in one Central place.