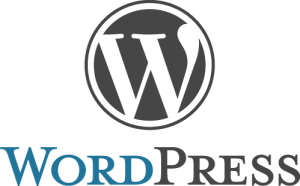 WordPress is a Content Management System (CMS) that currently powers over 30% of the Web as we know it. Almost one of every three websites you visit while on the internet is built on WordPress. This is a very important fact since it's used so widely, and there are lots of examples for the different use cases for WordPress. There are over fifty thousand plugins (plugins extend the functionality of WordPress just like MS Office or Google Chrome extends the functionality of your computer) that help you perform specific tasks in your WordPress built website.
WordPress Can Be Hard To Learn
With most Content Management Systems there's a learning curve. It's just like any other computer application where you have to take the time to learn how to use it. This is where BoldGrid comes in. BoldGrid builds themes and plugins that make WordPress easier to use, allowing people with little to no experience quickly get online and begin building their digital presence.
Here at BoldGrid, we have created a tightly integrated set of plugins (remember plugins extend the capability of WordPress) that make creating a website easier, faster, and with more functionality out of the box.
Wait. What?
Yes, every BoldGrid powered website is in fact using WordPress. Does this mean that all WordPress plugins work with BoldGrid? Well, most of them will, but it is best to use Cloud WordPress to test compatibility for 3rd party plugins. Because WordPress can be customized in a number of different ways, it's difficult to make sure EVERY plugin works like you expect. To put your mind at ease, however, we have tested the most popular plugins to ensure they work with BoldGrid, WordPress and you.
I still don't understand.
Okay, we know if you aren't familiar with WordPress it can be difficult to wrap your head around. So let's thinks of a good analogy for BoldGrid Inspirations and WordPress.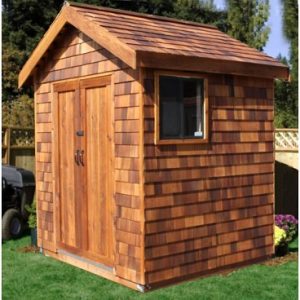 Let's say you are going to build a shed in your backyard. You go to the nearest hardware store and look at your options. There's a shed kit, and the store employee tells you everyone seems to love it, and other companies are building add-on kits for the shed. You can buy shelves, windows, and even lighting for your new shed. It's awesome! You're excited at all the possibilities and even start to think of all the cool stuff you can do with it.
But if you're like me you're not "handy" and you start to think maybe it's a bit too much work to attempt yourself. You don't want to have to measure and cut all the wood out. Power tools just aren't your thing. But the handy store clerk tells you not to worry! The kit comes pre-cut and drilled so all you have to do is follow the easy step-by-step instructions to build your new shed.
Do you see it now? WordPress is the shed and without something to "help" you put together a shed by yourself may be a bit too much to undertake. But since the kit can come pre-cut, it makes your job building the shed fast and easy (BoldGrid's WordPress Website Builder is the pre-cut kit pieces to use in the shed). And the instructions? Well, BoldGrid products also come with some great WordPress tutorials to help you along the way.
Now that you know the difference between BoldGrid and WordPress
Now that you know BoldGrid has a WordPress website builder that can help you get started with your new website, you'll be up running, and building it in no time. BoldGrid Inspirations is the fast and easy way to WordPress! We have also partnered with a few of the best WordPress Hosting providers around. To find the WordPress hosting you will need to check our hosting partner page, but I am sure you will find one that suits both your needs and budget.
SIGNUP FOR
BOLDGRID CENTRAL
200+ Design Templates + 1 Kick-ass SuperTheme
6 WordPress Plugins + 2 Essential Services
Everything you need to build and manage WordPress websites in one Central place.