BoldGrid is a company that provides a suite of WordPress plugins, themes, and services designed to work together to give you the ability to create and manage a great looking WordPress website with minimal time and effort.
Like the WordPress application itself, the BoldGrid plugin and theme options are flexible and you have many customization options available that allow you to create a complex or quick, informational websites. Both the simple and complex designs provided with BoldGrid Products use a responsive design system that allows your site to be easily seen on different device screens.
Along with the powerful design features of BoldGrid you still have the same great administrative options that are a part of all WordPress installations. The following article gives you a general breakdown of the components that make up the BoldGrid brand, and its capabilities.
What Products are part of the BoldGrid System?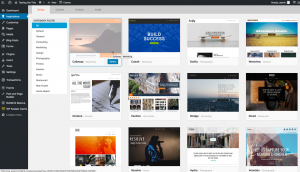 BoldGrid Inspirations is a plugin that delivers WordPress themes and content to help you get a website up and running quickly. Each Inspiration is a complete website that comes with a full set of pages filled with text and images relevant to your industry. Don't start with a blank slate, simply replace the stock content with your information, and your site is ready to go!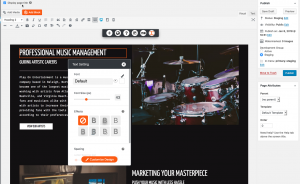 The Post and Page Builder by BoldGrid adds a WYSIWYG interface with drag and drop capabilities to the classic WordPress Editor that makes creating posts and pages easier than ever. The Post and Page Builder also includes access to professionally designed Blocks for an endless supply of starter content for your website. You even have the ability to create your own custom Blocks and save them for future use.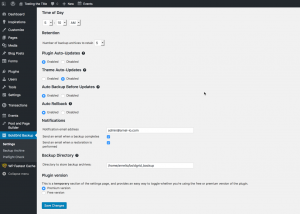 Our WordPress Backup plugin is a full-featured backup, restoration, and migration tool for your website, making it the best WordPress backup plugin available. Easily set up automated backups with offsite storage for security. Total Upkeep can even handle WordPress updates for you, creating a backup prior to updating in case something goes wrong.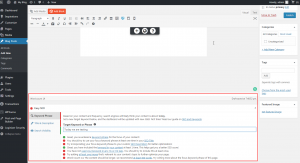 BoldGrid Easy SEO provides Search Engine Optimization (SEO) options directly in the editor so you can improve your SEO while you create your content. It provides suggestions within the provided interface to help keep your entries within the optimized range for SEO.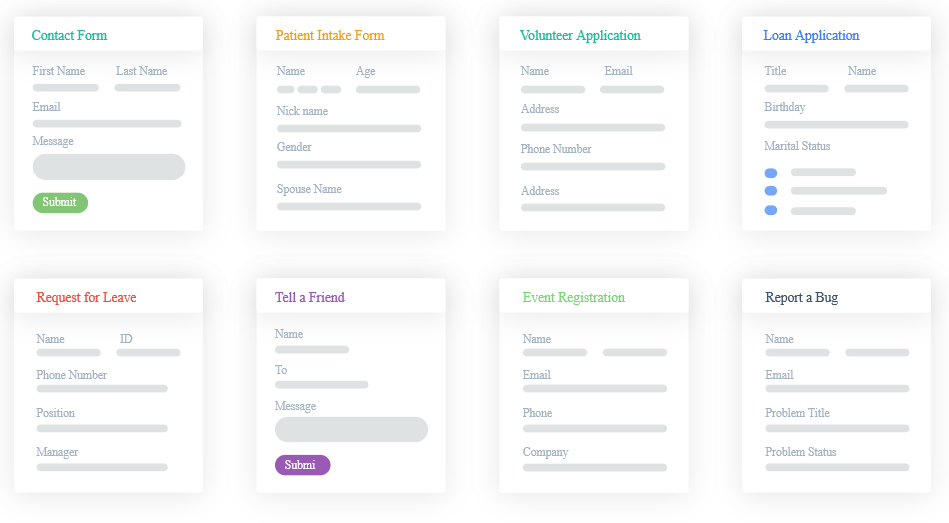 The weForms plugin is used to support pre-made forms that come with each Inspiration provided by the Website Builder. The plugin also provides the option to create your own form and is easily inserted into your content using shortcodes.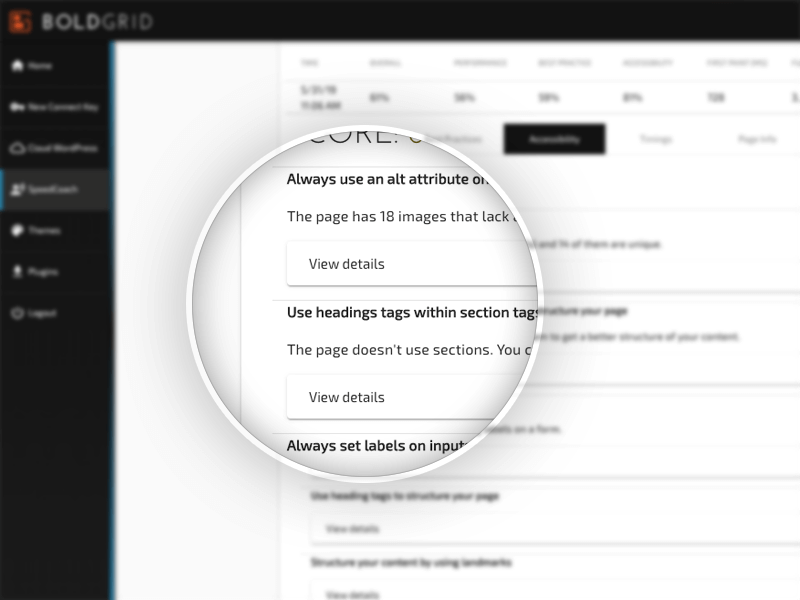 Once you have your complete website we recommend using Speed Coach for optimization. How long your website takes to load has a significant impact on how long visitors will stay on your site. Our website speed test both provides a report and gives you actionable steps to improve your website's performance.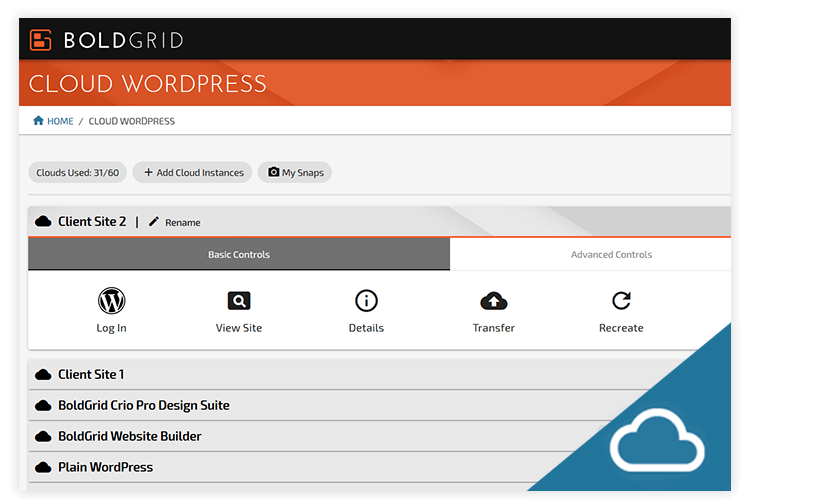 Sometimes you may need to make a lot of changes to your website at the same time, like lots of updates in your dashboard or maybe you want to try a new theme. The safest way to do tasks like this is from a staging website. Cloud WordPress offers a safe environment for testing. Use the Total Upkeep plugin to transfer your site back and forth with just a few clicks.
Putting it all together
Using BoldGrid products and services begins with installing WordPress. Once you have WordPress installed, you can install the BoldGrid Inspirations plugin, select the theme you wish to use and then begin customizing to meet your website needs. If you need help creating your WordPress website, reach out to BoldGrid support for assistance.
When the site looks the way you want it, you can then begin adding new content. If you don't want people seeing your incomplete site, simply load a Maintenance Mode plugin for WordPress and then only you or a trusted few will be able to see your site until you're ready.
Once you have all of your pages and posts in order, review the site, make sure that all of the forms work the way you want them to, check your links and then you can publish the site. Simply turn off the Maintenance Mode plugin if you loaded and activated one.
Managing your WordPress site is a simple matter using the WordPress Administrator dashboard. You can add new users to help with your content creation and curation. You can also easily manage your feedback and add other features to your site using the WordPress interface. During off-peak periods you should also plan on making regular backups of your site using the Total Upkeep tool. This will give you peace of mind and provide an easy to restoring the site should if needed.
This is an oversimplified vision of using BoldGrid and WordPress to build and manage your website. However, using WordPress with the full suite of BoldGrid plugins provides you a simple and quick way to create a beautiful website that meets your needs. You don't need to be a developer to easily add new content, create forms, improve your SEO and make scheduled or manual backups. WordPress provides the easy to use management and also provides the scalability to grow your site's functionality.
WordPress Hosting
We have also partnered with a few of the best WordPress Hosting providers around. To find the WordPress hosting you will need to check our hosting partner page, but we are sure you will find one that suits both your needs and budget. We also provide BoldGrid support for Web Hosts.
Together, BoldGrid and WordPress give you a timely solution for all your website needs. If you looking to sell online, learn how to start a business with WordPress now.
SIGNUP FOR
BOLDGRID CENTRAL
200+ Design Templates + 1 Kick-ass SuperTheme
6 WordPress Plugins + 2 Essential Services
Everything you need to build and manage WordPress websites in one Central place.