Whenever you use an image that you are getting from another source you should always respect the attribution for the image. Not understanding the attribution assigned to the image can lead to possible legal issues should the rights to the image be contested. The responsibility for the content used on a website belongs to the website owner. In BoldGrid Connect search, attribution for an image provided through the provided interface. The resulting images of the search are tagged with a graphical symbol that indicates if it is using a Creative Commons license or a purchasable image that comes with a license.
"Attribution in copyright law, is acknowledgement as credit to the copyright holder or author of a work."
Whenever you select a graphic found through the BoldGrid Connect Search, you will see a small icon at the right-hand bottom corner of each image. There you will see either a globe or the BoldGrid logo. The globe indicates that the image was found from a source on the internet and the BoldGrid logo indicates that the image is from a stock photography source which has a particular license.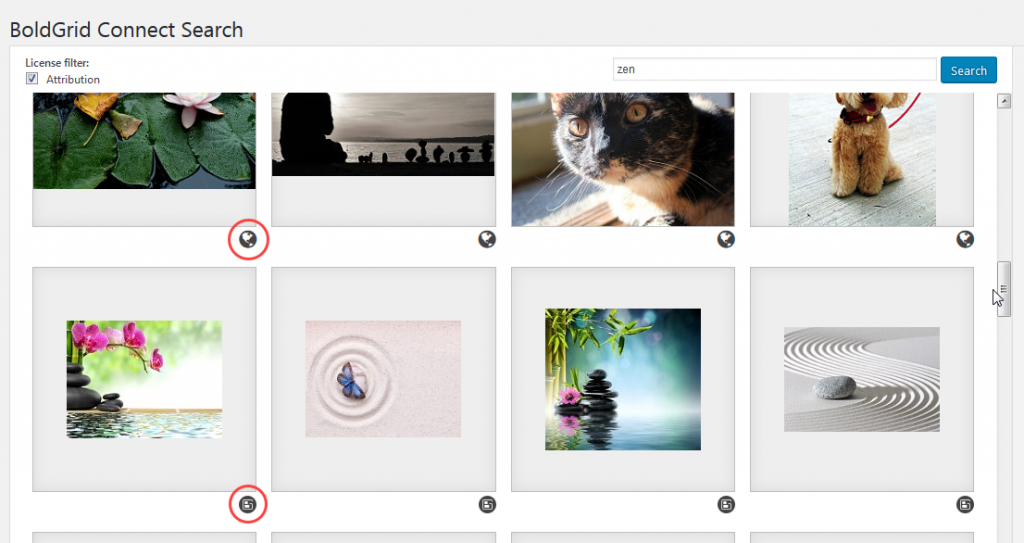 Creative Commons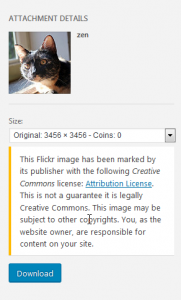 Images found on the internet are typically coming from Flickr. You can find more information about the actual license from Creative Commons here. When you select the image you'll see the wording for the attribution under the image as per the screenshot at right. Notice that the license does indicate that you must give appropriate credit or attribution. The image can be adapted and shared, but you cannot apply other legal terms or restrictions that prevent others from doing anything that the Creative Commons license permits.
123RF Standard License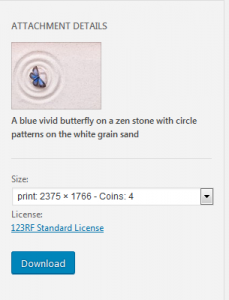 Images that come from the 123RF stock photography site come with a standard license. When you select an image from the stock photography site you will see a link to the standard license. Make sure to review the license link so that you are familiar with the restrictions and rights attributed to the image. The license section will be in a gray area under the list of different licenses that 123RF provides for its content.