Now that we've chosen an Inspiration design we will be configuring and installing the Content. Whatever we choose during this step in Inspirations is not permanent, we can add and remove pages at any time.
As your new BoldGrid website is installing you should see a screen like this. Don't be alarmed if it takes a few minutes, remember BoldGrid is building your new website!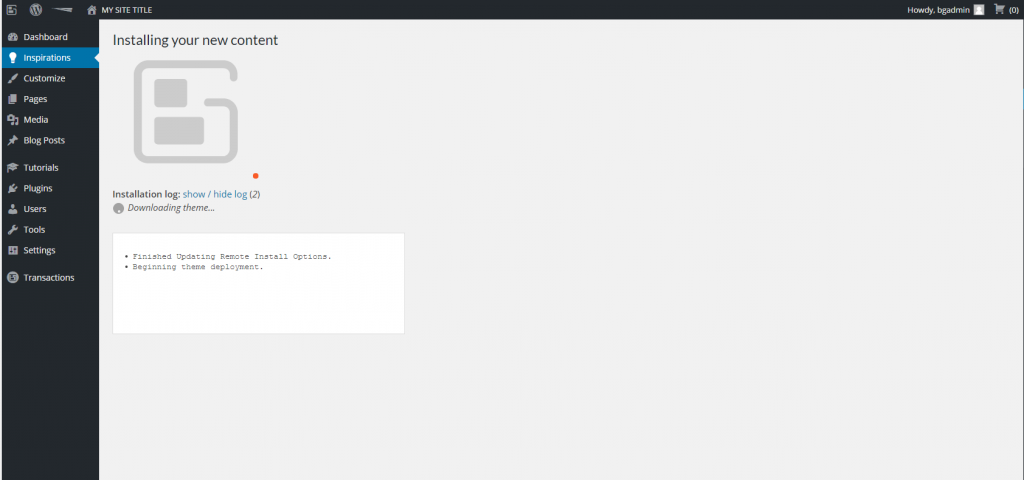 Once completed, you will see a successful installation screen. Return to your main dashboard screen by clicking Dashboard from the left-hand menu.
From here, you can learn how to start over in BoldGrid , or continue on in this tutorial series with BoldGrid Customizer .