When you are working on your WordPress site, you will need to edit the Contact page. This page is filled with stock information that can be easily replaced with the contact information that you want to provide on your site.
Opening the Page for Editing
Click on the Pages option from the left-hand menu.
From the Pages screen, locate the Contact Us page and click the Edit link just below it.
Editing the Contact Us Page
To make changes to your WordPress contact page you will be editing elements on a Block. You will notice that the contact information you filled in during the Inspiration process has been automatically filled into your contact form.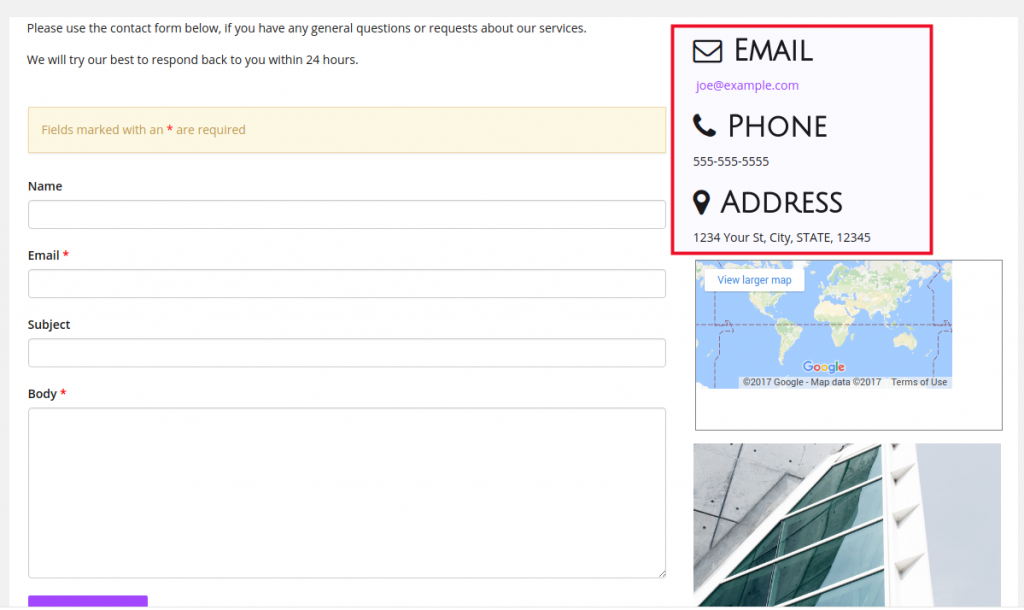 The form on the left side of the grid is for your visitors to fill out. They will be prompted for their name, email, subject, and message body. But, maybe you want a different form. If you would like to change the form that your users fill out, hover over the contact form and click the pencil icon to edit or choose a different form.