Now that you have selected your Inspiration theme and installed your page set, you are ready to start customizing the site. To do this, you will us the Customizer tool to change your site title and logo. In this article, we start with the first tab on the Customizer, the Site Title and Logo tab. Depending on your theme, the site title may be visible on every page.
For this tutorial, you will need to download the images below. You can download them by right-clicking or control-clicking on each image link with your mouse.
Selecting Site Title and Logo
Now we are going to choose our site title and replace it in the header of our site with our logo.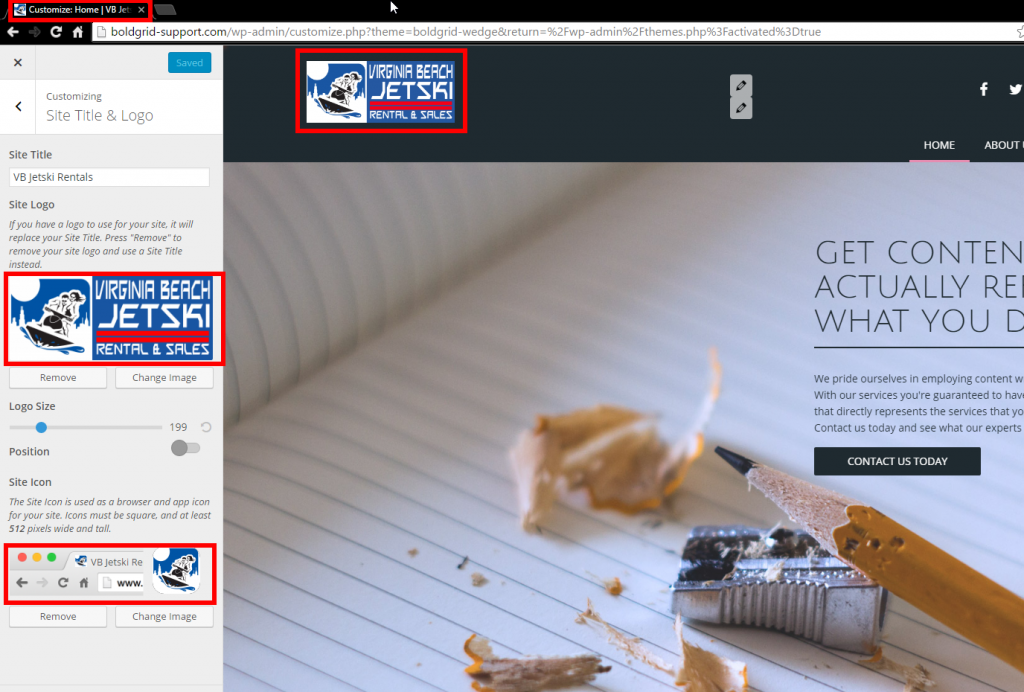 You will now see that the site title has been replaced by our logo image as well as the icon added to your browser tab.
Well done! You know how to change your site title & logo in BoldGrid. Continue on to the next section of this tutorial series: How to Customize Colors.
SIGNUP FOR
BOLDGRID CENTRAL
200+ Design Templates + 1 Kick-ass SuperTheme
6 WordPress Plugins + 2 Essential Services
Everything you need to build and manage WordPress websites in one Central place.