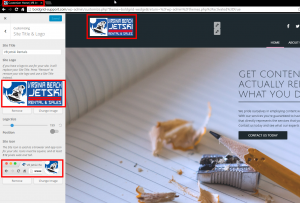 Now that you have finished adjusting the site title and logo, you will learn how to customize colors for your BoldGrid Site. The color customization features can change the entire color scheme for the site.
Selecting Colors in Customizer
BoldGrid makes your color selection easy by providing ready-made palettes of different color schemes (using these is optional). Here, you will see how Suggested Palettes and color locking works, and then you will be guided toward defining a custom color palette to match our example. We will instruct you on exactly which colors you will need.
Select Colors.
Click Suggest Palettes to select from a variety of color choices.
Select the top palette (The colors you see may differ from our example.)
Lock the first color.
Click Suggest Palettes again for suggestions based on your locked color.
Click on various palettes to see how the colors of the site change based on your selection.
Now we are going to assign specific colors to make our own palette; from the Colors menu, click on each color from left to right and fill in the following color codes:
#e5d600
#1956a3
#8c8c8c
#dd3333
#e8e8e8
Check to see if your colors match our example, these will be our new colors moving forward.
Click Done once you have added in your color values.
Click Save & Publish to save your changes.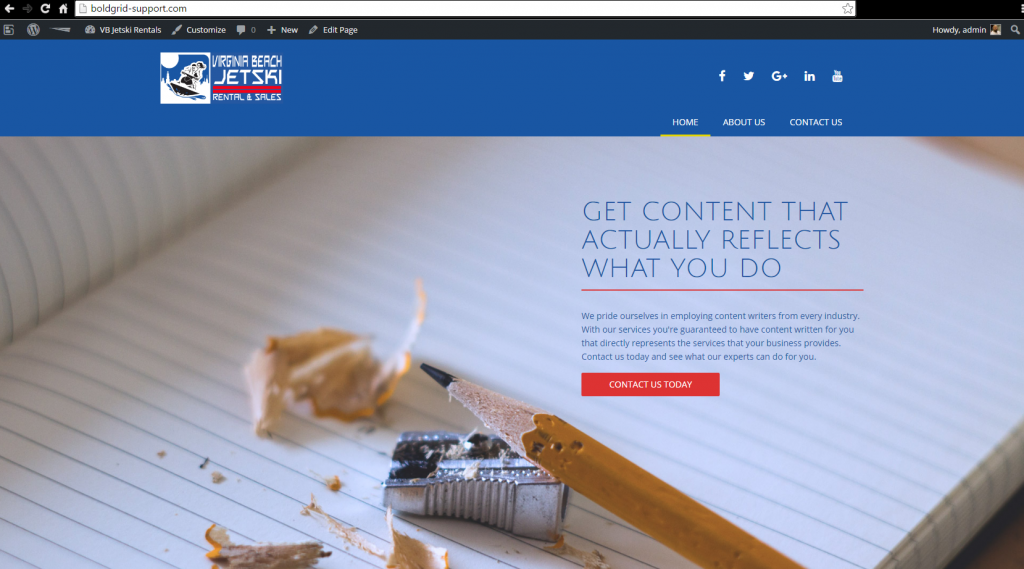 You should now see your BoldGrid has a new color scheme.
You now know how to customize your colors in BoldGrid! Continue on to the next article in this series: How to Customize Background Images.
SIGNUP FOR
BOLDGRID CENTRAL
200+ Design Templates + 1 Kick-ass SuperTheme
6 WordPress Plugins + 2 Essential Services
Everything you need to build and manage WordPress websites in one Central place.