If you have any questions after reading this article, please be sure to
post a comment
at the bottom of the page. We're more than happy to help!
We have now finished working in the Header/Footer widgets tab in the Customizer. The last tab we will work with is the Advanced tab. There are quite a few things that can be done in here, such as adding custom CSS and JS, setting a static front page, and editing the header/footer of your website. For our sample site, we will simply be removing a few of the attribution links in the footer section. This article will demonstrate how you can use the advanced settings in the customizer.
Now, your footer will display without the attribution links. However, the 'Special Thanks' link cannot be removed.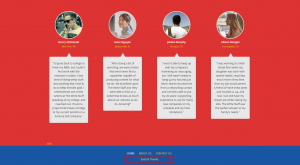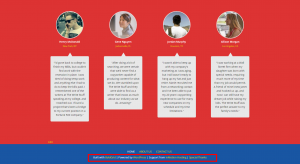 We have completed working with the Customizer or our site. Now, we will begin to edit the content of the pages to make the site reflect our business. Continue to our next article: How to Edit the Home Page.
SIGNUP FOR
BOLDGRID CENTRAL
200+ Design Templates + 1 Kick-ass SuperTheme
6 WordPress Plugins + 2 Essential Services
Everything you need to build and manage WordPress websites in one Central place.