Now that you have finished editing the Home page, we will learn how to edit the About Us page. As with the Home page, it already has some stock content. We will be removing and editing the existing data as well as moving some things around on the page. The Post and Page Builder for WordPress makes this process easy. For this demonstration, we will be editing the About Us page that comes with the Wedge theme. But these steps will work with any theme you are using.
Opening the About Us Page
Click on the Pages option from the left-hand menu.
Editing the Content
The "About Us" page contains two primary sections in the Wedge theme. The first section is a "two-shot" with some text on one side and an image on the right side. This is a classic example of the grid system. These two columns will always remain alongside each other unless the device you are viewing them through (like a phone or tablet) places them in a vertical (rather than horizontal) arrangement.
To edit the text, just click inside the text areas and begin making your changes.
Using Image filters
You can also use image filters to change the look of your image, just like you would with Photoshop or Instagram. All you need to do is select your image and click the Image Filter button.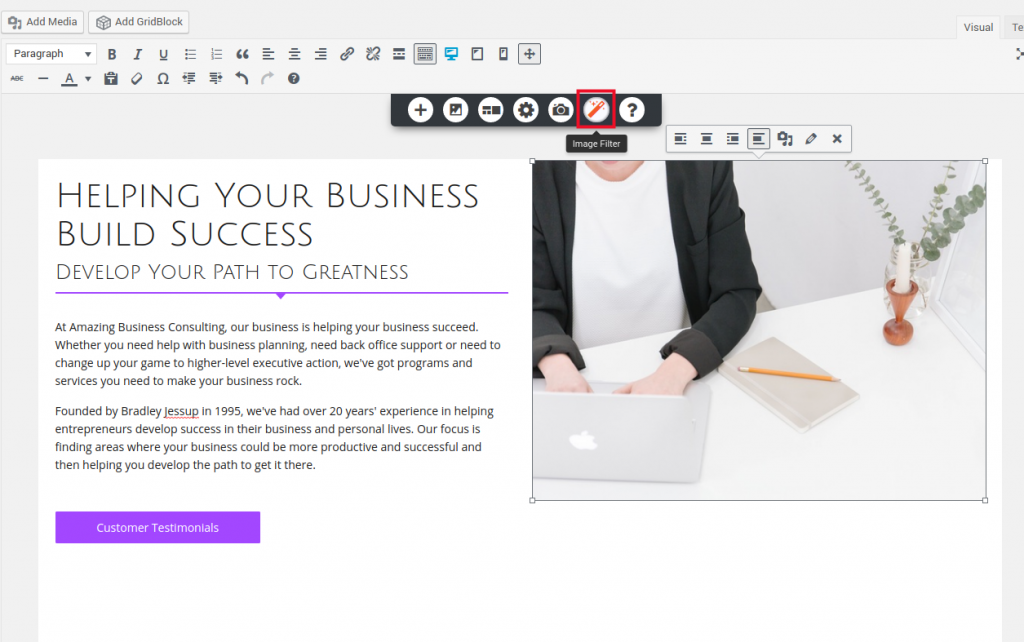 Then select the filter you would like to use.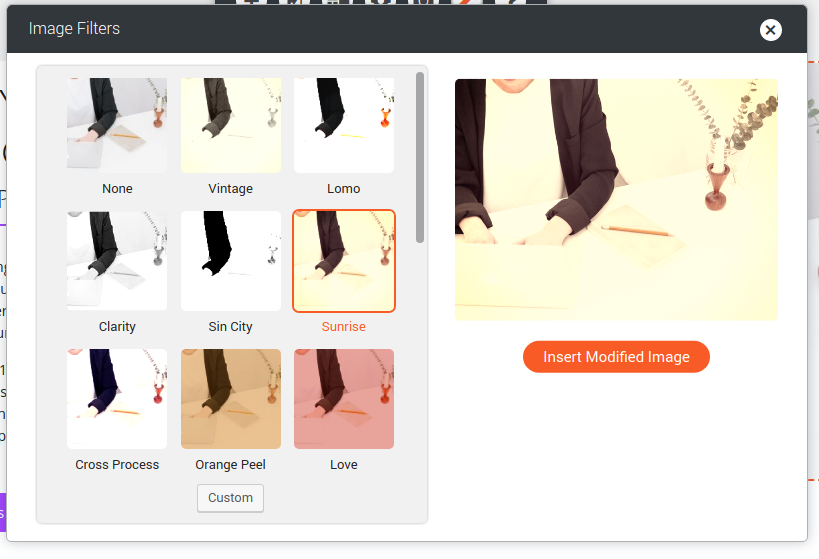 SIGNUP FOR
BOLDGRID CENTRAL
200+ Design Templates + 1 Kick-ass SuperTheme
6 WordPress Plugins + 2 Essential Services
Everything you need to build and manage WordPress websites in one Central place.