BoldGrid Product Catalog >
Choose from a catalog of individual Premium BoldGrid Plugins, Themes, and Services to build, manage and optimize your WordPress websites. Also available: Premium BoldGrid Bundles

Total Cache is a web host agnostic WordPress Optimization Framework to improve website performance and reduce site load times.
28M+ downloads from the WordPress repo

BoldGrid's Total Upkeep is an all-in-one site management solution with automated backups, site migration options and easy site restores.
716,000+ downloads from the WordPress repo

BoldGrid Crio is a WordPress SuperTheme with advanced customization options that give fine-grained control over every aspect of your design.

BoldGrid's Post and Page Builder provides an easy-to-use WYSIWYG experience to build websites faster – with no coding required.
446,000+ downloads from the WordPress repo
5 at $1.67/mo Buy Now
Billed annually. More choices below.

Use BoldGrid's Cloud WordPress to instantly develop, stage and safely test WordPress plugins, themes or websites before deploying live.
900 at $1.67/mo Buy Now
Billed annually. More choices below.

BoldGrid Speed Coach's automated scans recommend improvements for on-page elements and code to help site load times and accessibility across devices.
BoldGrid Premium Support – As a Premium customer, you get access to 1:1 support with our dedicated WordPress technical team to help set up and troubleshoot issues with your WordPress website.

BoldGrid Central – BoldGrid provides a central place to manage all your websites and BoldGrid products. You can join BoldGrid Central for FREE to get started with the free community editions of BoldGrid products and services.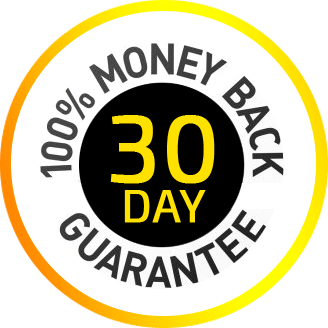 Premium BoldGrid Products
Get access to a suite of plugins, themes, tools and services to build, manage and optimize your WordPress websites.

WordPress Page Builder
$2.50/mo
Build beautiful WordPress websites quickly:
Easy to use drag and drop editor
No coding needed
Endless Block Designs
Sliders
Premium Support
Billed annually
POPULAR

WordPress Website Builder
$5/mo
Premium editions of top BoldGrid plugins, tools and services.
Billed annually

WordPress Creator Bundle
$8.25/mo
Includes everything in the Premium Bundle plus:
Billed annually
1 Million+ Active Installs of BoldGrid Plugins for WordPress
Regardless of who you are, BoldGrid has the perfect solution for your WordPress website.
Jeff S
I love the functionality and ease-of-use for the Total Upkeep plugin. … [It] tells me that additional thought is being placed into the product, which I especially appreciate.
Brittany C
BoldGrid creators must have built this tool around the K.I.S.S. principle; this tool makes my life a thousand times easier! I can simply drag, drop and move on to other more important things.
Jaime G
With BoldGrid I was able to help this charity go from an outdated Sharepoint website to a responsive BoldGrid website…in two days…
Frequently Asked Questions
Signup For BoldGrid Central
Join BoldGrid Central for FREE and get immediate access to the free community editions of our plugins, themes and services. You can start building a WordPress website with these products. Upgrade to full featured premium editions when you are ready.
200+ beautiful, responsive Design Templates
1 kick-ass SuperTheme for full design control
6 WordPress Plugins to easily build and manage sites
2 Essential Services for performance and staging

No time limitations on free access

Start building a website in minutes

No credit card needed to sign up
No hosting needed to build or test