BoldGrid Built The Best WordPress Plugins To Power Your Site
We've created all the WordPress plugins you need to build your WordPress website, grow your audience or brand, obtain a competitive advantage, and easily manage your site to ensure the safety of your data. Our products are designed to simplify your workflow without compromising on power or flexibility. Regardless of your technical background, you'll be able to do more in less time.
Total Upkeep Premium
All-in-One Backup, Restore and Migration Solution
Starting at
$2.50/mo
Billed annually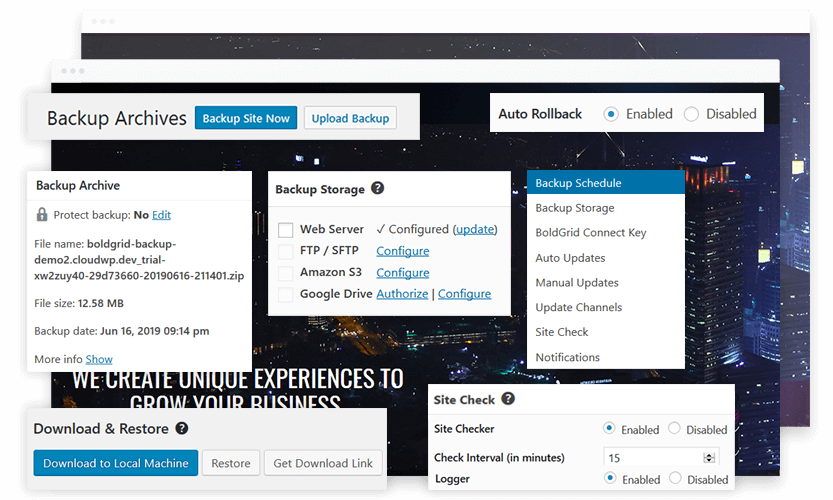 Total Upkeep is an automated backup, fault protection, and migration solution that allows you to secure, restore, or move your website with ease.
Google Drive & Amazon S3 Support
Update History
Individual File Restorations
Historical Versions
Post and Page Builder Premium
Point, Click, Drag and Voila! Enjoy Your Beautiful New Website!
Starting at
$2.50/mo
Billed annually
BoldGrid's Post and Page Builder provides an easy-to-use WYSIWYG experience without sacrificing power. With intuitive, simple controls for beginners, and advanced customization options for professionals, everyone can create better websites with Builder.
Premium Blocks
Sliders
Blog Widgets
Premium Support