EASILY CREATE A WEBSITE FAST
Drag-and-Drop, WordPress Website Builder
Built-in, Realtime SEO Analysis Tool
Beautiful Themes or Use Your Own
Prebuilt Pages and Content to Start From
Supported on 1000+ Hosts
Create a Beautiful Website in Under 10 minutes
SUPERCHARGE YOUR WORDPRESS
Drag-and-Drop + Custom Code with Post and Page Builder
Create Complex Page Layouts in Seconds Using Blocks, Pre-formatted Content Sections, Unique to BoldGrid
Painless Maintenance with the Upgrade and Backup Manager
Import Themes, Images, Pages, and More with Inspirations
Cutting Edge Themes or Build Your Own On Our Framework
MAINTENANCE AND SECURITY BUNDLE
BoldGrid Backup: Schedule automated backups, and restore backups with minimal effort. Store backups remotely. Automated rollbacks to avoid the dreaded white screen of death. Safe Changes: Change your website in a sandboxed environment without worry of breaking your site. BoldGrid Security Scan, coming soon.
BOLDGRID PRO BUNDLE
Cloud WordPress: Build unlimited, WordPress websites in the cloud using BoldGrid, and easily transfer to your preferred host. Advanced Customizer Access lets you make blanket changes across your entire site. Adjust colors, background images, fonts, headers and more. Cut days or even weeks from the design.
BEAUTIFUL THEMES AND BLOCKS
Access 200+ responsive BoldGrid themes
for every industry. Themes include page templates allowing you to easily add pre-populated pages with just a click.
Blocks are pre-formatted page sections consisting of images, text, and other page elements. Blocks come in all shapes and sizes, making it easy to create complex page layouts in seconds.
"The first website builder to harness the awesomeness of WordPress, BoldGrid makes the world's most popular CMS accessible to all. BoldGrid is a drag-and-drop tool that helps beginners and experts get a beautiful site online in a snap… Boasting tons of templates and customizations, BoldGrid is a game changer."
A BOLDER, All-Inclusive WordPress Powered Solution
BoldGrid comes with an ecosystem of integrated plugins that are compatible with each other so you can focus on creating beautiful, secure WordPress websites.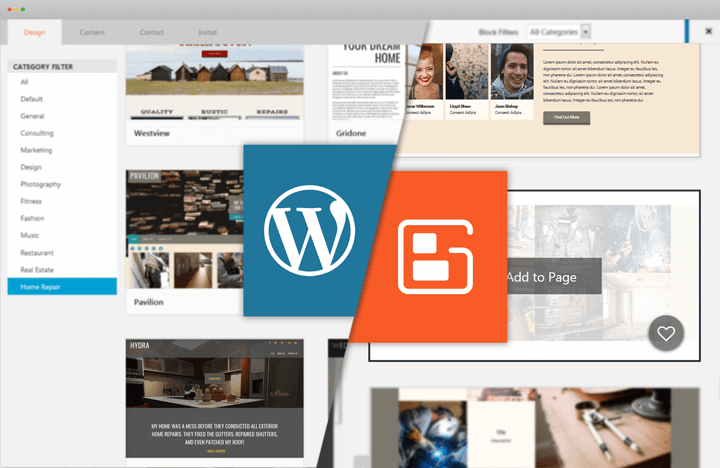 Build Websites in the Cloud, Easily
Quickly deploy as many Cloud WordPress installations as you need. Use your multiple installations to show clients multiple designs. Easily transfer the site you need to your preferred host, delete the rest with a single click.
Test plugins and customizations without ruining your live production site.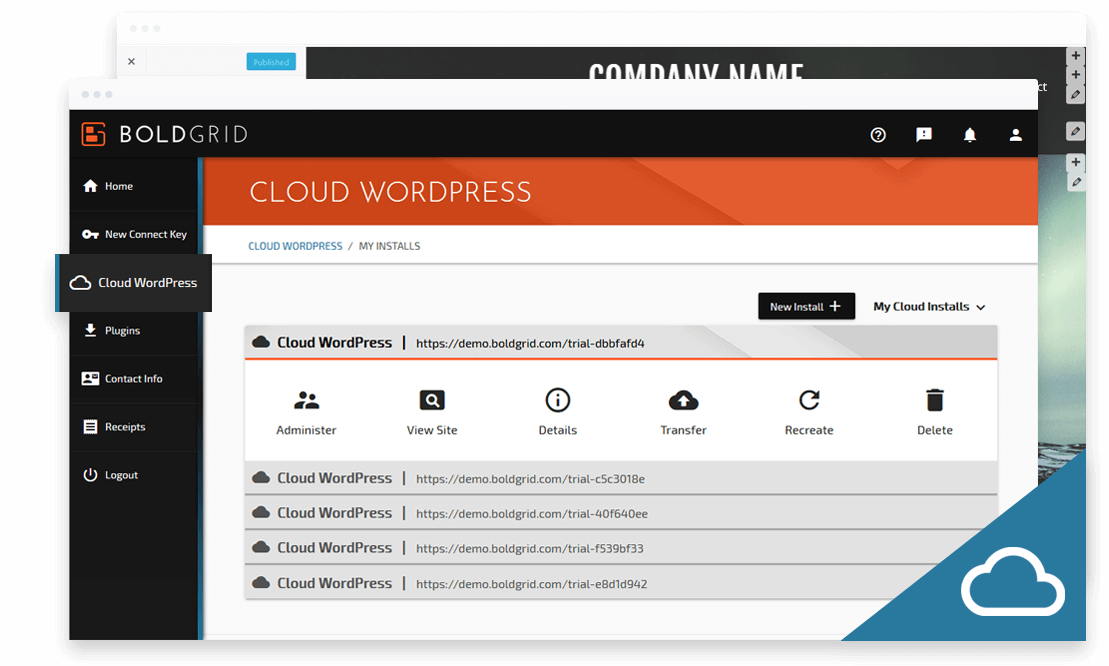 "… Stunning professional themes with an intuitive drag-and-drop website editor. No coding is required."
Unleash Your Creativity, No Design Skills Needed
BoldGrid includes an image gallery and over 200+ FREE, professionally designed, responsive WordPress templates that are easily customizable with BoldGrid's drag-and-drop editor.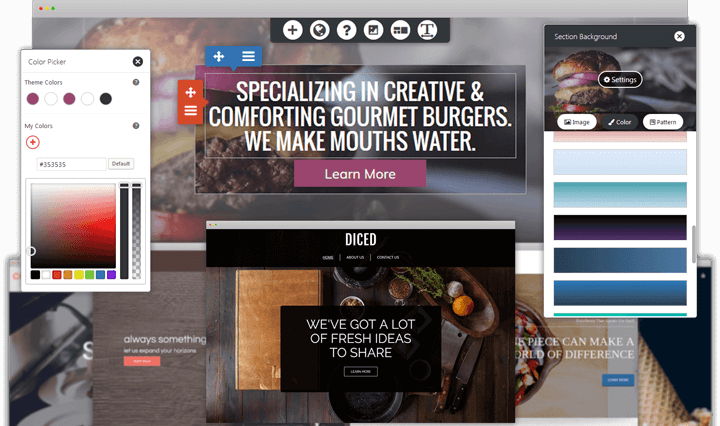 Sell More with Robust eCommerce Tools
BoldGrid supports WooCommerce, the world's most popular eCommerce plugin, providing you with an all-in-one solution to easily sell products, handle inventory, track orders and more.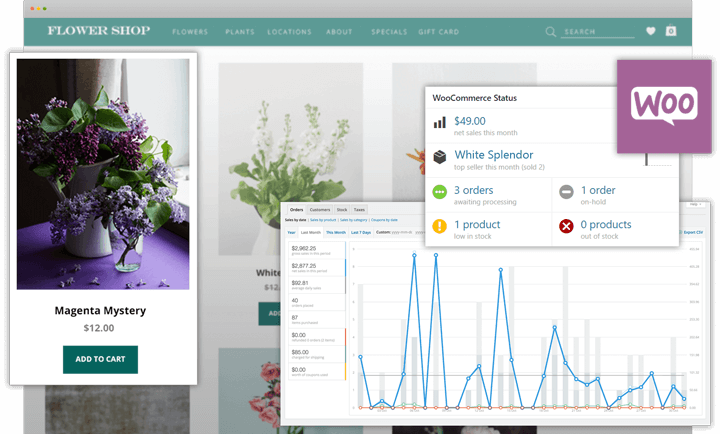 Reach & Grow Your Audience
BoldGrid analyzes your content in real-time to recommend best SEO practices. Set your target keyword or phrase and the BoldGrid SEO dashboard will automatically advise you on important SEO factors to help you rank higher in search engines.
CREATE YOUR FREE WEBSITE
or
Learn More…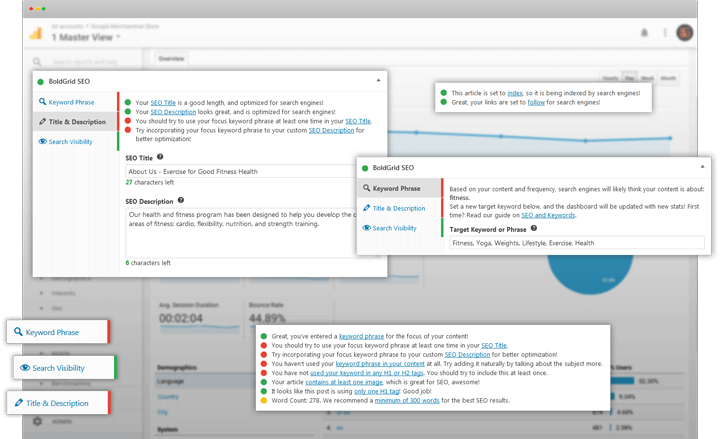 "BoldGrid is a great extension to WordPress that will make my job a lot easier and faster while creating custom layouts and pages."
Over 35,000+ Business Owners, Designers, Developers, Artists and More Are Building Beautiful Websites with BoldGrid.