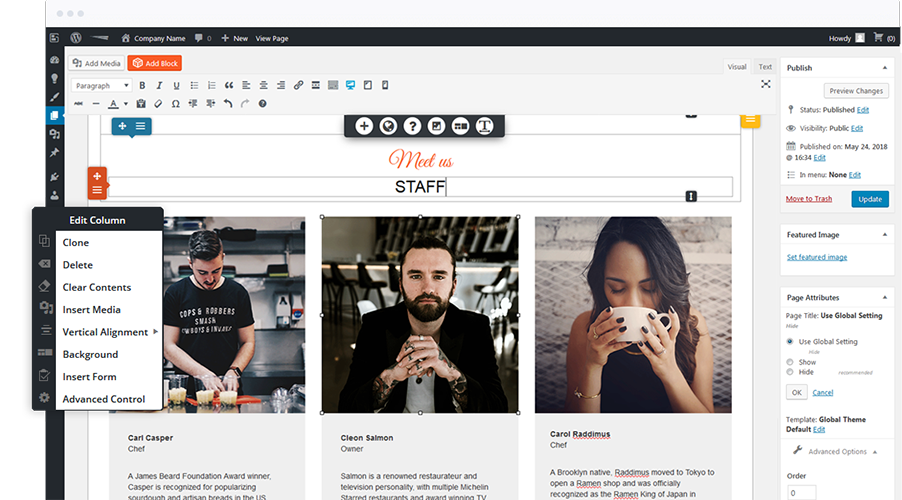 BoldGrid's WordPress Website Builder Solution Will Inspire You to Create Better Websites
Create more, worry less with BoldGrid. Build in the cloud. Choose from 200+ beautiful pre-populated WordPress templates, separated by industry. Use our WYSIWYG editor to customize your design, then easily transfer your website to one of our premium web hosts, who will provide support for any BoldGrid related issue.
Create a Perfect Website Every Time With BoldGrid
Our WordPress Website Builder solution handles all the background technical stuff, leaving you to focus solely on being creative. Our simple process works like this:
Build in the Cloud
Create without worries. Easily design, build, test and share your WordPress website with clients or teams. Mess up? Start over with a single click.

200+ Templates
Over 200 beautiful templates with content and images for specific industries. Use our templates as the starting point to build custom, beautiful, professional websites.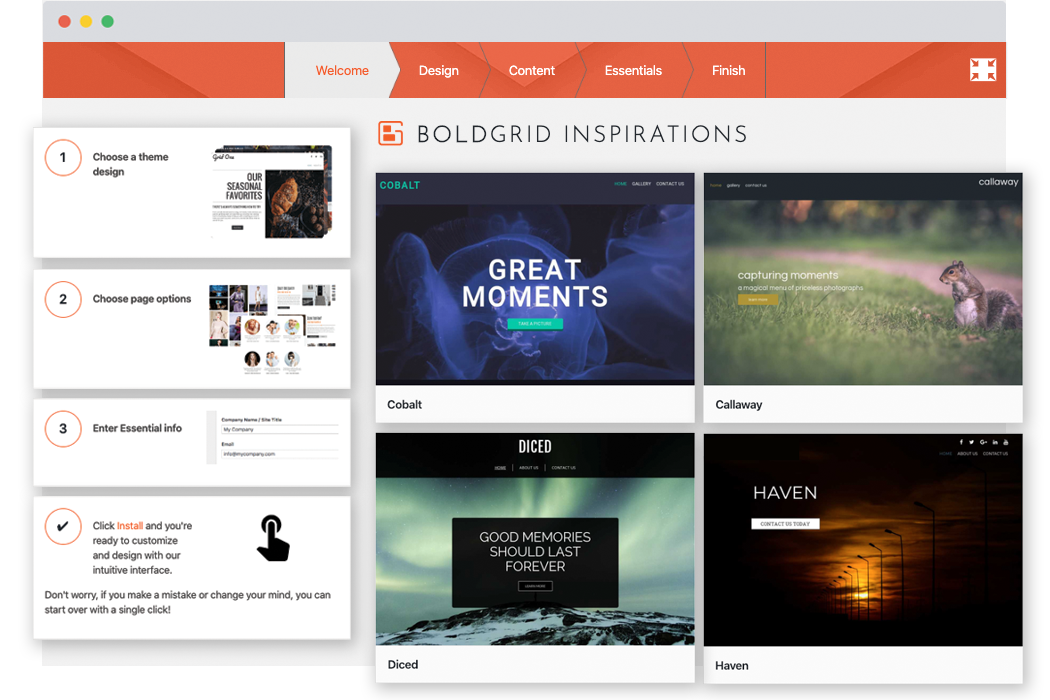 Design Like a Pro, Regardless of Skill Level
Post and Page Builder provides an easy-to-use WYSIWYG experience without sacrificing power, offering simple controls for beginners, and advanced customization options for pros.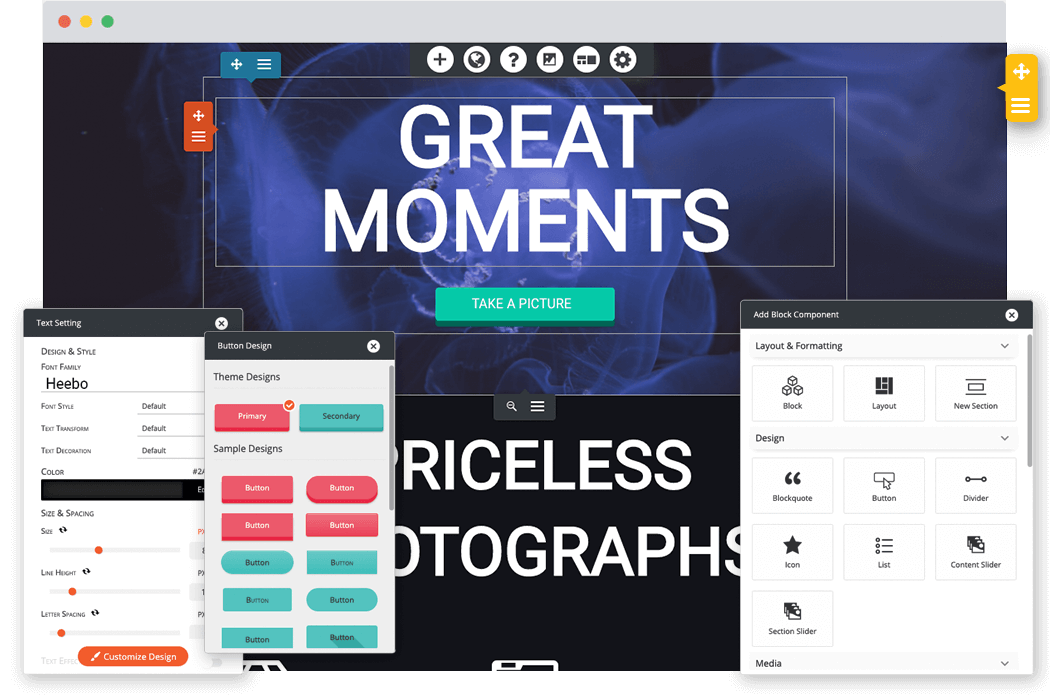 Build in half the time with blocks — pre-built page elements pre-populated with content that can be edited using the visual editor, or modifying the HTML and/or CSS.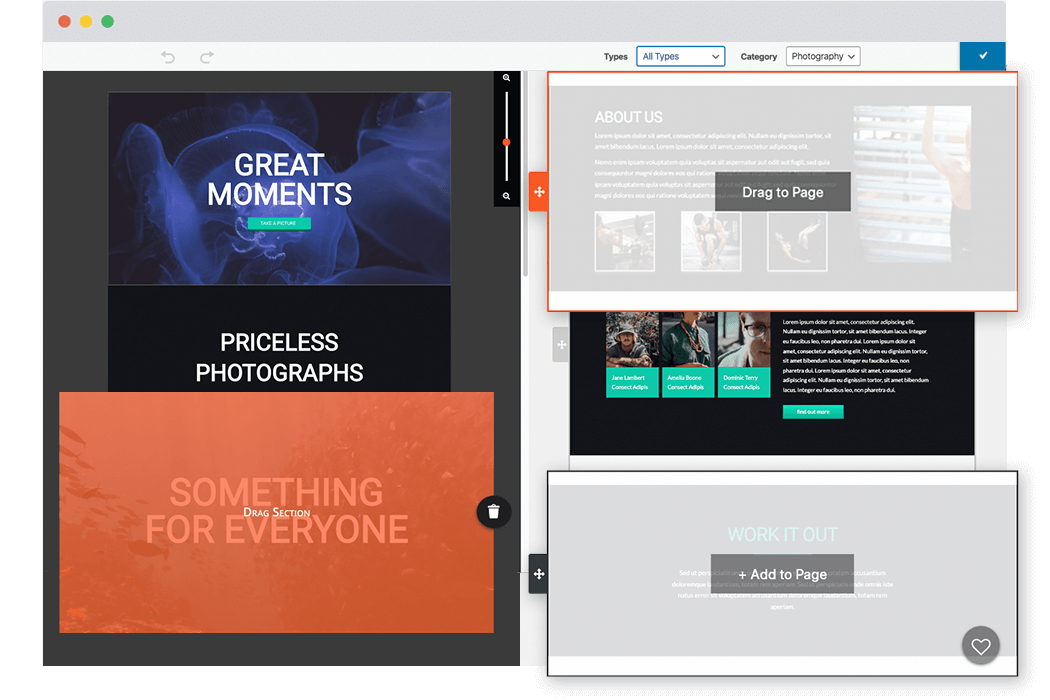 Transfer Your Site to a Live Host With Just a Few Clicks
You may use any WordPress compatible host you like, but our Platinum WordPress Hosts have partnered with BoldGrid to provide their users with an easy way to start building a website and full BoldGrid support.

Billed Annually