We've Found the Best WordPress Hosting!
The Best Hosts Compared
BoldGrid makes it easy to find the best WordPress Hosting solution for your website.
Find a Hosting Account
Answer a few questions, and we'll help narrow down the right WordPress plan for you.
WordPress Hosting Explained
In the research phase before buying hosting? Here's a few things you may not have considered.
Platinum WordPress Hosting Providers
Our Platinum WordPress Hosting Providers have partnered with BoldGrid to provide an integrated experience to their users with an easy way to start building a website, full BoldGrid support and maintaining compatibility standards.
DreamHost has been around for 18 years and is known for their reliable web hosting. They are also an official WordPress.org recommended hosting provider. You get a custom dashboard, automatic WordPress updates, unlimited space, unlimited bandwidth and free SSDs which makes your site faster. DreamHost powers over 600,000 WordPress blogs and websites. There are no setup fees, and you also get a free domain.

InMotion Hosting proudly offers free 24/7/365 U.S. based support for complete professional assistance whenever you need it. All plans include unlimited email accounts and bandwidth. With free Solid-State Drive (SSD) storage, advanced server caching, FTP / SFTP / FTPS capability, PHP 7 support, and SSH access, you'll have the ultimate WordPress hosting plan. You'll also receive a free domain and SSL certificate.

Web Hosting Hub provides reliable and secure hosting that will load your website fast to all users. All hosting plans include a free domain credit and private SSL. You'll also get unlimited disk space, bandwidth, and email addresses. They use Solid-State Drives (SSDs) to help your WordPress site perform faster than it would on standard spinning drives. Plus, free, zero-downtime website transfers for some existing cPanel accounts.
| | View Packages | View Packages | View Packages |
| --- | --- | --- | --- |
| Price Starting At | $2.59/mo | $4.99/mo | $4.99/mo |
| Optimized WordPress Host | | | |
| Hosting Plans with BoldGrid | 2 | 7 | 3 |
| Available at Checkout | | | |
| 1-Click Install | | | |
| Full BoldGrid Support | | | |
| Premium Key Included | | | |
Supporting WordPress Hosts
WordPress Hosting Wizard
We've compiled a list of over 20+ hosting accounts. Answer just a few simple questions, and we'll help narrow down which hosting plans are best for you.
Do you need to host more than one website?
If so, we can dwindle down the list by removing hosting plans that only allow hosting one website.
How many email accounts will you need to create?
Some hosting plans don't include email, or only allow you to create a few email accounts. We can help remove plans that don't include enough email accounts.
Are you creating a brand new website?
Some hosting plans are built for existing websites expecting moderate traffic. If you are building a new site, we can remove plans designed for websites expecting a decent amount of traffic.
Do you need a no commitment / month to month plan?
Most hosting plans have a minimum yearly billing cycle (just like domain names). If you need a month to month hosting plan, it may drastically reduce the number of options.
All done!
Start over Here are your hand picked hosting plans!
What is WordPress Hosting?
WordPress Hosting is web hosting that uses servers specifically optimized for the WordPress software. It's a combination of "WordPress" and "Web Hosting".
What is WordPress?
WordPress is the most successful Content Management System (CMS) of all time. A CMS is software that helps to organize content and publish it to the web. Using WordPress you can easily build and manage a website.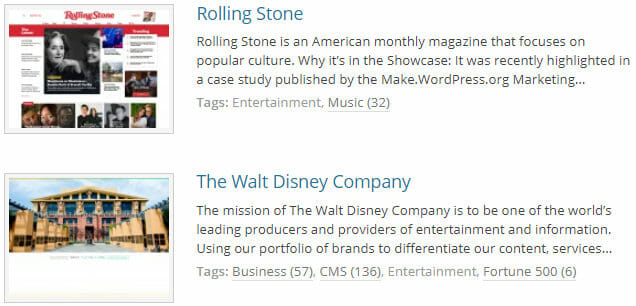 What is Hosting?
Web Hosting is a service that enables you to share files on the internet. WordPress helps you build the website, and web hosting is the part that makes your website online so everyone else can see it.
What is a Web Host?
A company that offers web hosting services is a web host, often just referred to as a host. A web host offers web hosting, which serves websites built with WordPress on the internet.
What is a hosting account?
A hosting account is a plan or package that includes hosting offered by a web host. To begin building a site with WordPress, you'll first need to buy a hosting account from a web host.
It's often said that you need to "buy" web hosting. Hosting is not a "thing" that you can buy and own, it's actually renting space on a web server. Even if you buy a fully dedicated server, you don't actually own the server. You can't pick it up from the datacenter and take it home. When you buy a dedicated server, you're buying access to the server, not the physical server itself.

Will any hosting account work?
WordPress have very minimal server requirements. It's recommended that your web host runs PHP 7.4 or higher, MySQL 5.6 or higher, and provides HTTPS support. Most hosting providers match and exceed their requirements, and there's an excellent chance if you have hosting already you can run WordPress on it.
What are the different types of WordPress Hosting?
Most hosting accounts fall under one of the following groups: Shared Hosting, VPS Hosting, Dedicated Hosting, and Managed Hosting. We could go into a lot of detail between each, but for now we'll offer a quick summary. If we compared these different types of hosting accounts to housing, they would roughly equate to the following:
Shared Hosting – A apartment complex with many units, in which you rent one of them.
VPS Hosting – A set of adjacent townhomes. You have more room than an apartment, but you're still attached to other homes.
Dedicated Hosting – This is like a ranch style home. You have the entire house to yourself.
Managed Hosting – Most often similar to Shared Hosting, except you have a maintenance crew that goes above and beyond in their support for you.
Which type of hosting should I choose?
For new websites, you should be able to safely start off with hosting your WordPress site on shared hosting. As your traffic grows, you may need to upgrade to a vps or dedicated server. The more visitors to your website, generally the more power you'll need to serve your website. As you upgrade to a vps or dedicated server, your server will have more memory / ram and more CPU – allowing you to server more users. When you setup an account with your web host, you're not locked in. WordPress websites can be easily transferred from one server to another.
Upgrading
In addition to being able to transfer your site between hosts, some hosts offer different types of hosting. InMotion Hosting and DreamHost, for example, offer shared, vps, and dedicated hosting. New websites can start off on shared hosting, and as they grow they can be moved to a vps or dedicated server. Upgrading is easier than switching hosts because generally your host can migrate your website to a higher platform for free.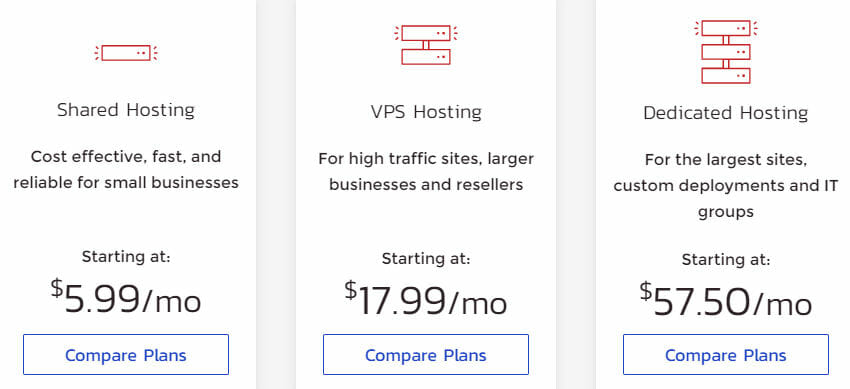 Do I need WordPress Hosting?
You need some kind of web hosting if you want your WordPress website accessible on the internet. Web hosting is a service that stores your website files, including the WordPress software itself, and then delivers the final content to your users when they visit the website. WordPress Hosting is web hosting using servers specifically optimized for the WordPress software, and is strongly recommended over standard web hosting.
Things to consider when looking for a WordPress Host
Not all hosting providers are the same. Some have been around a while and know exactly what their customers need, while others are new and offering new and different features. While most hosting companies meet the basic minimum requirements to host a WordPress site, others some go above and beyond. When you're comparing hosts, here are a few things you'll want to pay attention to:
WordPress Backups
Imagine spending days, if not weeks, building and perfecting your WordPress site. How would you feel one day if your web server crashed and you lost all your hard work? If you were using BoldGrid's WordPress Backup Plugin, Total Upkeep, then you wouldn't have to worry. You would easily restore your website and get back up and running! If you weren't, you would be up to the mercy of your hosting provider. Were they backing up your site? Is their latest backup from yesterday or from last month? When looking for a host for your WordPress website, be sure to ask your potential host if they offer backups.
Backup Types
There are several approaches for backing up a website. As you're looking for WordPress Hosting, be on the lookout for the following two types of backup solutions commonly offered: Full Backups and Incremental Backups.
Backup types vary based upon which files they backup, and how big each backup can be.
Full Backup
A full backup is a copy of all your WordPress Files and your WordPress Database. If you needed to restore your website, a full backup would have all of the files and databases necessary to get your entire site back up.
If your full backup is 150MB, each time you backup you're going to have another large backup file. If you're storing multiple archives, this can quickly consume a lot of disk space.
Incremental Backups
Incremental backups store only the files that were changed since your last backup.
Let's say your full backup had 1,000 files in it. If you edit 5 files and add 5 new files, your next incremental backup will only have 10 files in it (those that have been changed). To restore your website, you would have to restore your full backup and then each additional incremental backup.
Full Backup vs. Incremental Backup
Incremental backups are favored by some because they're much faster to make and take up less space. Others prefer full backups only because they're easier to manage – it's one file with everything you need.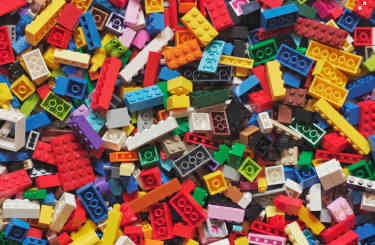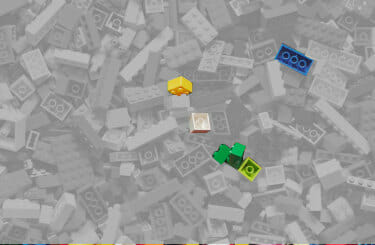 HTTPS / SSL
HTTPS, such as the "https" in https://www.boldgrid.com, stands for hypertext transfer protocol secure. It means that the data sent between your WordPress site and your user is encrypted and secured. In order to get https you'll need an SSL Certificate. Some hosts will include a basic SSL Certificate, while others will allow you to buy one. Whether it's included with your hosting account or you pay extra, your hosting provider will need to take care of the technical setup for you behind the scenes. After that, you can configure your WordPress site to use https.
How does a SSL Certificate secure your site?
SSL Certificates encrypt data as it's transmitted to and from your website. If you have a customer submitting their Credit Card over an http connection (without SSL), their credit card will be submitted in plaintext. This means that if they enter their Visa credit card number 1234-5678-1234-5678, if a hacker can intercept the data they will actually see, "1234-5678-1234-5678" and would be able to use this card! If your WordPress site is secured and accessed over https (a connection secured with SSL), the card number will be encrypted and sent as something like, "912EC803B2CE49E4A541068D495AB570". If a hacker is able to intercept this data, they won't know it's encrypted information and won't be able to use it in any way.

Do I need an SSL Certificate?
The vast majority of websites need an SSL certificate. Any information that a user submits on your site, even a simple contact or comment form, should be encrypted.
Even if your website is strictly informational in nature, and you're not collecting any user input, you should still consider an SSL certificate. Most modern web browsers have some sort of warning to new visitors that your site is "Not Secure" if no SSL certificate is present, and Google has even said that they may begin penalizing search rankings for sites without a certificate.
Security
WordPress is generally secure software. The power of WordPress is its flexibility, specifically the 1000's of WordPress themes and plugins that you can find anywhere online and install. One problem with this is that you don't always know who wrote the code that you're installing. It could be a new developer and you're installing one of their first projects, or the plugin could have been programmed by a team of developers. And just because a team of developers worked on something, doesn't mean that the software is free from security issues.
Because of the overwhelming number of themes and plugins available and the uncertainty of how secure they are, some hosting providers have taken extra steps to help secure their clients (that's you!). Some of these extra precautionary steps may include:
Keeping PHP versions up to date
Certain Apache configurations with suExec
Intrusion Detection Systems / Intrusion Prevention Systems to block malicious activity
Running ModSecurity and keeping security rules up to date
Speed
If you're looking for a fast WordPress site, regardless of who you host with, you should definitely install a caching plugin, such as W3 Total Cache. Caching plugins save copies of your pages and can return those cached pages much faster than if WordPress was to build the page from scratch each time a user accesses it. In addition to caching, your WordPress Host may take some additional steps to help your site run fast, including:
Running the latest version of php. Newer php versions are generally faster and more secure than previous ones.
Using SSD drives. They're much faster than traditional spinning disks.
Using a reverse proxy server, such as Nginx.
Partnering with a CDN provider for easier integration.
PHP Versions
Almost 80% of all websites are running php (source: w3techs.com). Because WordPress runs on php, it's safe to say they have a big role to play in the popularity of php.
When WordPress was initially released in 2007, php was at version 4.4.7. Today, the latest version of php is 8.0.5. While it is hard to tell what has changed by comparing the version numbers (php 4 vs php 8), it is easy to see that php has been in active development for the last 14 years.
Like all good software, improvements to php over the years includes:
Security – security vulnerabilities are regularly patched.
Speed – ongoing optimizations make php faster.
Functionality – developers like to use the latest and greatest features.
Make sure your WordPress host offers the latest versions of php. In addition to the security updates, benchmarks prove php is faster with each newer release.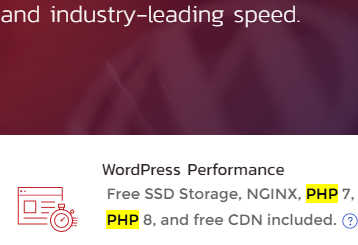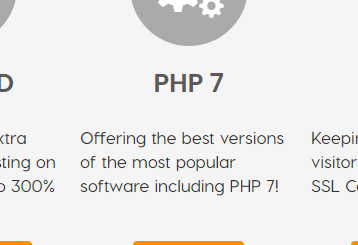 Pricing
When you do decide to finally purchase WordPress Hosting, you'll find that there are various plans and pricing options available.
Term Lengths
Plans range from paying monthly, to paying several years in advance. You're going to pay more with the shorter / monthly plans. If you can go with a longer term, such as yearly, you can find significant savings.
In our research, we found hosting plans generally range from monthly plans all the way to paying 3 years in advance. KnownHost also offers a 6 month plan, which is unique in the term lengths we've seen.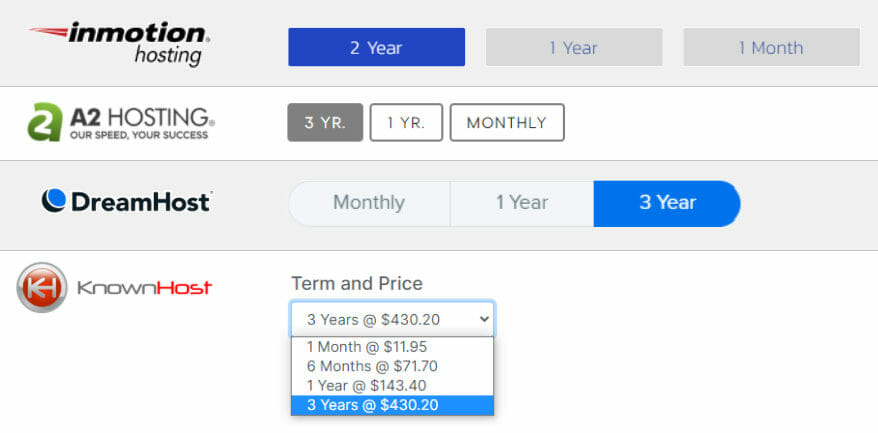 Monthly vs. Yearly
At the time of this writing, we checked out several of DreamPress' WordPress Hosting plans. The WordPress Basic plan was listed as starting at $2.59 / month. As we clicked around, we were able to find the following basic plans being offered:
| Plan name | Term length | Monthly price | Total cost |
| --- | --- | --- | --- |
| Shared Starter | Monthly | $4.95 | $4.94 |
| Shared Starter | 1 Year | $3.95 | $47.40 |
| Shared Starter | 3 Year | $2.95 | $106.20 |
| Shared Unlimited | Monthly | $8.95 | $8.95 |
| Shared Unlimited | 1 Year | $3.95 | $47.40 |
| Shared Unlimited | 3 Year | $3.95 | $142.20 |
If we only wanted to host one website, we could go with the Shared Started monthly plan at $4.95 / month. If we kept that plan for 3 years (36 months), the total price would be $178.20
That same plan is available in a 3 year term at $2.95 / month. The 3 year upfront cost would be $106.20. This is an overall savings of $72 – a 40.4% savings!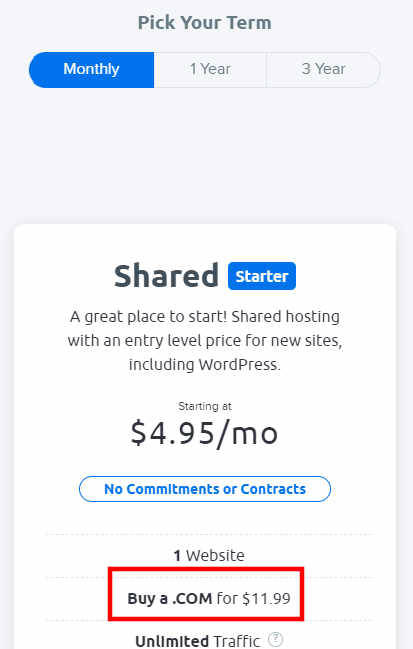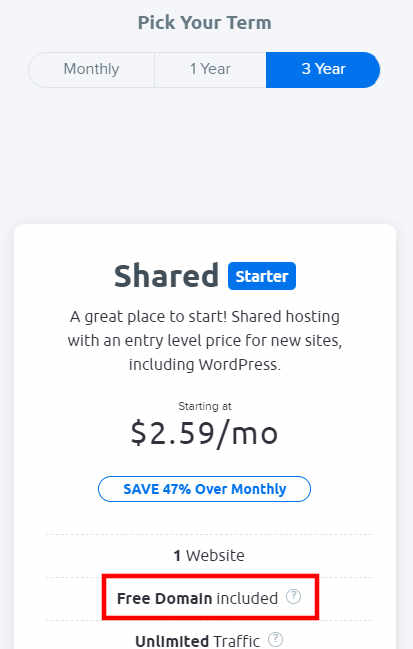 Another advantage we noticed was that the 3 year plan included a free domain name. The monthly plan has a .com domain listed as $11.99. You can save even more going with the longer term plan.
General price advice
You get what you pay for. If you're on a tight budget, or you're in the experimental phase and testing out WordPress, there are cheap WordPress Hosting plans available. If you're in the design phase and no one's going to be visiting your site just yet, why not pay the minimum for your hosting? Whether it's "cheap" hosting or "bargain" hosting, no matter what you want to call it, there's a host out there within your budget.
If you've got a busy site, and / or your livelihood is based on your WordPress site, it's a good idea to pay a little more for the better speed, security, and additional features we've highlighted above.
Making the Most of Budget Hosting
Even with low-cost hosting, there are things you can do to help support higher traffic levels.
Page Caching. WordPress is built on PHP, which means that by default, every time someone visits your site, the page has to be "built" using server resources like CPU and Memory. A caching plugin like W3 Total Cache can help save resources by serving a "static" version of your website.
Content Delivery Network. Using a CDN will also reduce load on your server by storing assets for your website on multiple servers, allowing them to take some of the burden away from your origin server.
Guarantees
To help you feel more comfortable when signing up, a lot of hosts offer WordPress plans with guarantees: Satisfaction Guarantees, Money Back Guarantees, Uptime Guarantees, and even a "Happiness Guarantee". It can be intimidating, or even confusing, finding a WordPress host for the first time. But don't fret, you can and you will do it! Recent numbers show that 39.9% of all websites use WordPress. That's a lot of people that have figured it out. Hosting providers help answer setup questions all the time, and the guarantee is there to let you know that they'll be there for you. We even offer free WordPress support in our forums as well, there's help, you're not going at this alone!
Money-Back Guarantee
The WordPress Hosting ecosystem is very competitive. If you look at the Web Archive for InMotion Hosting and DreamHost in 2001 (20+ years ago), both companies offered 30 day money back guarantees. Fast forward 20+ years, InMotion Hosting is now at 90 days and DreamHost 97 days. 97 Seems like an odd number, maybe they wanted to tack on 1 additional week?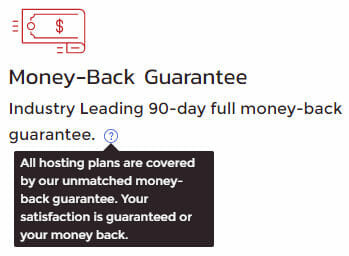 Uptime Guarantee
Some hosting providers offer an uptime guarantee. Meaning, they guarantee their servers will be up and functioning properly, allowing visitors to access your WordPress site.
Some hosts guarantee 99% uptime, 99.9999% uptime, and even 100% uptime. If you're comparing hosts based on a 99.9999% uptime vs. 100% uptime, review the numbers below so you know exactly how close you're splitting hairs:
| Uptime Guarantee | Guaranteed Uptime in a week | Possible downtime in a week |
| --- | --- | --- |
| 99% | 598,752 seconds (aka 9,979.2 minutes or 166.32 hours) | 6,048 seconds (aka 100.8 minutes or 1.68 hours) |
| 99.9999% | 604,799.4 seconds (aka 10,079.9899 minutes or 167.9998 hours) | 0.6048 seconds (aka 0.01008 minutes or 0.000168hours) |
| 100% | 604,800 seconds (aka 10,080 minutes or 168 hours) | 0 |
There are 604,800 seconds (aka 10080 minutes or 168 hours) in a week. If you're trying to decide between a host offering 99.9999% uptime and 100% uptime, you're comparing less than 1 second of downtime per week.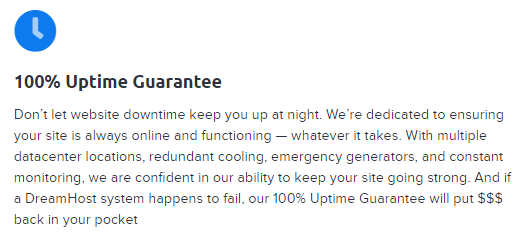 Operating System / OS
What is an operating system?
An operating system is the core software running on a computer. It helps the hardware and software work together, and manages the most basic but essential of tasks.
If you're on a desktop or laptop computer, most likely you're running either Windows (aka the Microsoft Windows Operating System) or macOS (aka the Macintosh Operating System).
Server Operating Systems
Just like your desktop, your web server needs an operating system as well. A server OS does the same type of work as a desktop operating system, however it's usually bundled with additional programs needed for a client / server environment. Common server OS's included:
Linux
Windows Server 2012
Mac OS X Server
Solaris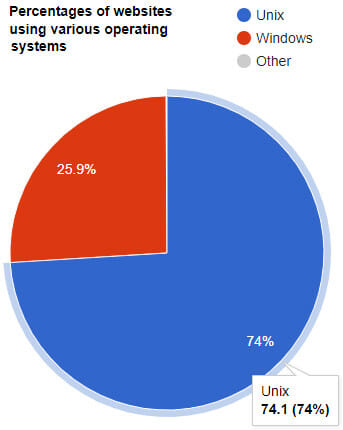 Windows vs. Linux WordPress Hosting
We'll spare you the technical details and just come right out and say it: Host your WordPress site on Linux.
There's a topic in the WordPress forums titled, WordPress best on linux or windows server. A user was asking what the best OS to host WordPress to be. A forum moderator and another well known community member @joyously recommended Linux. Not to say there's not Windows supporters out there, but no one else even chimed in.
Most operating systems run Linux – it's the most common setup you'll find. Unless there's a specific reason for needing Windows hosting, you're better off with Linux.
Linux is so common in fact, that many hosting providers don't even mention the operating system on their sales pages, it's a given.


Email Hosting
Most WordPress Hosting accounts come with email services, but not all do. If you'll be creating custom email addresses for your site, be sure to check if the host includes email hosting as well.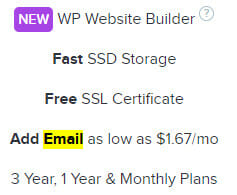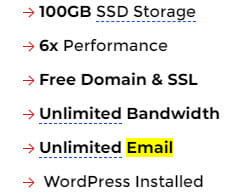 Here's a list of email services that you may want to inquire about.
Email Accounts
Let's say you're creating a WordPress site for MyFakeBusiness.com. If there are several workers at the company, you may need to create email addresses for everyone, such as:
Sally@MyFakeBusiness.com
Ben@MyFakeBusiness.com
Marco@MyFakeBusiness.com
The above would be standard email addresses that you could setup with any standard email client such as the Mail app on your iPhone or Mozilla Thunderbird on your desktop. Those users could send and receive email from their new custom email addresses.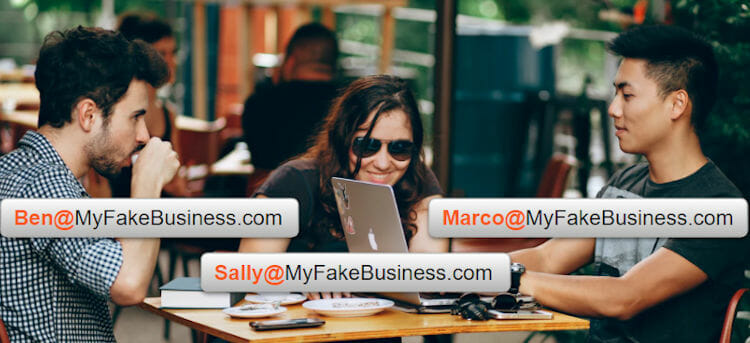 Email Forwarders
An email forwarder isn't actually an email account. It's more of a fake email address that simply forwards all email it receives to other email accounts.
For instance, if you want an easy way to email everyone on your team, you may create an email forwarder named team@MyFakeBusiness.com that forwards email to the three fictitious accounts we described above. Whenever you send an email to this one address, it will actually forward that email to Sally, Ricardo, and Tanisha.
WebMail
Hosting accounts may include access to WebMail. WebMail is an email client that you access in your web browser, rather than an email client that you have to download and configure. If you're on a public computer, such as in a library, you can quickly check your email by logging into WebMail.
Popular WebMail clients include:
Horde
Squirrelmail
Roundcube
Hosting Multiple Domains
Some hosting accounts allow you to host more than one WordPress site on the same plan. If you need to manage let's say 5 different websites, choosing a provider that allows multiple domains will be the difference between paying for 1 hosting account vs 5. If you're an agency or you design WordPress sites for others, this could save you some money in the long run.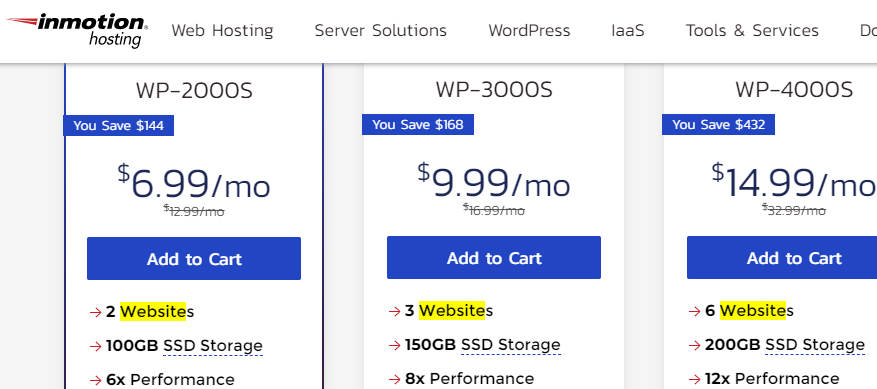 What is an Addon Domain?
The two types of domains you'll want to look for are your "main domain" and "addon domains".
Main Domain – When you sign up for WordPress Hosting, during the sign up process you generally have to enter the domain name you are hosting. This is your main domain.
Addon domains – An addon domain is any additional domain name that you host a site for on your account. Some hosts refer to addon domains as "Fully Hosted" domains.
How do Addon Domains work?
An addon domain generally shares the same control panel as the other domains on the account, and the real distinction is simply a separate folder where you can upload the files and directories for this site. You can create email addresses for addon domains and event FTP accounts. Almost anything that you can do with your main domain, you can do with your addon domain.
What is a Parked Domain?
Many web hosts allow you to park domains, often an unlimited number of them. However, the term "parked" can mean a few different things depending on which host you choose. cPanel-based web hosts treat parked domains as an alias for another domain. For example, you might use "example.net" as a parked domain for "example.com."
Other hosts may treat a parked domain differently. For example, DreamHost allows you to park a domain and will provide you with a generic "Coming Soon" page for it, but there are no hosted files for the parked domain. Many domain registrars also allow you to park domains with a coming soon page, usually as a temporary solution until you've configured the DNS to your hosting account.
Easy WordPress Hosting
Do you need an "easy button"?
We highlighted quite a few things to look for when searching for WordPress hosting. You may not have the time to compare each of these hosts side by side. If you're new to website building, you may not even understand what it is you're looking at.
If you need to make a quick decision, there are other metrics you can use to simplify your hosting search.
Just like if you were buying a car, there are some commonalities between the two decisions that can help:
Longevity – Is this a fly-by-night company, or someone you can trust?
Reviews – what's everyone else saying?
Support – will someone be there if things break down or you have a question?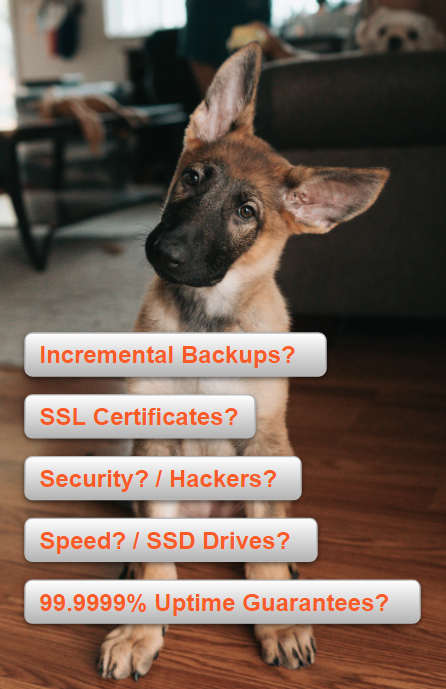 Longevity
One way to uncomplicate your search is to focus on WordPress hosts that have been around the longest. Most businesses fail within the first few years. Choosing a host that's been around for 20+ years comes with the convenience of knowing that they must be doing something right.
DreamHost celebrated their first 20 years in 2017. Not long after their debut in 1997 is InMotion Hosting, who started hosting in 2001. Both of these WordPress hosts have been in business for more than 20+ years, and are an easy option if you're looking for WordPress Hosting.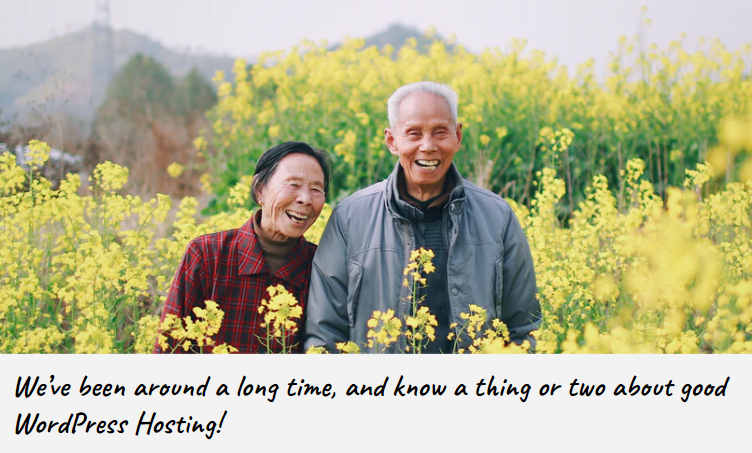 Reviews
Wouldn't it be easy if hosting accounts were bought and sold on Amazon? It's not hard to take for granted the way Amazon displays product ratings, questions, and other selling points.

Because hosting isn't on Amazon, you'll need to find your reviews and Q&A's elsewhere.
If you Google InMotion Hosting, you can quickly find reviews and questions & answers. DreamHost doesn't have a business listing in Google, but a good place to start looking is their 4 star / Excellent review on PCMag.
Support
Even with all the guarantees of painless web hosting, you're bound to need help at some point. You can improve your hosting experience by going with a host that offers 24/7 support. You never know when that burst of inspiration will come, and when it does, nothing ruins your flow more than getting stuck and not having any help.
There's no more straightforward way than picking up the phone and calling to get help. InMotion Hosting takes the lead by offering 24/7/365 telephone support. DreamHost only lists chat, email, and social media as around the clock support options.
Shared vs. VPS vs. Dedicated vs. Managed Web Hosting
What is Shared Web Hosting?
Shared web hosting puts many users, sometimes hundreds, on one web server. Users each get a section of the server to store their website files. Shared hosting means you share the server resources with others. You have complete access to your account and only your account and a set amount of resources and features.
Shared hosting is by far the most economical option when it comes to WordPress hosting, as the overall cost of server maintenance is spread over many customers.
What is VPS Web Hosting?
VPS stands for Virtual Private Server. A VPS stores multiple accounts, but each account gets a partition with its own dedicated disc space and bandwidth. It's a more secure and stable solution than shared hosting.
VPS hosting is a good bridge between shared hosting and dedicated hosting, usually chosen by website owners who have medium-level traffic that exceeds the limits of shared hosting plans but still don't need the resources of a server.
What is Dedicated Web Hosting?
When using dedicated web hosting, you will have an entire server to yourself. You'll have full control of the server and can configure it to meet your individual needs, including choice of operating system, hardware, etc.
Dedicated hosting plans are ideal for WordPress websites with very large numbers of visitors.
What is Managed Web Hosting?
Managed web hosting is when the web host takes care of the operation of the server so that you don't have to, but you still have a dedicated server just for you. The web hosting provider takes care of software and hardware maintenance and updates, provides security, monitors activity, and takes care of backups.
BoldGrid FAQs
Does BoldGrid Provide Web Hosting?
BoldGrid partners with WordPress hosting providers to provide a seamless, integrated experience using BoldGrid with WordPress. BoldGrid's products can be used with any WordPress website hosted with any web host.
BoldGrid has created a suite of plugins, themes, tools and services to enhance the experience on the WordPress platform. With BoldGrid, building and managing WordPress websites is now faster and easier than ever before.
Do I need WordPress hosting to build a website using BoldGrid?
You do not need WordPress hosting to start building your site using BoldGrid. BoldGrid's plugins, themes, tools and services are completely free to use. You can join for free and create a website on our own Cloud WordPress platform, with no commitment required. You can even share the staged website with clients or others using a unique demo URL. When ready, you can transfer the website over easily to a WordPress hosting provider of your choice.
What is the difference between BoldGrid's Cloud WordPress and WordPress Hosting?
Cloud WordPress is BoldGrid's development and staging environment for WordPress in the cloud. You can build, test and stage full featured WordPress websites on the Cloud WordPress platform. We even provide an easy way to manage and share your Cloud WordPress sites with the world.
However, it is not WordPress or web hosting. The key differences being that:
Your site is staged on a demo URL and not a custom domain
There is no email capability from the server, External SMTP is required
Learn more about the differences between Cloud WordPress and WordPress hosting here.
How much does BoldGrid cost?
BoldGrid's tools and services are completely free to use. You can use the free/community editions for BoldGrid's products to start building a website today.
BoldGrid does have premium versions of products that you can upgrade to when you are ready to grow. View Plans and Pricing.
You can also use BoldGrid Premium with your WordPress website if you have web hosting with any of our web host partners. Our Platinum WordPress Hosting Partners provide the BoldGrid Premium Connect Key to you, included with the cost of their WordPress hosting services.
I do not see my WordPress Hosting provider in the list above. Can I still use BoldGrid's products?
BoldGrid's tools and services can be used with a WordPress website on any web host.
The advantage of using a BoldGrid WordPress Hosting Partner is that they have committed to provide the best experience when using BoldGrid with WordPress, including automatic installation to give users an easy way to start building a website and provide full support on both BoldGrid and WordPress.
I am a web host. How can I offer BoldGrid to our customers?
If you are interested in offering BoldGrid to your customers, you can reach out to partners@boldgrid.com.
Learn more about partnering with BoldGrid here.