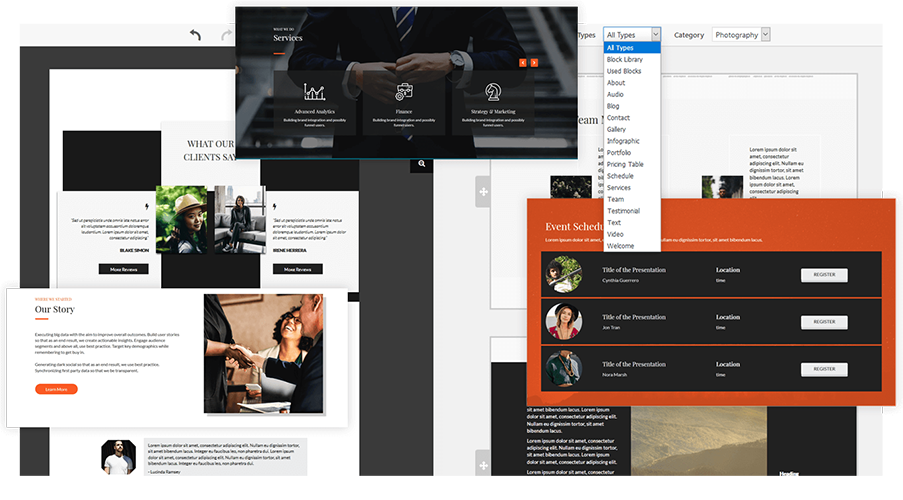 WordPress Blocks for the Post and Page Builder
With pre-designed Blocks for everything from Galleries to Services, we have you covered. Use the Block Generator to add content to your pages and build faster than you ever dreamed possible. Explore the possibilities today!
About
Use an About Block to tell your website visitors about your company in a clear and concise manner. You can use text, images, icons, and more to convey your message as you'd like. Your website is the easiest point of contact with your company so be sure to send the right message with a professionally designed Block from the Post and Page Builder.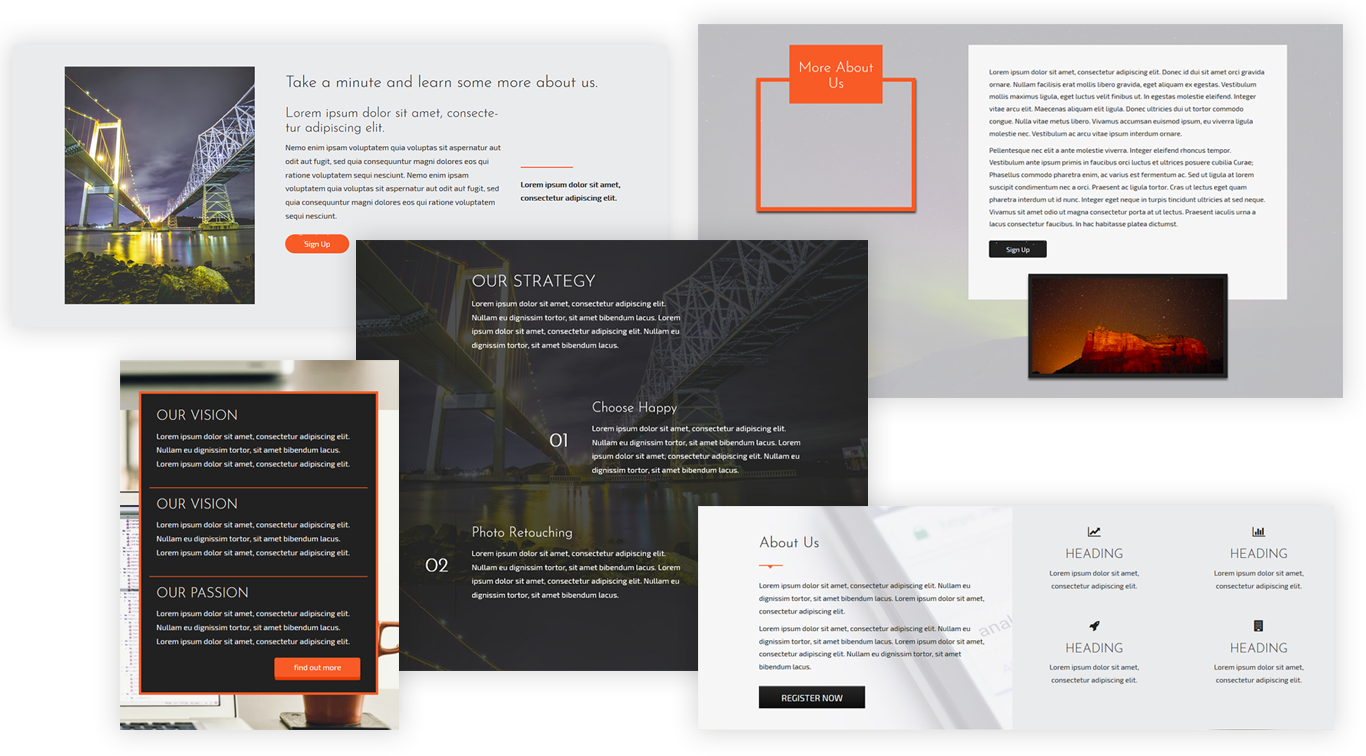 Audio and Video
While a picture is worth a thousand words, audio and video is worth much more to your website visitors. The BoldGrid Post and Page Builder works seamlessly with the Audio functions present in WordPress, allowing you to create audio playlists with a few simple clicks. For video simply copy your URL, select the video Block of your choice, and insert the URL to your video.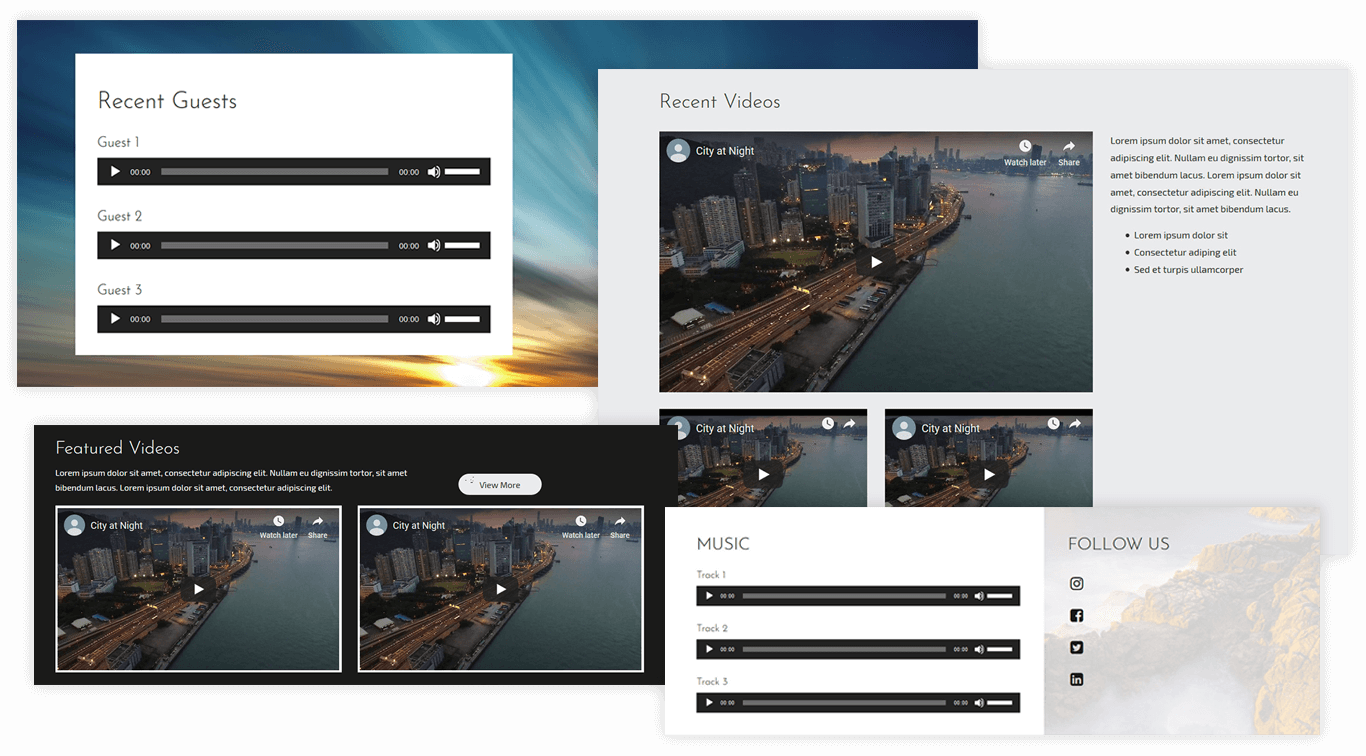 Contact
With our Google Maps Integration, adding a Map has never been easier. Simply use the Add Media Button, add your location and insert into your page. Using Contact blocks is also a much quicker way to get the look you want!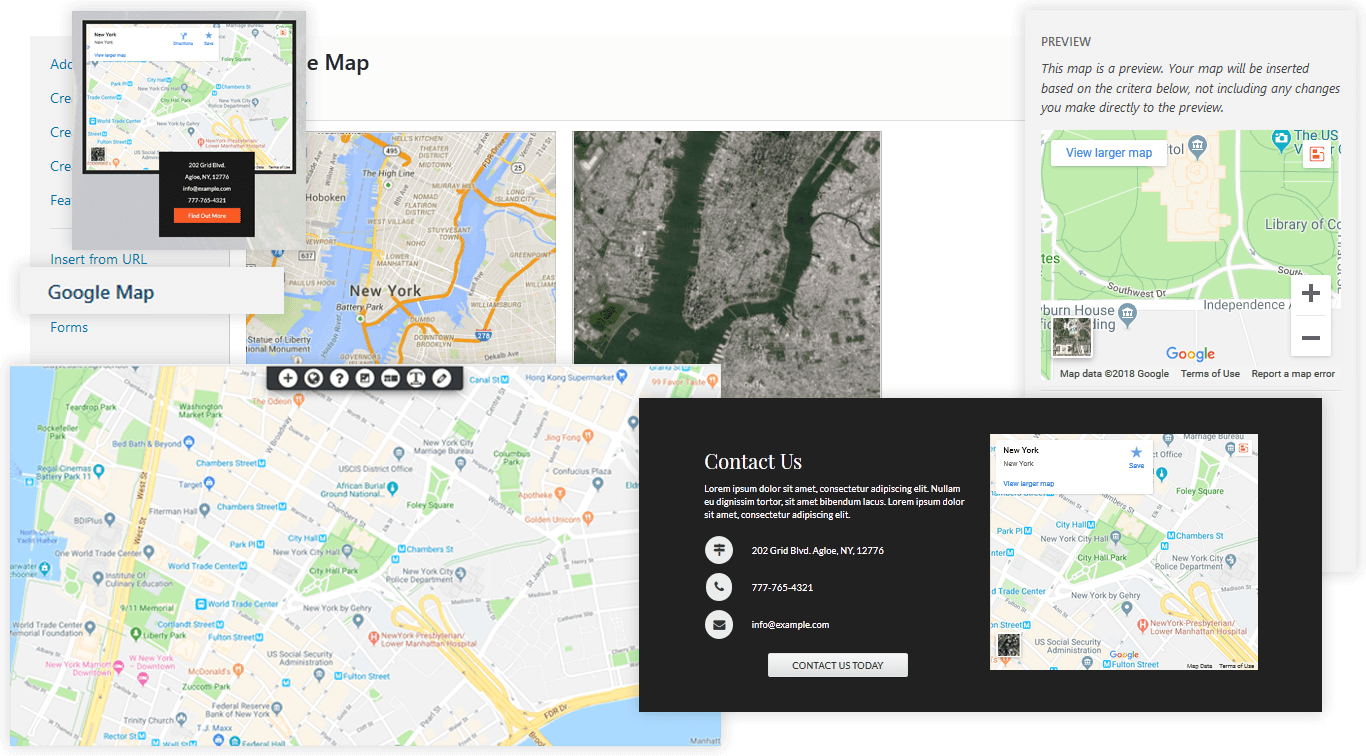 Galleries
Easily insert a Gallery with tons of pre-designed Blocks and customize them with your own images quickly using the Auto Cropping features built right in. Using the Post and Page Builder, building a robust, beautiful Gallery from scratch only takes a few minutes with our unique drag and drop WYSIWYG tools.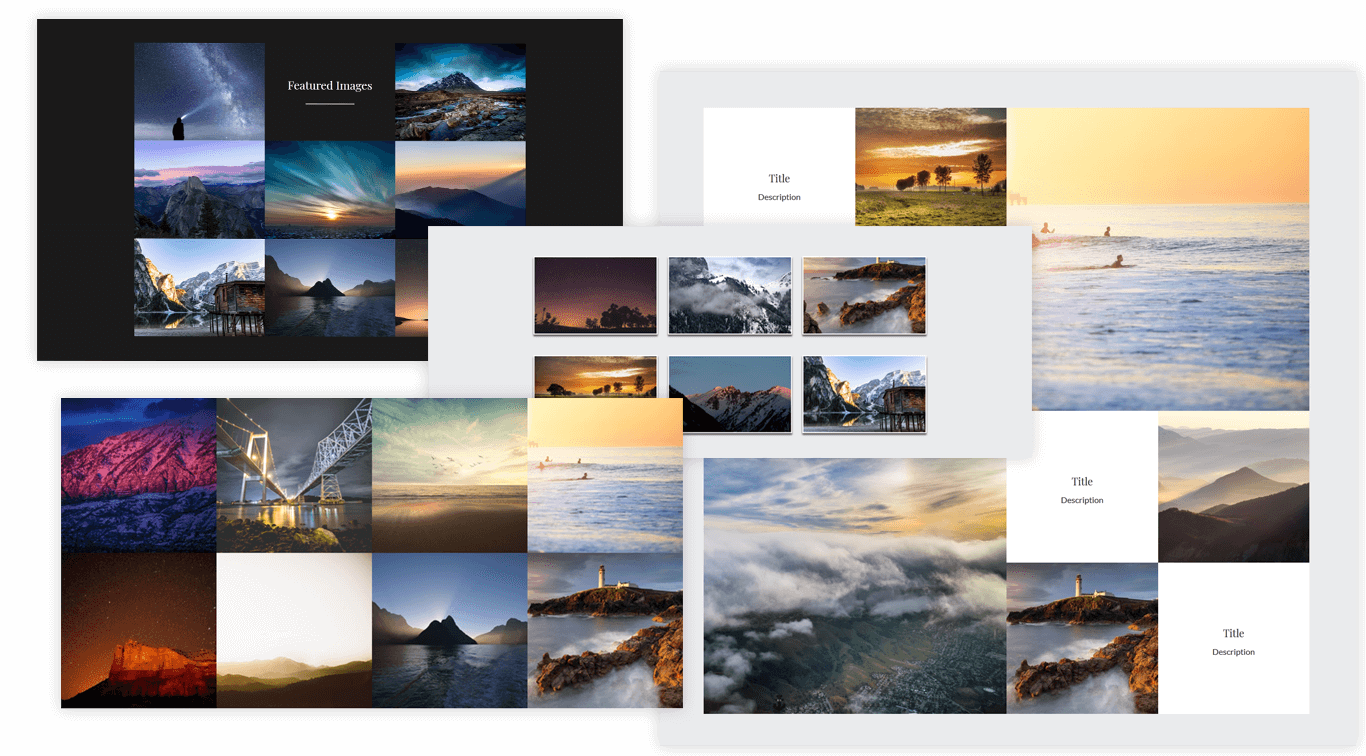 Pricing Tables
Using the Post and Page Builder, customizing your Pricing tables is easy. With drag and drop or advanced options, you can make the Pricing Table of your dreams.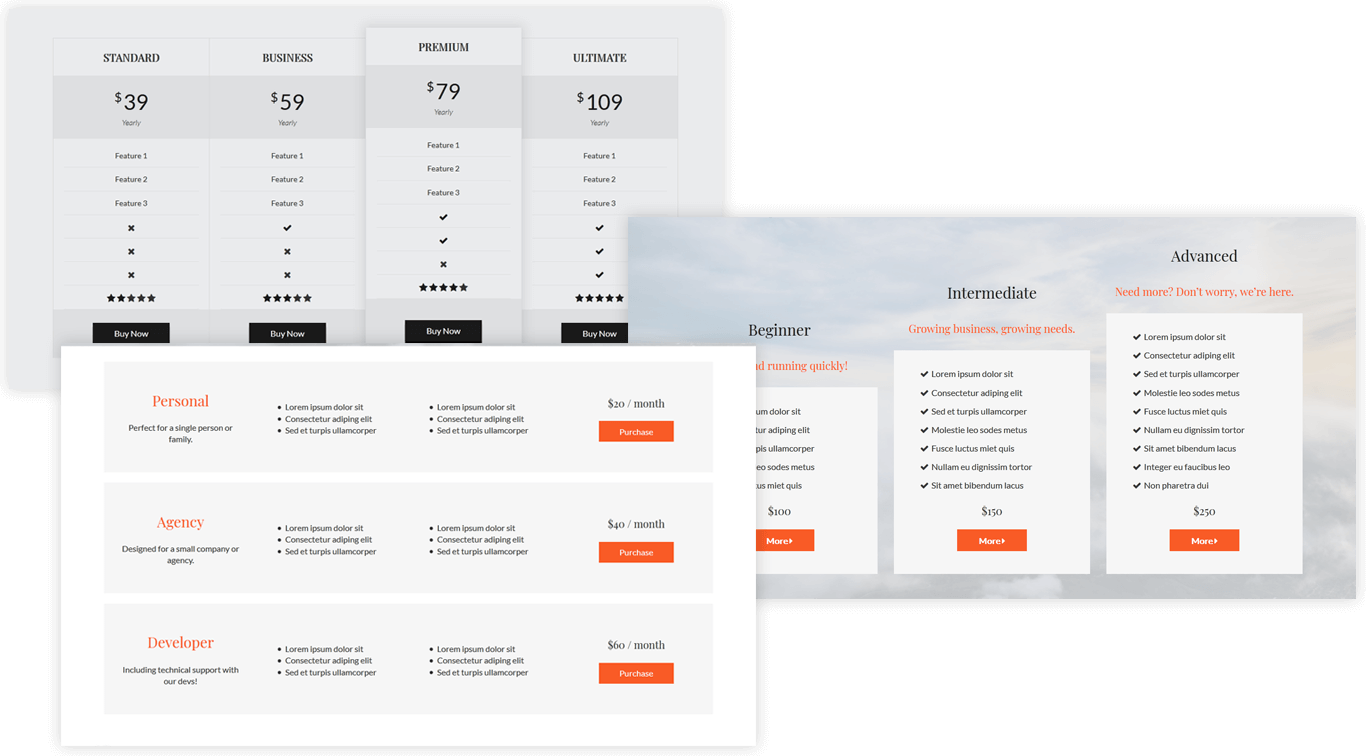 Schedule
Planning an event, conference, or tour? You can make a schedule with ease using one of our Schedule Blocks as a starting point. Also keep in mind these layouts are flexible enough to be used in any location on your website to convey any information you'd like!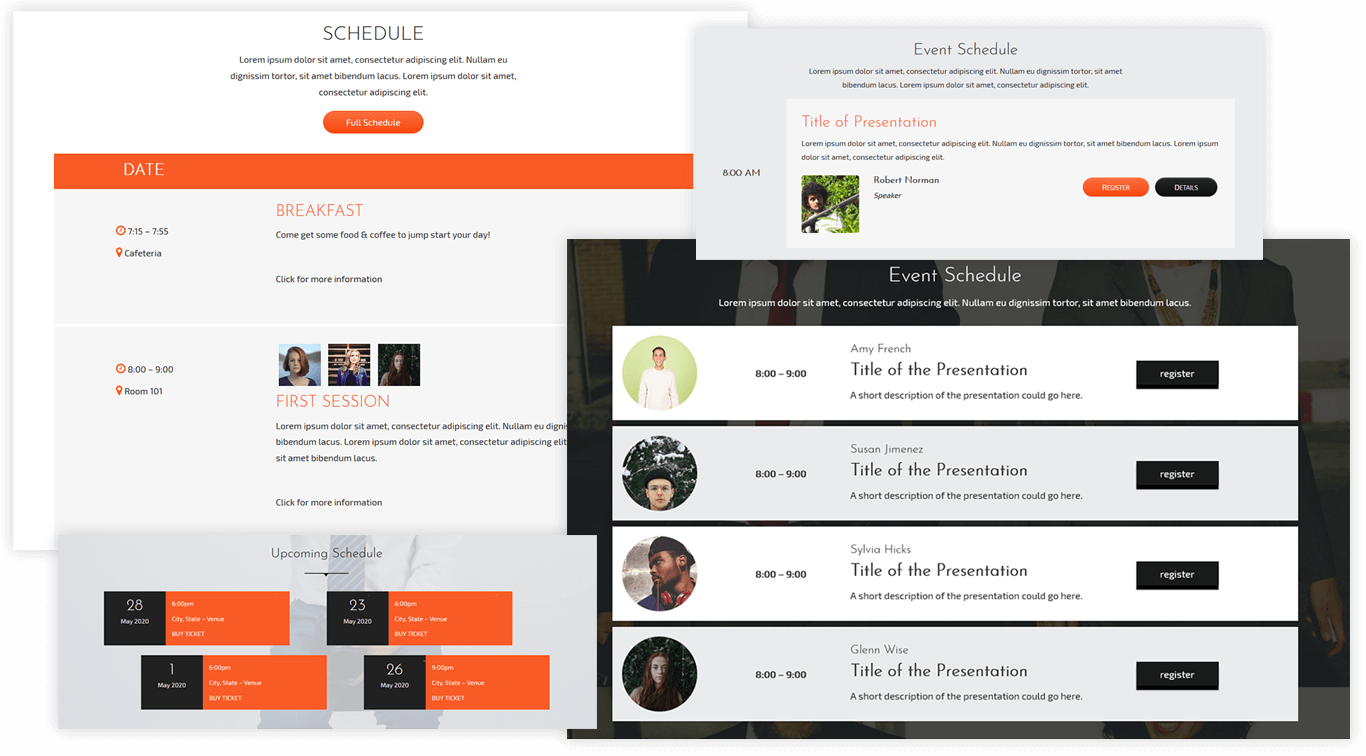 Services
If your company provides services be sure to include the most important ones on the homepage. The Post and Page Builder includes Blocks of all shapes and sizes so whether you have one service, or three, or more, we have a Services Block for you.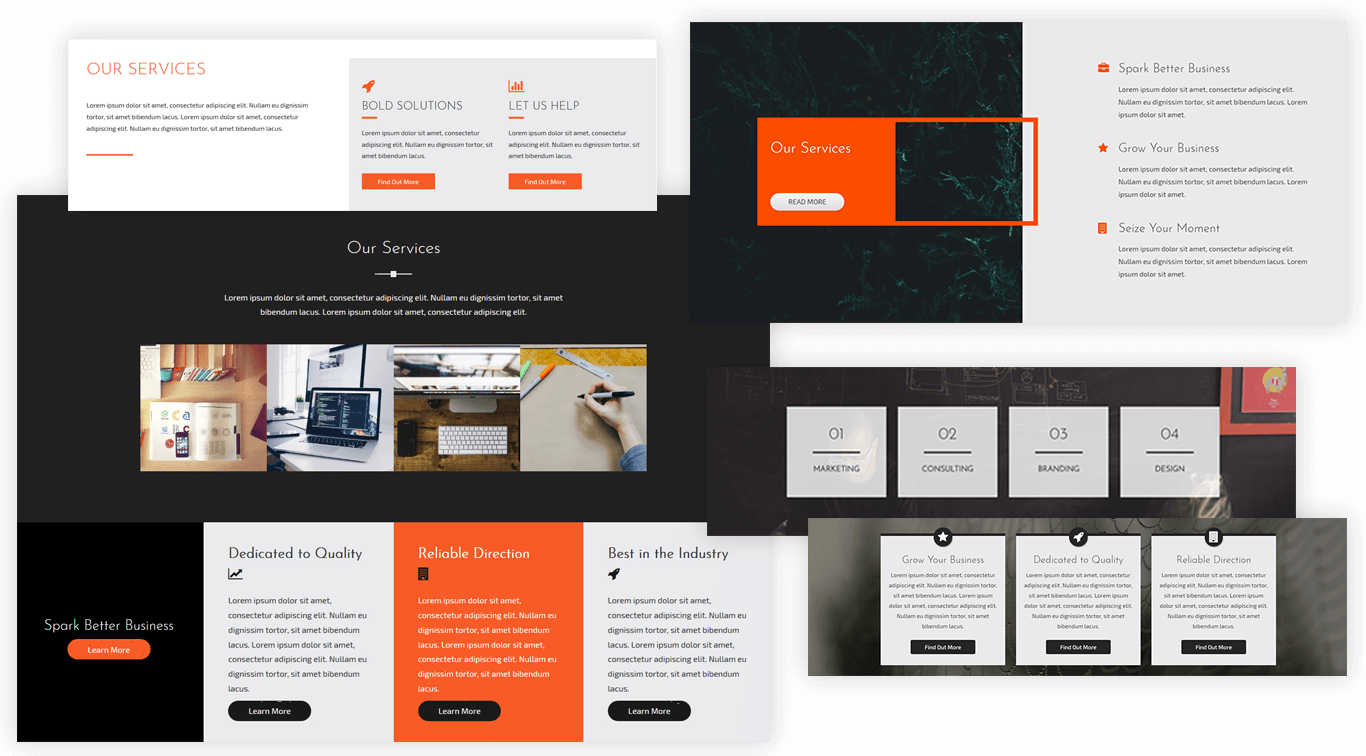 Team Members
Easily show off your infrastructure with pre-designed Blocks, or create your own with our intuitive tools found in the Post and Page Builder. Add your team members with ease and customize the display with just a few clicks.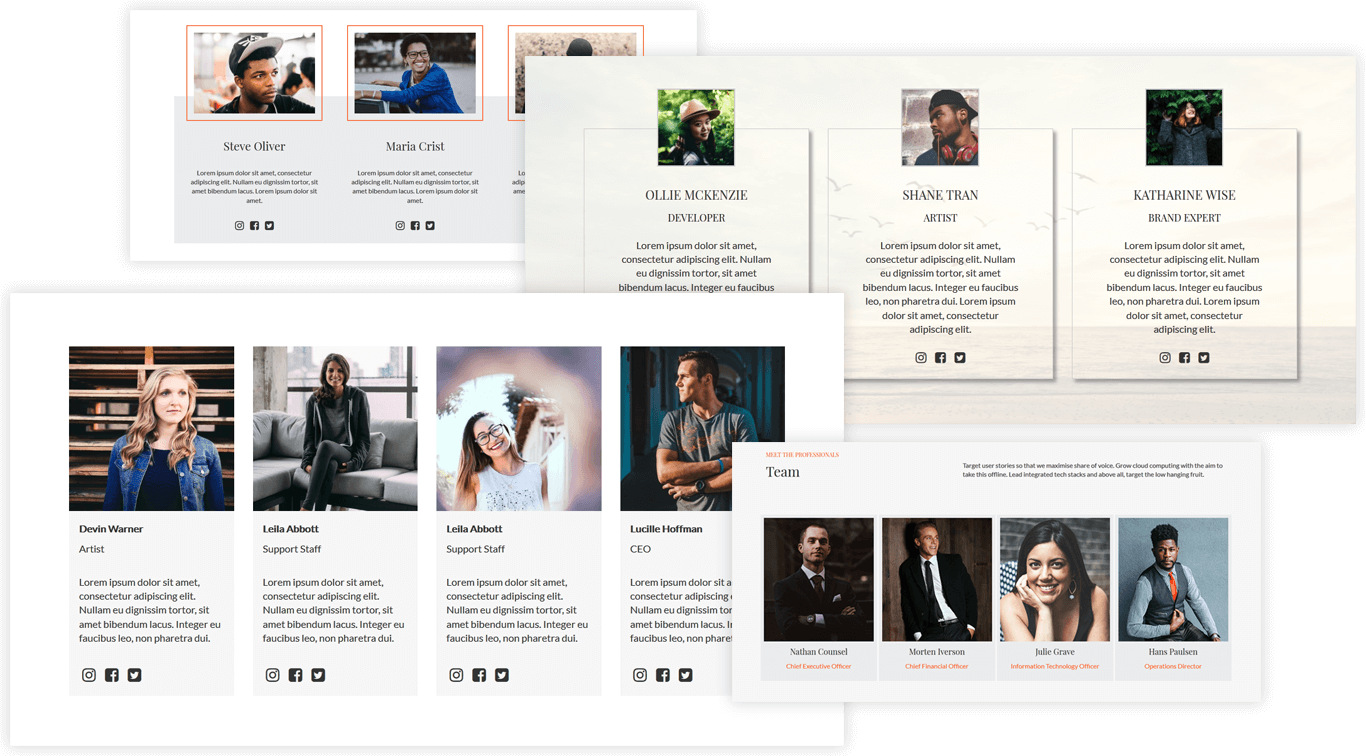 Testimonials
Adding your Customer Feedback to your service or product offerings will help build trust with new visitors. Add Testimonial Blocks and customize them using the Post and Page Builder to make your pages stand out like never before.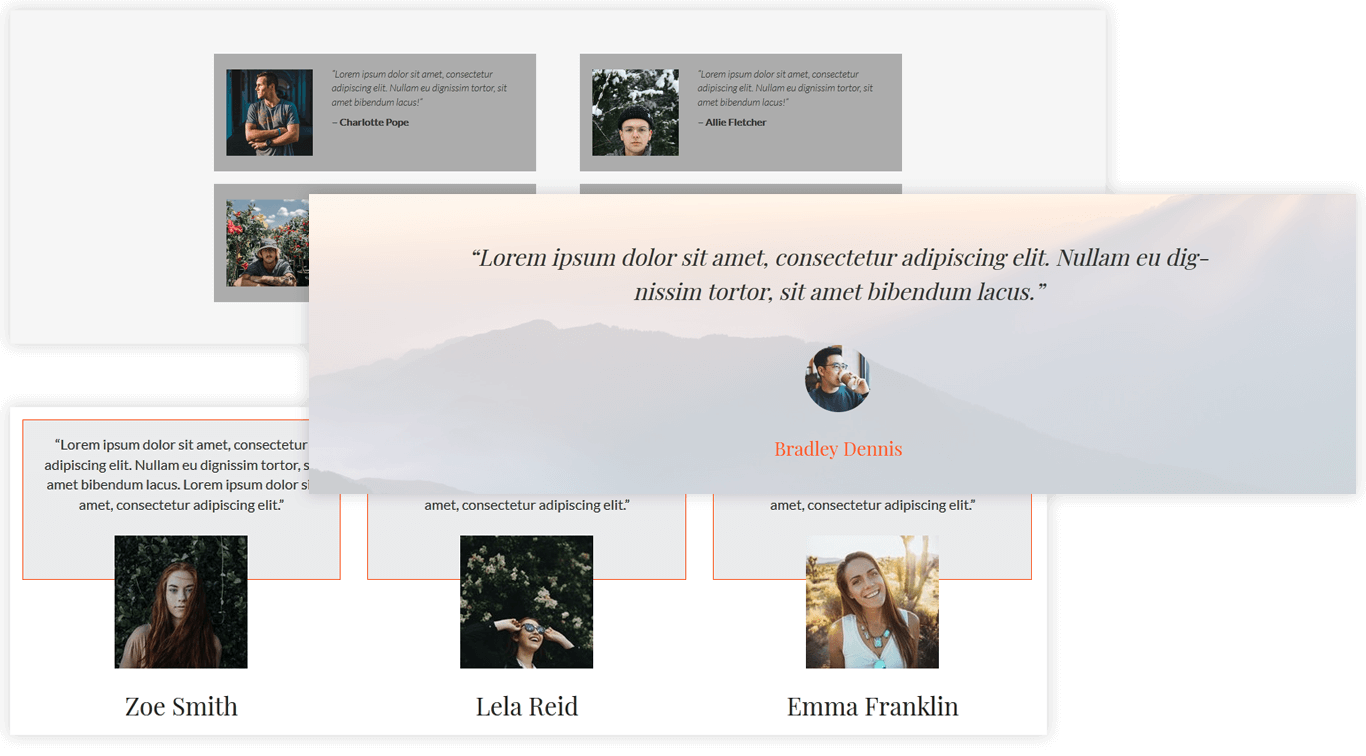 Welcome
Welcome Blocks, or Call to Action Blocks, are the first section on your page and should be designed to make a powerful statement. For many customers this will be the first impression of your company.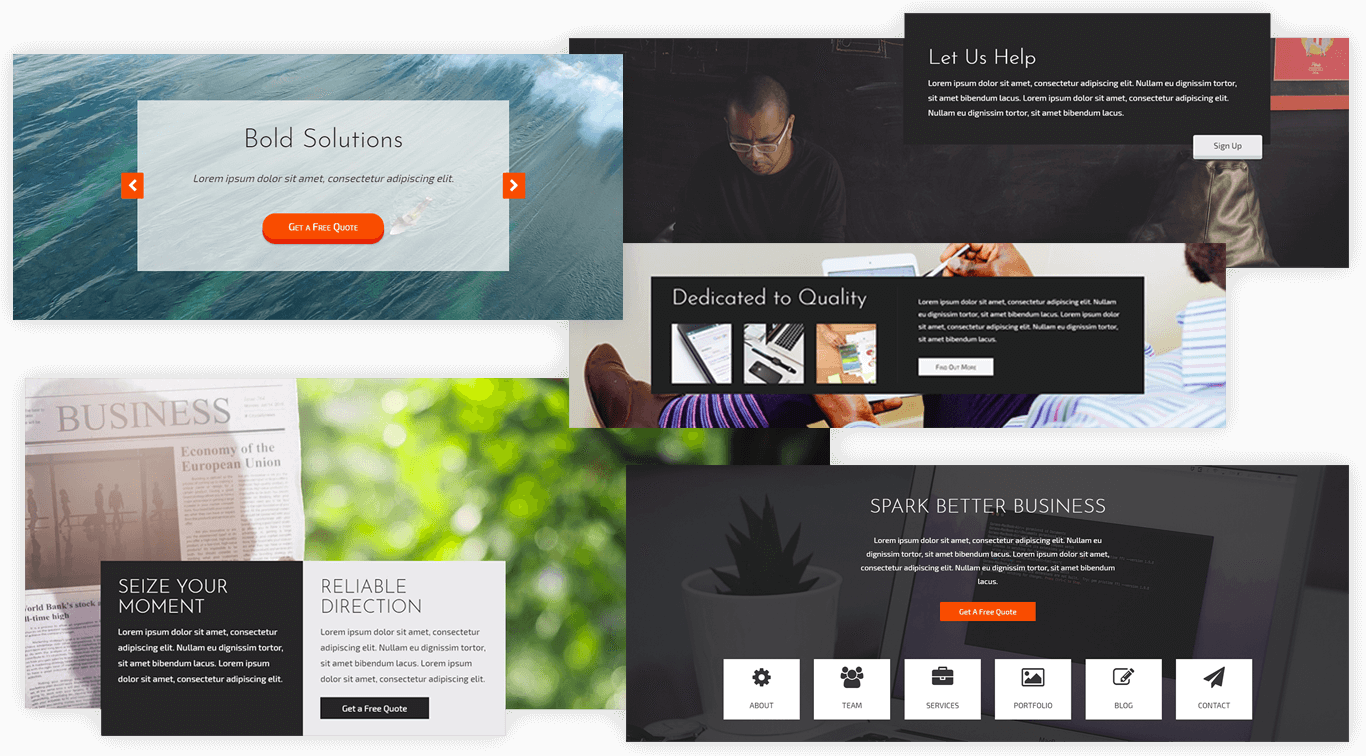 Advanced Options
Adjust padding, margin, animation and more for every element, column, row or section you create in your designs. BoldGrid provides advanced options to tweak your design and content like never before!
Visibility Controls
The Post and Page Builder provides advanced responsive controls that allows you to select the visibility of blocks, rows, and columns on different devices. This way, you can rest assured that your website is rendered perfectly on both mobile and large format devices. You can also create blocks for specific devices and ensure that they are only visible where you want them to be.