THIS IS BoldGrid Crio
BoldGrid Crio is a WordPress supertheme and integrated ecosystem of plugins that allows front-end designers, developers and other web professionals to create without bounds or restrictions.
With intuitive, easy-to-use visual controls on the front-end, and powerful back-end customization options for advanced power users, you can create anything, with your imagination the only limit.
New to web design? Try BoldGrid Premium instead.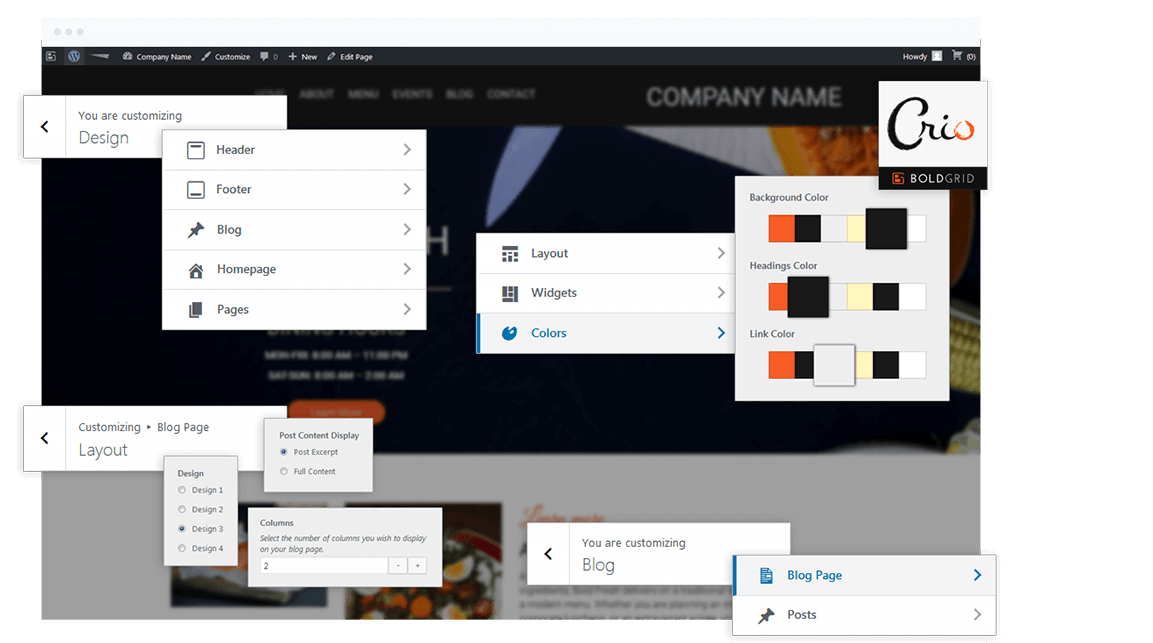 Crio is Portuguese for "I Create"
In Zen, ensō is a circle that is hand-drawn in one or two uninhibited brushstrokes to express a moment when the mind is free to let the body create. No two are ever the same, as each ensō expresses the unique character of its creator, just as your website design is unique to you.
Without Color, the World Lacks Any Depth…
Color Palette Feature
Use the "Suggest Palette" feature to have BoldGrid Crio automatically recommend beautiful color schemes that you can apply to your entire website with a few clicks. Save the palettes you like for later use.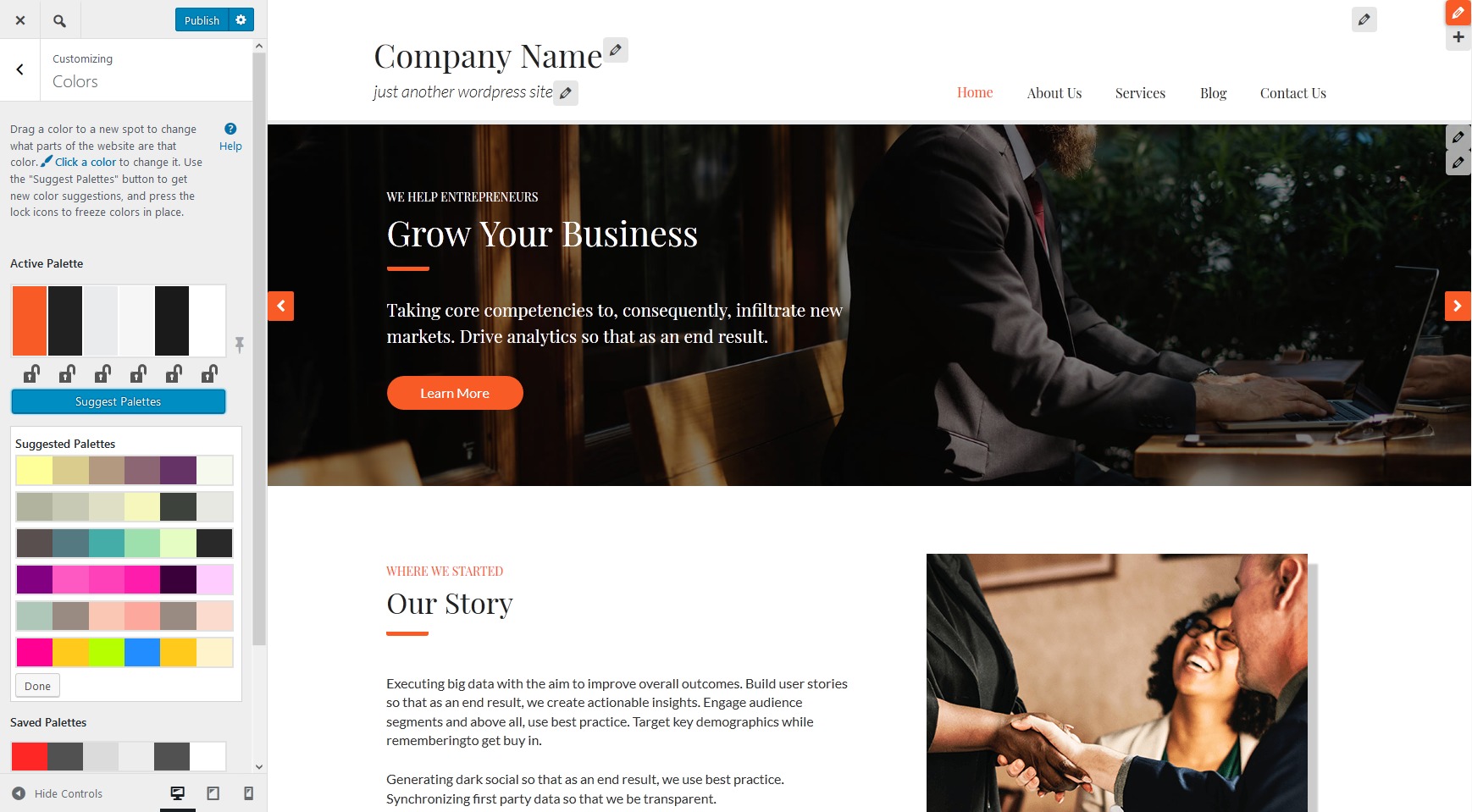 … But Without the Written Word, Half the Story is Untold.
Easy Global Font Controls
Unify fonts and colors across your entire site to ensure your site stays consistent while providing access to global changes when necessary. See your changes live in the Customizer preview area before committing to them.
Add widgets and components directly in the editor.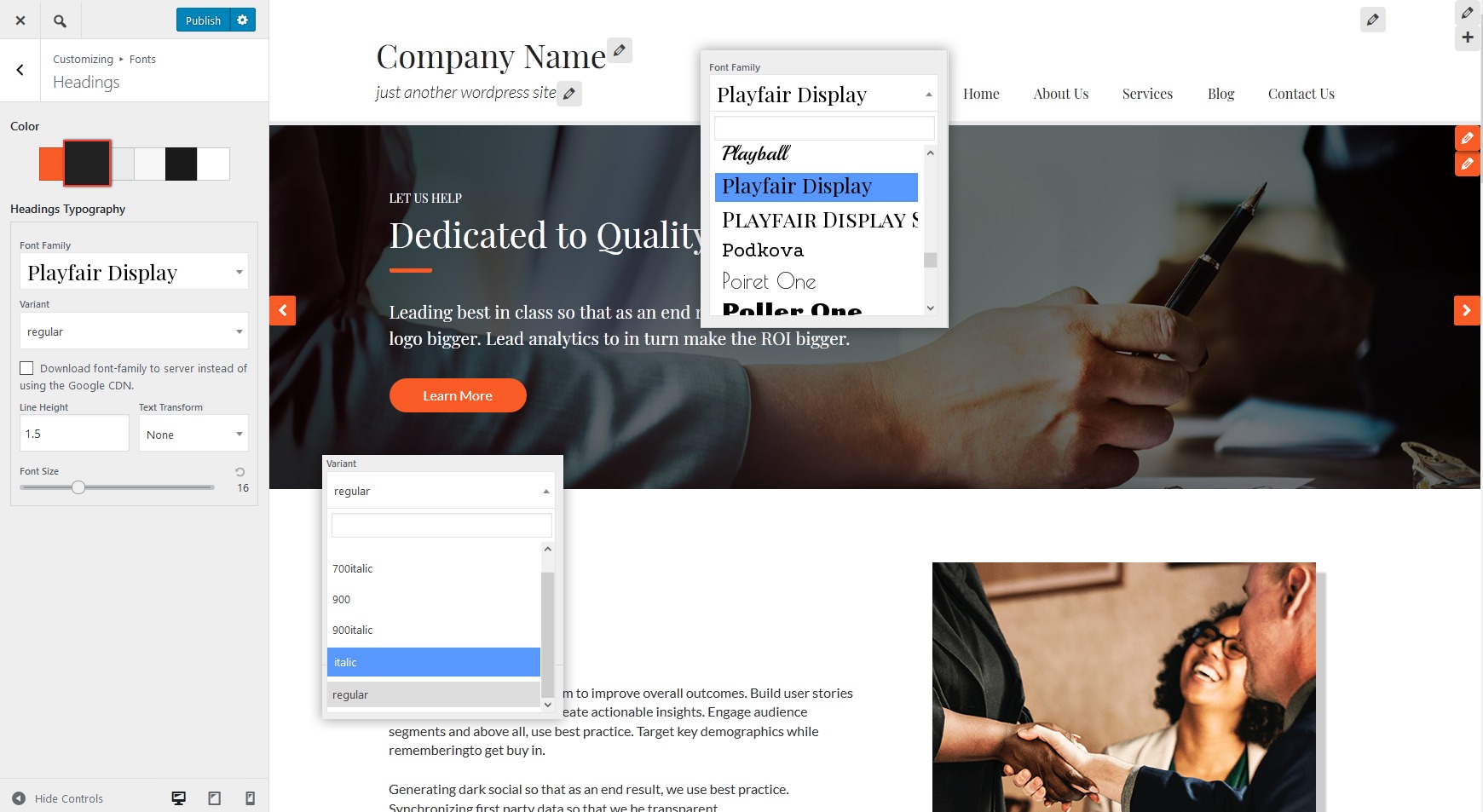 Everything is Designed.
Few Things Are Designed WELL.
Take Risks. Break ALL the Rules. We'll Help.
Completely Customizable Header and Footer Layouts
Easily adjust header and footer backgrounds. Add whatever color you like. Even add video. See how your changes look in the live preview. Lacking inspiration? Use one our included predefined layouts.
Advanced controls available for margin, padding, border, border radius, and box shadows. Headers can be at the top, right, or left. Exact widths can be set for left and right.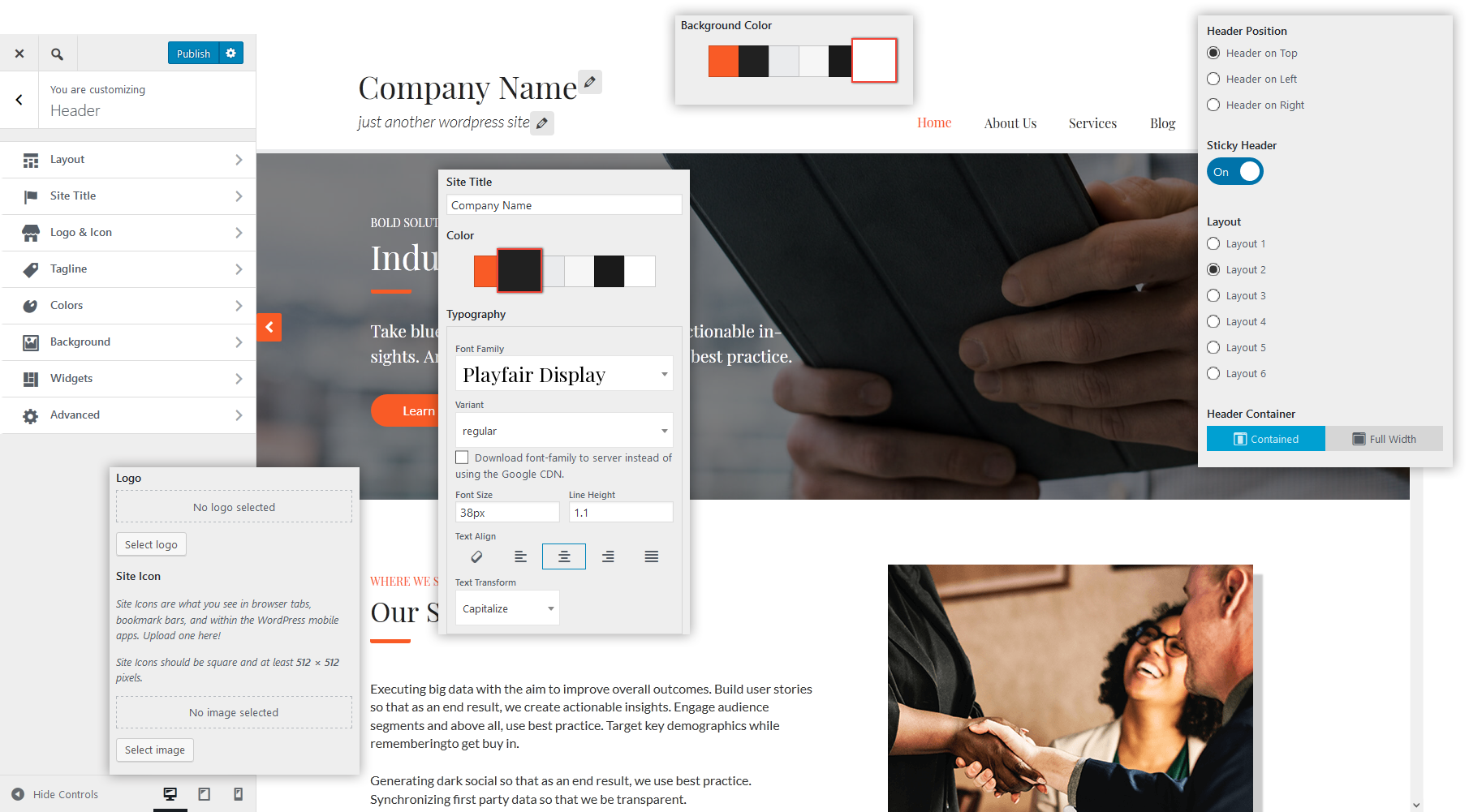 When Your Universe is Made of Stories, Not Atoms
Create Your Own Blog Layout or Use One of Ours
BoldGrid Crio comes equipped with five different blog layouts to choose from. Advanced users can create their own default layouts. Set containers to ensure consistent spacing across the entire site.
Toggle featured images, define the number of columns. Construct single posts the way you want, with container control and post title control.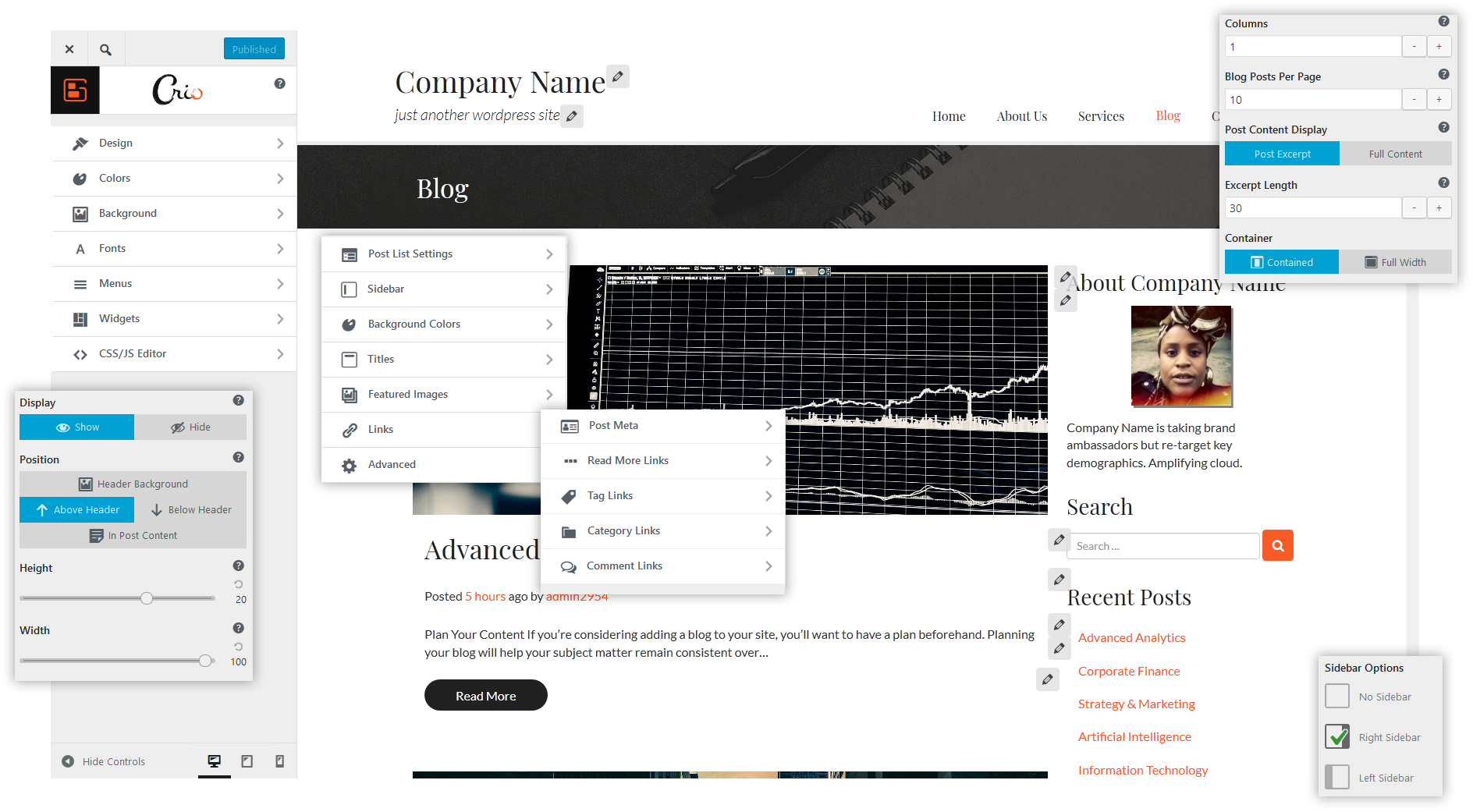 No Walls, Only Bridges
Menu Customization
BoldGrid Crio provides you with powerful controls to customize the look and style your menus. Easily change the background, border, spacing and font. Apply unique styling to menus in different locations. Over 30 mobile menu options available, complete with animations.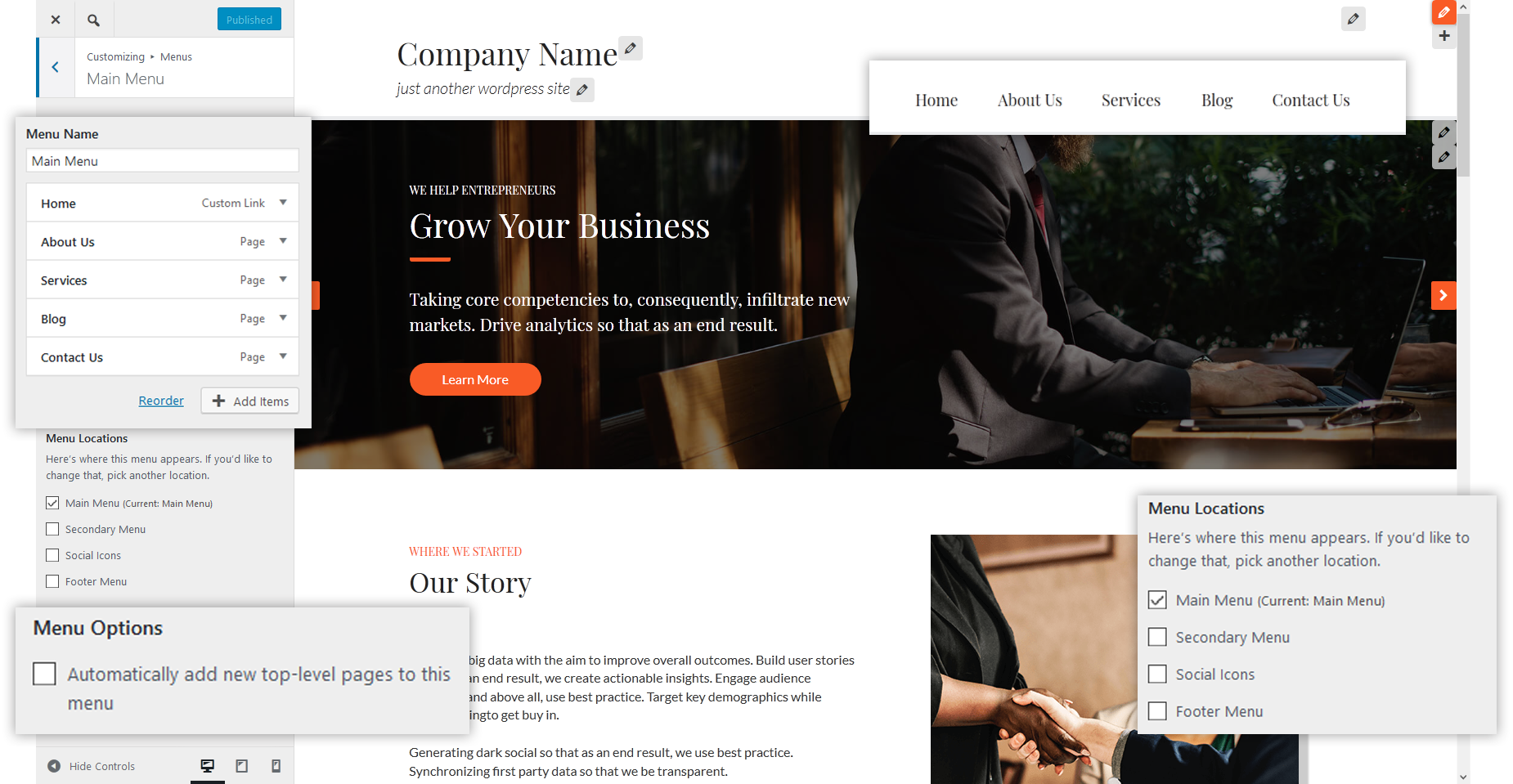 The Creation of Beauty is Art
Use Blocks to Quickly Develop Your Page
Blocks are pre-built page sections pre-populated with content that can be managed visually or with HTML and CSS. Drag and drop new sections of content right onto your pages and resize and edit them in an instant.
BoldGrid Crio automatically generates new blocks as you browse, giving you an unlimited amount of design configurations to work with.