WYSIWYG Editor and Text Editor
The BoldGrid Post and Page Builder will empower you to create rich column and row based layouts with the WordPress front end editor without any coding or programming knowledge. Using a drop-in replacement for the WordPress TinyMCE, Post and Page Builder by BoldGrid includes both Visual Editing and Text Editing modes so you can edit and design the best way for you.
Drag and drop text, rows or columns of content, and more to modify rich layouts with ease
Resize images on the fly when adding or replacing content to maintain your layout without hassle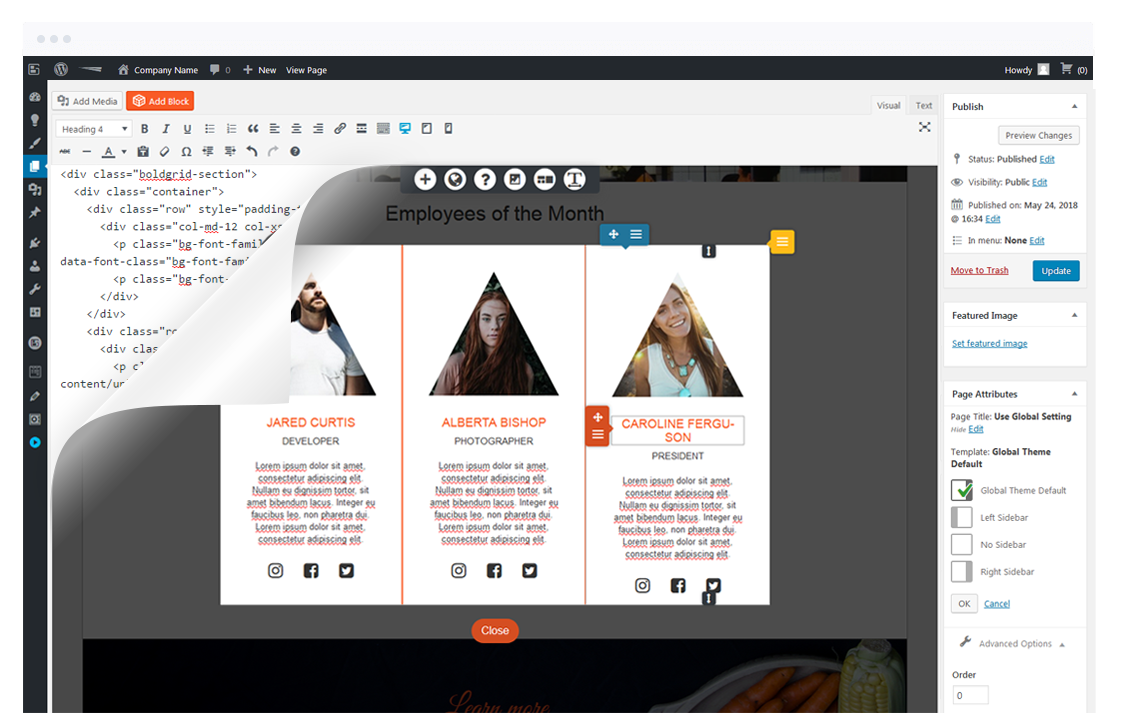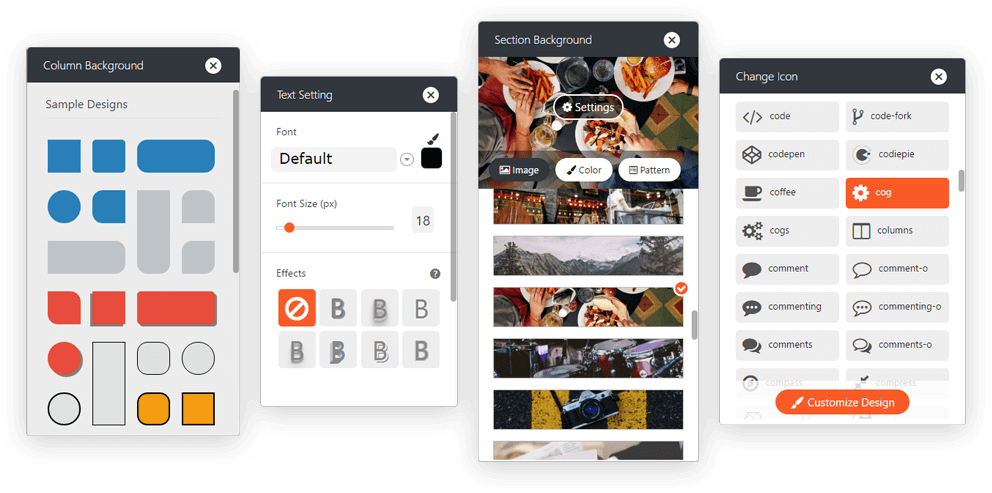 A Post and Page Builder Plugin packed with features
The Post and Page Builder plugin by BoldGrid includes tons of design features all just one click away. Easily try out new icons, section backgrounds, column and row designs, text settings and more. You can even customize our preset icons, images, and backgrounds within the editor to make them your own.
Free wordpress themes and content
When paired with the BoldGrid Inspirations plugin you can instantly swap between hundreds of mobile responsive themes developed for Post and Page Builder by BoldGrid. Use background images, patterns and other included content to help you get a fast start.
Insert Galleries and Forms directly to your pages without the use of shortcode
Select from dozens of preformatted content sections: drag, drop, and edit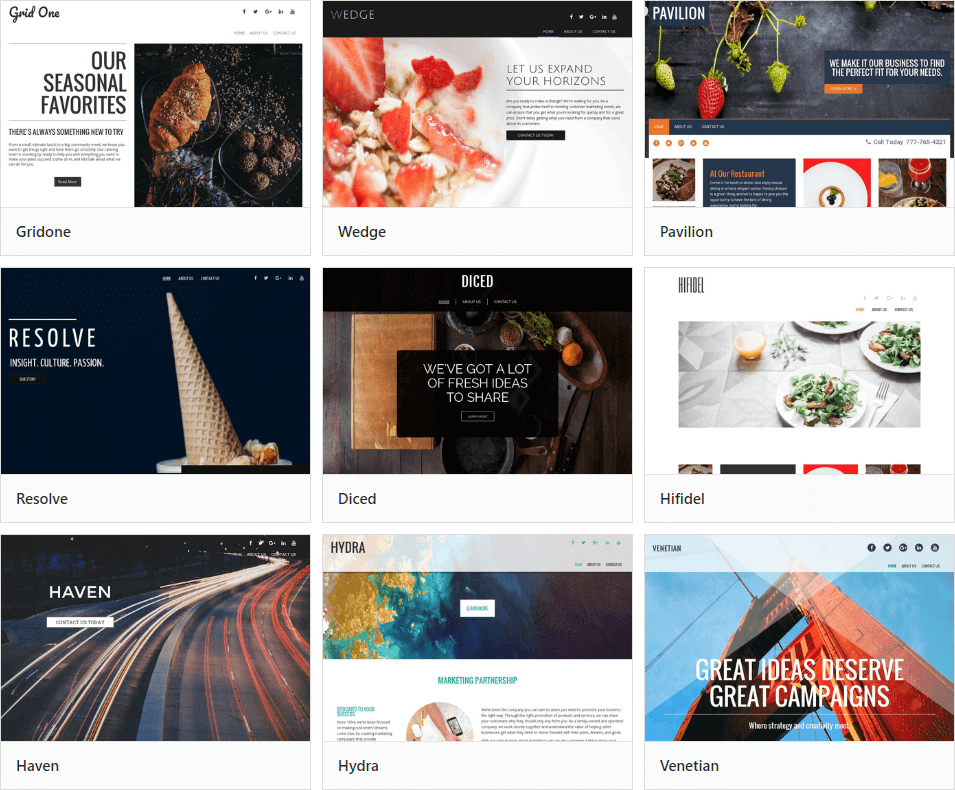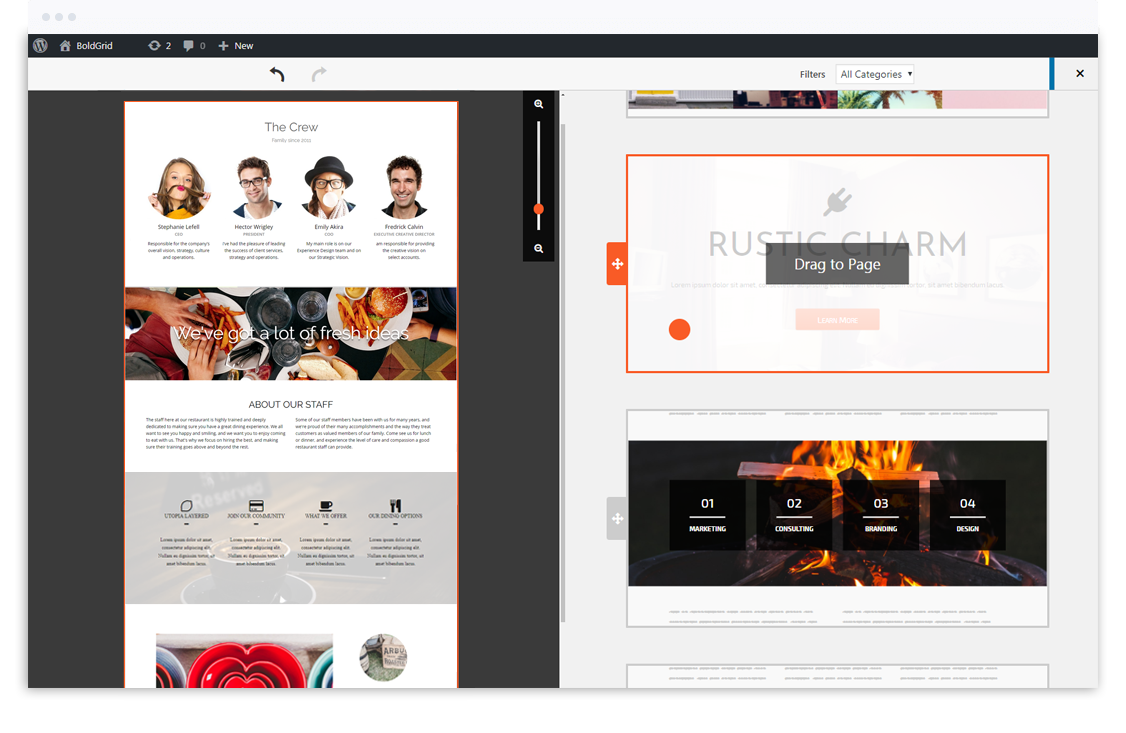 Build Pages Faster with Blocks
Blocks are pre-built page sections consisting of various layouts of rows and columns prepopulated with content that can be managed visually or with HTML and CSS. Blocks come in all shapes and sizes with one primary focus, saving you tons of time. You can drag and drop new sections of content right onto your pages and resize and edit them in an instant.
Responsive design and mobile view editor
BoldGrid Post and Page Builder ensures your sites will be accessible on desktop and mobile devices. BoldGrid themes are automatically responsive. And Mobile Editor view allows you to easily set breakpoints to customize your websites mobile experience.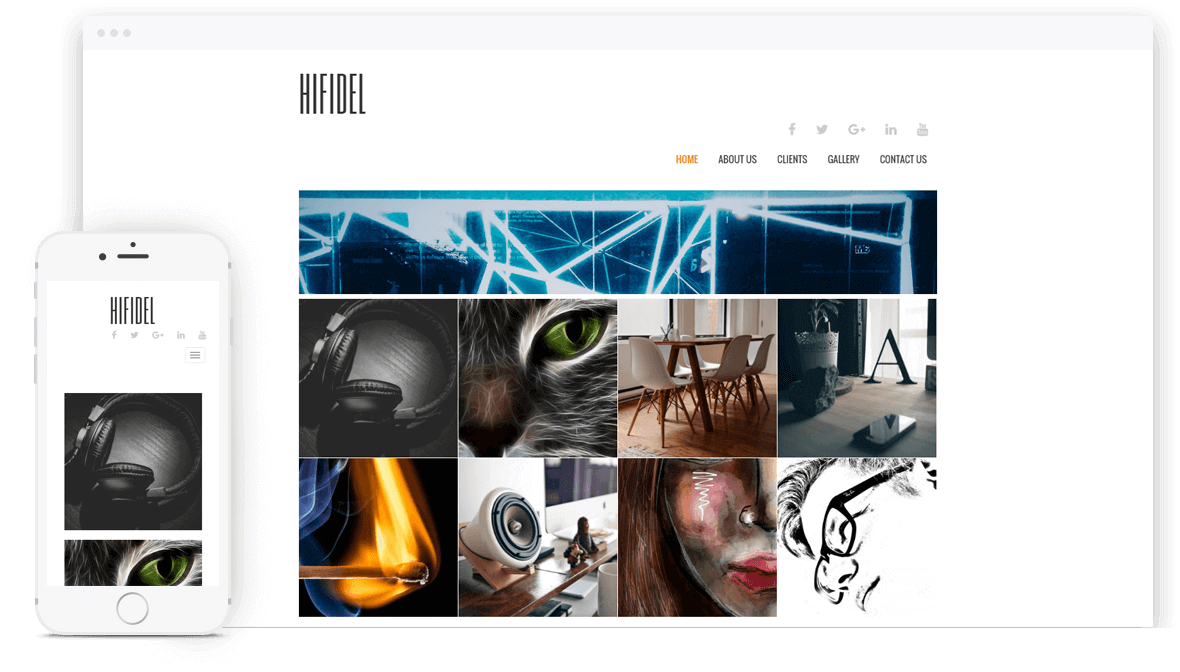 Includes a Premium Connect Key to all BoldGrid plugins. Limited time offer.
Instantly launches WordPress on a virtual cloud instance. No credit card needed.
Download the free BoldGrid plugin from the WordPress repository.
Post and Page Builder features, libraries, and addons…
Image Filters
Google Fonts
Background Images
Background Patterns
Page Gradients
Google Maps
Parallax Effects
Online Knowledge Base
No Shortcodes
Dozens of Predefined Layouts
Image Editor
Free Download
Integrated Image Banks
Font Awesome Icons
Bootstrap Grid
Online and Live Support Available
Our online knowledge base is extensive and constantly growing with new content to support BoldGrid users. Live Support is also available if you host your site with an official BoldGrid hosting partner.