WordPress Themes
Wow Them with Your Design Skills
Use one of our responsive, completely customizable themes as an Inspiration.
"We have to say, of all the builders we have experienced, BoldGrid is the best. It is the easiest for our customers to learn and manage too."
– Cheryl S, Web Agency
Beautiful Designs. Completely Free to Use.
Signup to pick a theme and get started on building your next beautiful website.
A picture is worth…
Beautiful, mobile-friendly designs to inspire you. Templates come with industry-specific images and copy to help you build websites faster.
The possibilities are endless
Own your website template with new features added to the WordPress Customizer including color palettes, side-wide font control, menus and widgets.
Hundreds of design templates at your fingertips. Completely FREE to use.
Theme categories include: Marketing, Consulting, Design, Photography, Restaurant, Fitness, Real Estate, Music and more.
Additional Design Templates
More layouts, more industries!
You will not lack for ideas with our Inspirations Plugin. Over 200 beautiful templates with content and images for specific industries. All layouts work for any industry, idea or business. Use our templates as the starting point to build custom, beautiful, professional websites.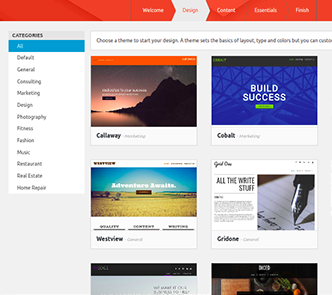 Crio SuperTheme
The latest BoldGrid Theme!
BoldGrid Crio is a WordPress SuperTheme with an advanced Customizer. Additional features include:
Custom Header and Footer Layouts with Multiple Rows
Create Your Own Blog Design
Animated Menu Styles
Global Color Palette
Easy Font Controls