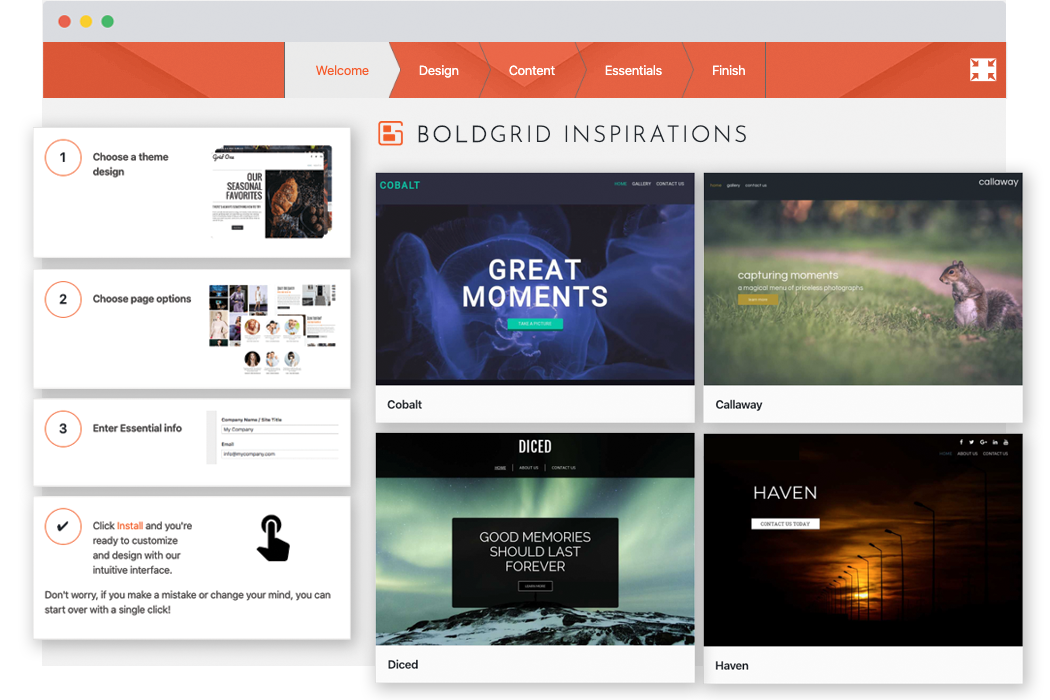 BoldGrid Has the Perfect WordPress Template For Your Website
Inspirations gives you easy access to 200+ customizable WordPress templates separated by industry and interest. Includes a guided setup that pre-populates important site elements, allowing you to build a beautiful website within a single day.
Great Things Are Created Through Inspirations…
After completing our inspirations process, you'll have a complete website with pages, a contact form and blog (if selected), all styled perfectly with your chosen WordPress template. All of our WordPress templates were created to integrate with BoldGrid's suite of plugins, eliminating the need to create a patchwork of plugins that may not work.
Mobile First Design
All of our WordPress templates are responsive, meaning they'll look good regardless of the device your visitor uses. Use the device preview controls to see how the content displays on different devices from within the Customizer.
Integrated Stock Images
Easily find the perfect image with our integrated stock image search functionality.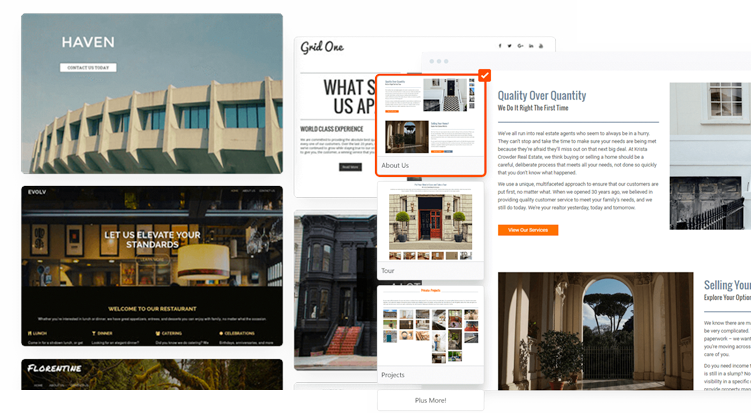 I. Create Your Site Step by Step
With 200+ WordPress templates available separated by industry and interest, we've got the perfect design for you.
After selecting a design, you'll choose a set of pages to fit your needs. Then, Inspirations will automatically add them to your site and pre-populate those pages with starter content for easy editing.
Want to add a blog? Simple enough. Check the "blog" option below the pagesets and Inspirations will install one that perfectly matches your chosen WordPress template.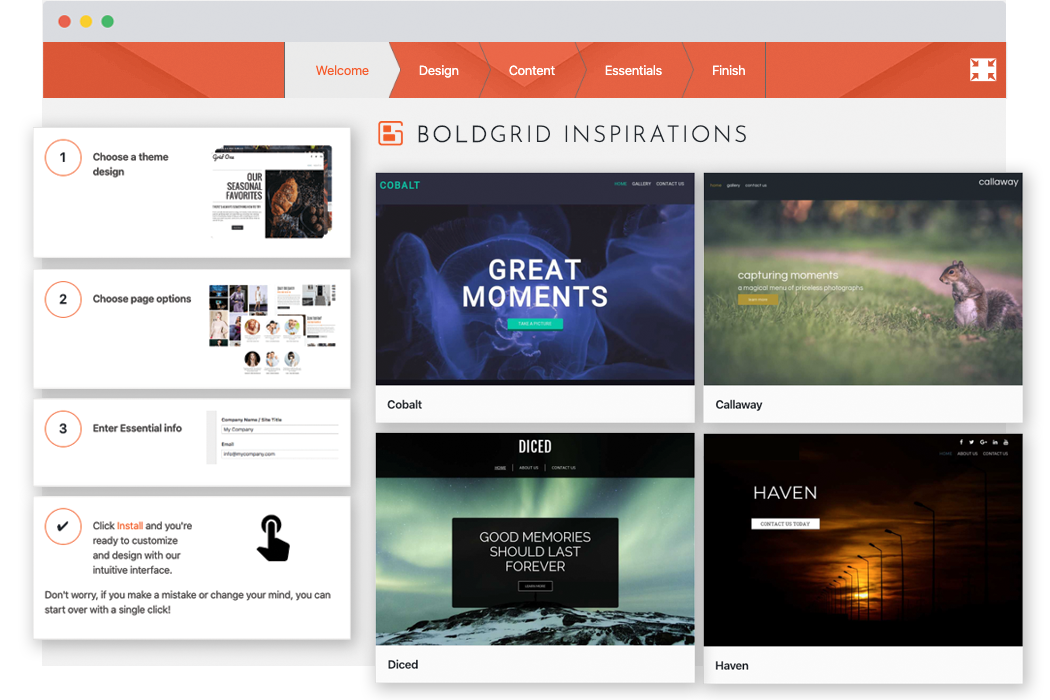 White Labeling
Upgrade to Premium to remove BoldGrid branding in the footer.
Billed annually
II. Customize with the Post and Page Builder
BoldGrid's drag and drop WordPress page builder is an easy-to-use, but powerful WYSIWYG experience. With intuitive and simple controls for those new to web design and advanced customization tools for web professionals, everyone can create beautiful websites.
Build faster with Blocks, professionally designed page sections with text images and other page elements. With blocks from the Post and Page Builder, you can build entire pages in minutes.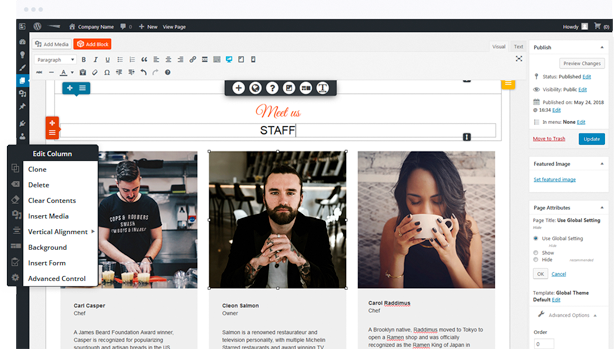 Additional Features with Post and Page Builder Premium
Billed annually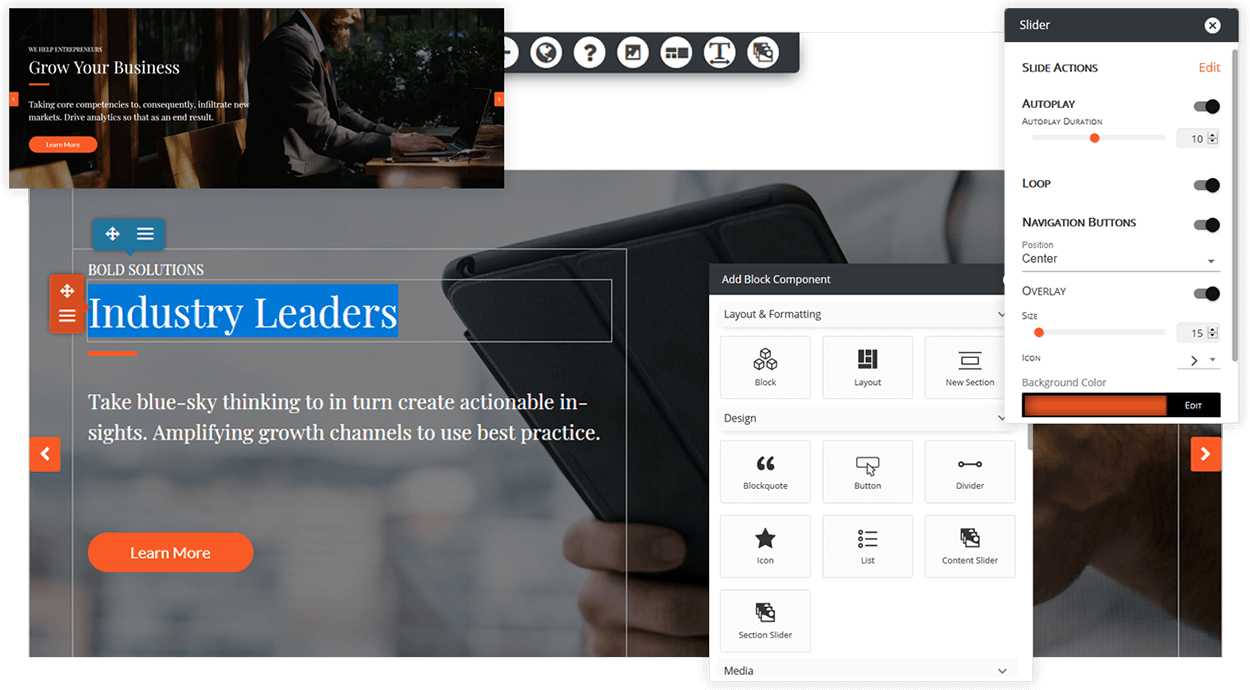 Native Sliders
Slider functionality is built directly into Post and Page Builder Premium. Customize your sliders from within the editor, allowing you to see exactly what it'll look like on the live page.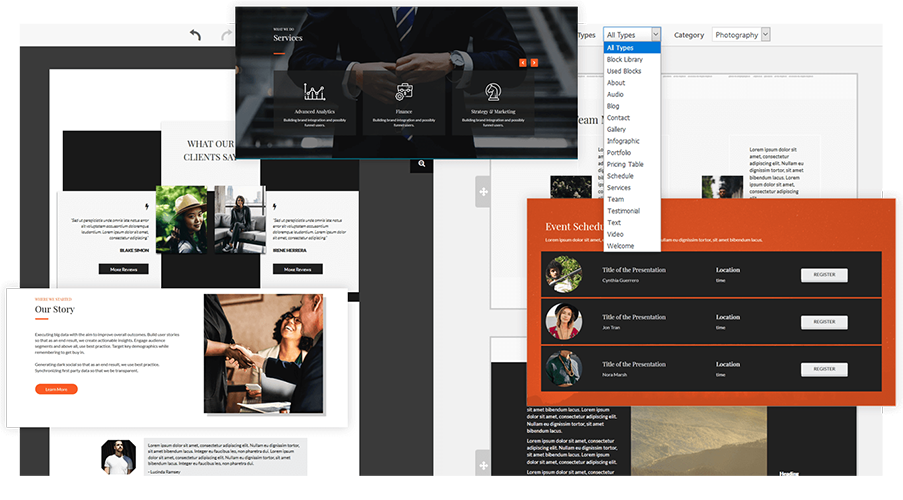 Premium WordPress Blocks
Want more blocks? Premium includes 75 additional blocks available across all categories giving you the absolute best block designs at your fingertips. Scroll uninterrupted thru and endless stream of block options.
III. Optimize Your Site for Search
Use our included WordPress SEO plugin plugin to create search engine optimized content the first time.
BoldGrid Easy SEO has a user friendly interface without complicated settings like most SEO plugins. Set your target keyword or phrase and BoldGrid Easy SEO analyzes your page content in real-time and makes recommendations.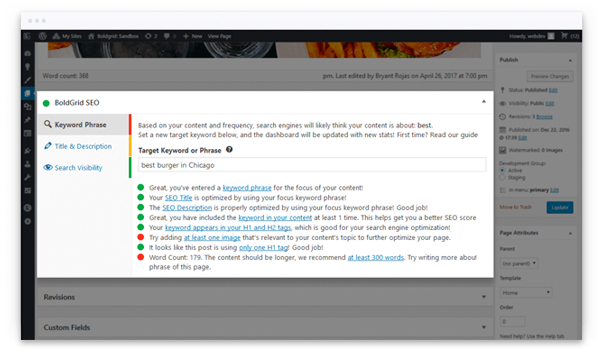 Russ S
Awesome designs and customizability. Just love it and will definitely use and recommend it to everyone else.
Brittany C
This tool makes my life a thousand times easier! I can simply drag, drop and move on to other more important things.
Jaime G
With BoldGrid I was able to help this charity go from an outdated Sharepoint website to a responsive BoldGrid website…in two days…
IV. Create a Backup of Your Site
You're looking for a tool to protect your site. We can help.
Total Upkeep, our WordPress backup plugin comes with automated remote backups, tools to restore your site even if your WordPress installation is corrupt, the ability to automatically rollback failed updates and more.
You can also set up automatic plugin or theme updates that will roll back in case of problems.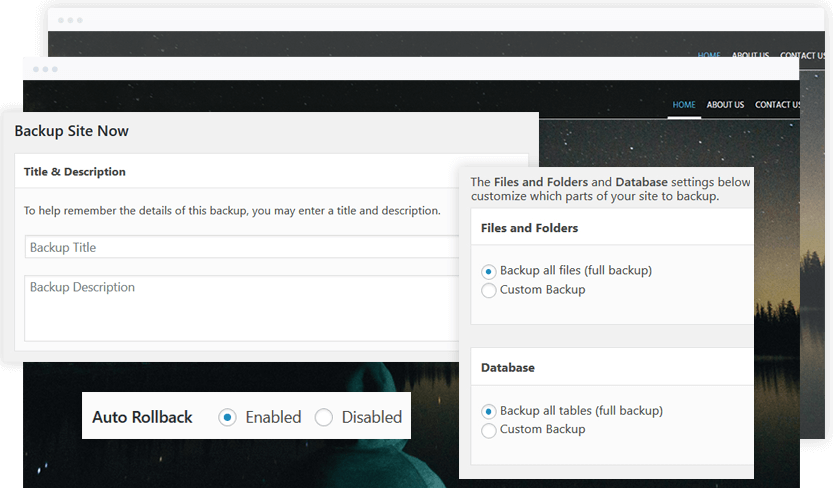 Additional Features with Total Upkeep Premium
Billed annually
Remote Storage
There's no point in making an archive of your data if you're not going to keep it safe. With Total Upkeep Premium, you can automatically store archives on Amazon S3 and Google Drive, ensuring that you have multiple, clean backups.
Individual File Restorations
As a website owner, at some point, you WILL accidentally change a file that breaks your website. BoldGrid Premium allows you to browse past backup archives and choose individual files to restore.
Update History
When websites break sometimes it's difficult to quickly figure out what went wrong (or who broke it). Total Upkeep Premium keeps a log of all plugin installations, software updates, and other significant actions, including who did what and when.
V. Add More Features
During the Inspirations process, you have the ability to add additional plugins from the BoldGrid ecosystem, all tested to ensure compatibility for seamless website creation and maintenance.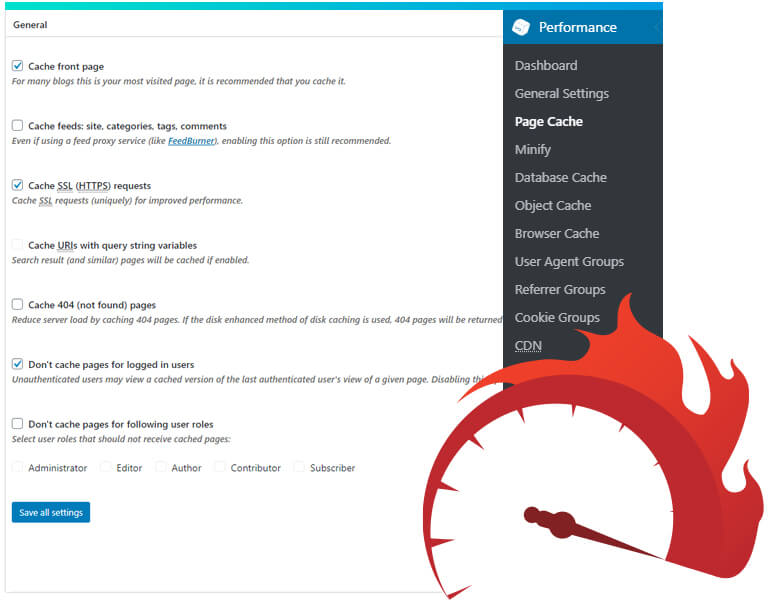 W3 Total Cache
W3 Total Cache speeds up your WordPress website by reducing its download time, which makes your page load extremely fast. Faster website = better search rankings, more visitors, increased revenue and more.
W3 Total Cache Pro not included with Premium Key. Click here to learn more.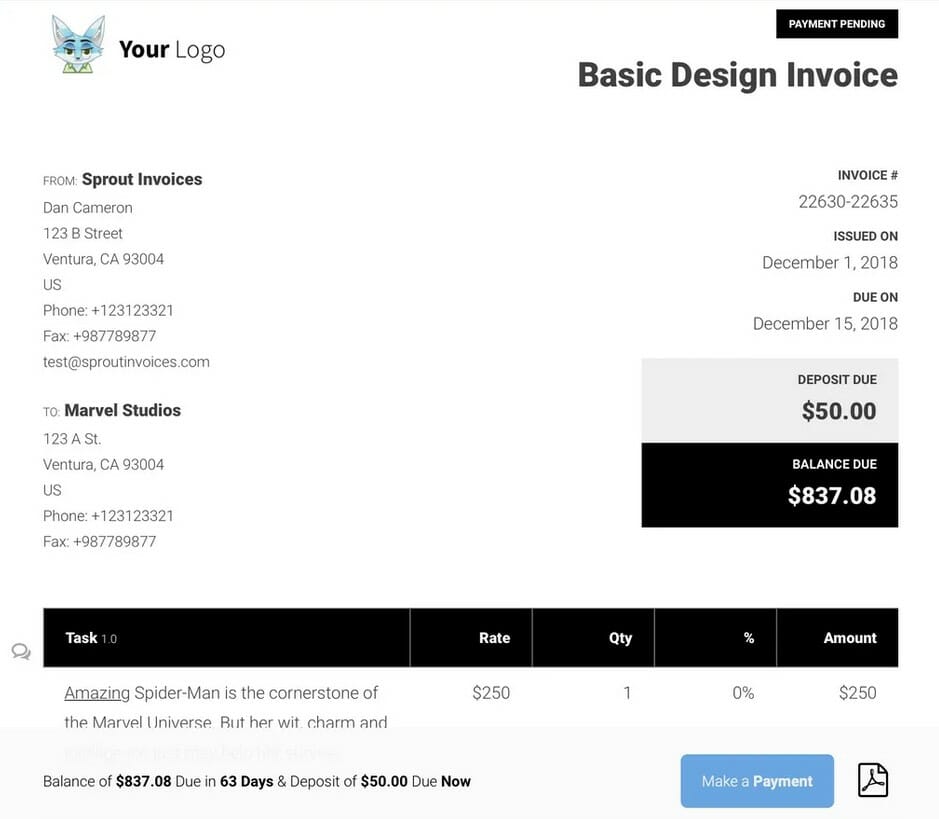 Sprout Invoices
Take control of your invoicing! Get fully customizable invoices and estimates, with no limits, using features you can't get anywhere else with Sprout Invoices.
Time to Get Started!
With BoldGrid Inspirations, you will not only find your perfect WordPress template, you will find everything you need to grow and manage your website effectively.
Try a WordPress Template for Free
Get BoldGrid Premium
Billed annually