Managed WordPress Hosting
What is Managed WordPress Hosting?
Managed WordPress Hosting is a premium service where the web hosting provider will perform many security and maintenance tasks you would otherwise have to handle yourself.
If you want your WordPress website to be the fastest, most secure site it can be, Managed WordPress Hosting is the easy choice.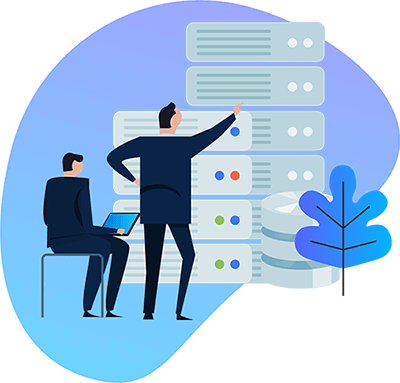 Compare Managed Hosting Providers
Are you looking for the best Managed Hosting for your website? It's important to choose a provider you can trust, as Managed Hosting allows the hosting provider to manage some of the technical details of your site on your behalf.
DreamHost offers 3 Managed WordPress Hosting plans for websites with 100k to 1M+ monthly visitors. Each plan includes a free domain with domain privacy and an SSL certificate. Additional features also include:
Build-in Caching
1-Click Staging Environment
Daily Backups
24/7 Support
Free WordPress Migration
SSH Access
WP-CLI

InMotion Hosting offers 4 Managed WordPress Hosting plans. Each plan includes a free domain with SSL certificate and a free CDN. Additional features also include:
Advanced Server Caching
24/7/365 U.S. Based Support
PHP 7 Support
Brotli Compression
Free Scalable SSD Storage
NGINX
SSH Access
WP-CLI
What is WordPress Hosting?
Traditional hosting uses web servers that can run any CMS, like WordPress, Drupal, or Magento, and doesn't optimize for any specific one. These hosting environments leave it up to you to optimize your WordPress site for things like security and speed. Unfortunately on traditional shared hosting servers, sometimes there isn't anything you can do to achieve the results you want, as there may be too many other users taking up the server resources you need, or due to limitations of the server itself.
WordPress hosting providers invested time and resources into creating servers specifically configured for the WordPress CMS, to make your site faster and more secure than traditional hosting servers.
Managed WordPress Hosting Features
Managed WordPress is a premium service where the web hosting provider will handle many tasks the website owner would otherwise have to, such as:
WordPress Updates
One feature you may find with a managed WordPress account is update management. WordPress Core strongly recommends keeping your version of the software up to date.
Like many modern software packages, WordPress is updated regularly to address new security issues that may arise. Improving software security is always an ongoing concern, and to that end you should always keep up to date with the latest version of WordPress. Older versions of WordPress are not maintained with security updates.
It's important to keep all themes and plugins in your WordPress dashboard up to date, whether it is active or not. Updates will come out as needed for security patches, bug fixes, and new features. In addition, the WordPress core software has 3-4 major releases a year, with additional minor releases in-between. Leaving your WordPress website out of date can lead to website hacks, such as your website being taken down or customer information stolen.
If you do not feel comfortable performing these updates yourself, Managed Hosting is a good choice.
Backups
Most Managed WordPress accounts provide daily backups, in case anything ever goes wrong. Backups are important as website crashes and data loss can happen unexpectedly, so having a current backup is crucial to get your site back up and running as quickly as possible.
If you don't want to manage backups yourself using a WordPress backup plugin, then Managed Hosting will help. Letting your hosting provider handle your backups means less technical work for you.
Improved Website Load Times
Custom server configurations means your WordPress website will run faster than it would on non-WordPress optimized servers. WordPress Hosting servers are built and fine-tuned specifically for the software and coding languages WordPress uses.
Many Managed WordPress servers use Solid State Drives (SSD) which perform significantly faster than standard drives. The use of a Content Delivery Network (CDN) means all visitors will see your content as fast as possible, regardless of geographical location. For example, visitors from the UK and the US would experience very different load times unless a CDN is used, as the actual files for your website only reside in a single physical location.
Increased Website Security
Many Managed WordPress hosts add an additional security layer on the server itself, to actively prevent hackers or malware from even reaching your site. Since WordPress Hosting servers are built to run WordPress and only WordPress, known vulnerabilities and other security measures can be addressed across the entire server at once. You can also look for features such as brute force defense, DDos protection, additional firewalls, and Kernal Care to provide live security updates.
Additional Development Tools
Keep in mind extra features like these will vary depending on the specific hosting provider, but these are some examples you can look for:
Staging area
SSH access
WP-CLI
Premium Support with WordPress Experts
Managed Hosting support agents work with WordPress every day and their advanced knowledge will help you when you need it.
Cons of Managed Hosting
Plugin Restrictions
You may be prevented from adding specific plugins to your website, such as certain caching plugins, if they are found to conflict with the hosting environment. Most Managed WordPress Hosting environments add server-level caching, eliminating the need for an additional caching plugin. Server level caching usually produces much faster load times than individual caching plugins.
Price
Managed Hosting is significantly more expensive than standard Shared Hosting. The abundance of features and support included in Managed WordPress Hosting justifies the price tag, and is likely cheaper than hiring a staff member to manage your website.
Should I Use Managed Hosting?
New or Personal Sites
Managed hosting isn't for everyone. If you have a personal site or are new to the web, we recommend starting with Standard Hosting. Most times it isn't worth the increased cost when you are first launching your website. Depending on the amount of traffic you receive, you may never outgrow Shared Hosting, or maybe VPS Hosting makes more sense. Managed WordPress Hosting is a premium service, and not required to run a WordPress website.
Small to Medium-sized Business or High Traffic Sites
If you run a small to medium-sized business or have a high-traffic website, then you will want to consider if Managed WordPress Hosting is right for you. Using Managed Hosting could save time and money hiring and training staff to manage all aspects of your website. It will also give you peace of mind that your website is safe and secure, and should anything go wrong you have knowledgeable professionals waiting to help.