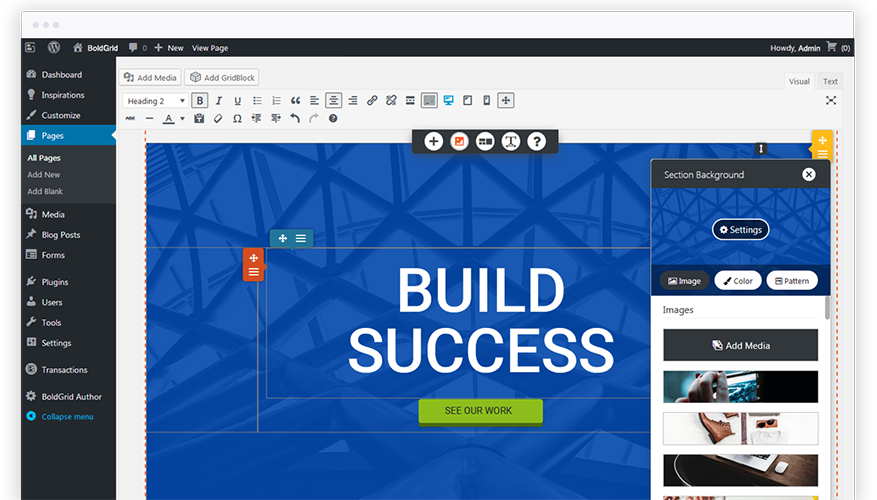 WordPress Design and Development Tools for Freelancers
They say "time is money." This is exceptionally true when you're a one person operation. BoldGrid simplifies your workflow without sacrificing quality, allowing you to get more done in less time.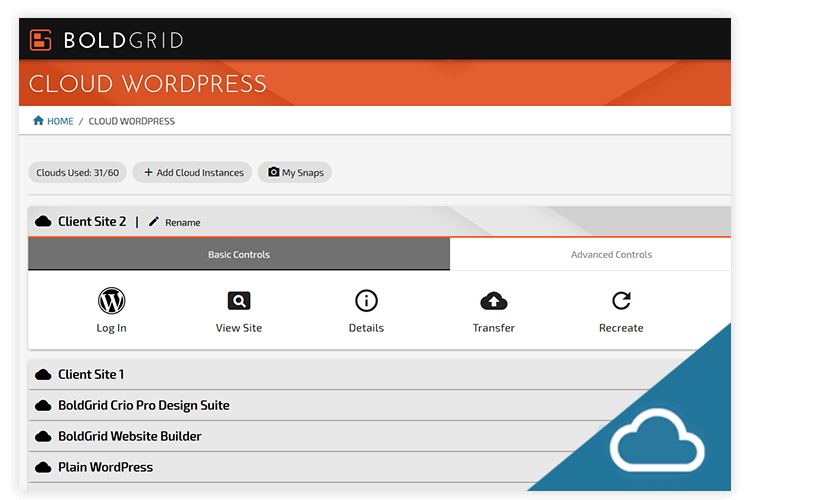 I. Launch WordPress Demos in the Cloud
Cloud WordPress allows you to deploy full-featured WordPress installations in the cloud with just a few clicks. Each installation comes with a unique link that you can send to clients for approval.
II. Select Your Perfect Theme
Once you're in your Cloud WordPress installation, you can use Inspirations to quickly find the perfect theme. Inspirations gives you access to 200+ customizable website templates, categorized by industry and interest, and a guided setup to help pre-populate important site elements. Get an entire website designed in a day, or use as a starting ground to spark your creativity.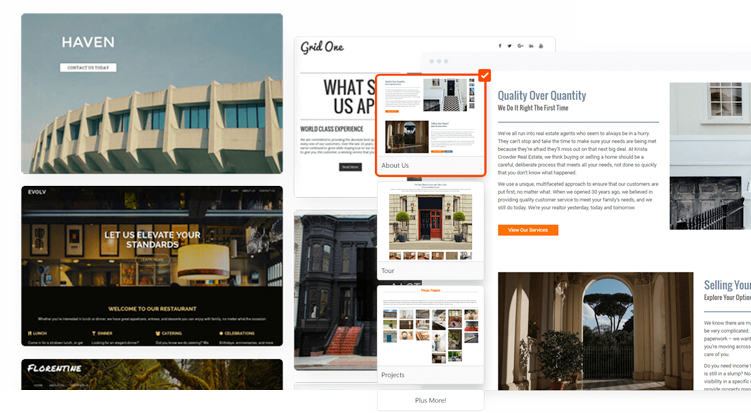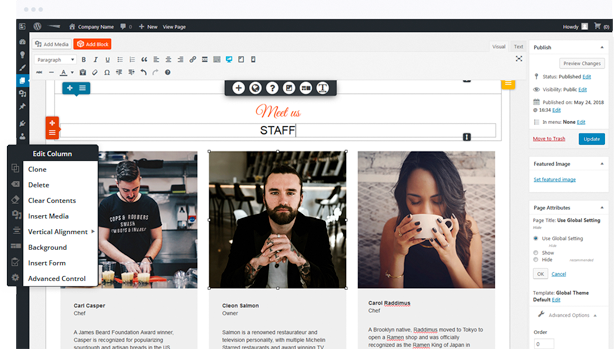 III. Use Our Drag-and-Drop Editor to Quickly Build
Once you've chosen a suitable template with Inspirations, use the Post and Page Builder, our drag-and-drop editor that allows you to build visually without shortcodes or coding to customize it. Builder allows you to create lightning-fast with blocks, automatically generated page sections pre-populated with content that fits your design perfectly.
"Awesome designs and customizability. Just love it and will definitely use and recommend it to everyone else."
Russ S., BoldGrid User
IV. Backup and Easily Migrate Your Client's Site to a Live Host
Once your client's site is complete, you can use Total Upkeep, our easy-to-use automated backup, fault protection and migration solution to migrate your client's website to a live host.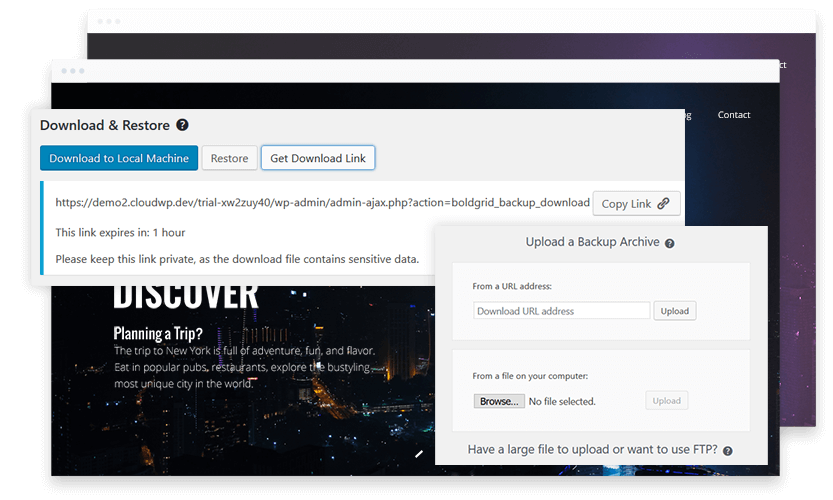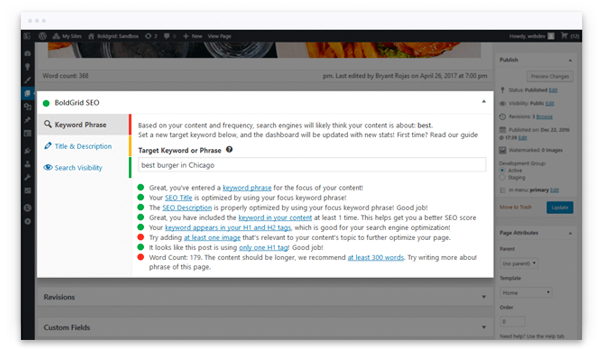 V. Optimize Your Client's Site for Search
Now that your client's site is live, optimize it for SEO using BoldGrid SEO for free, or as an upsell. BoldGrid SEO analyzes your content in real-time and advises you on important SEO factors, ensuring your website ranks highly in the search engine results.