Create Without Limitations
Now that you've seen the raw power of Crio, gain greater control over your website by upgrading to Pro.
Crio Pro includes Custom Page Headers and Footers, Mega Menus, White Labeling, Sticky Header, additional Blog Customization and more.
Billed annually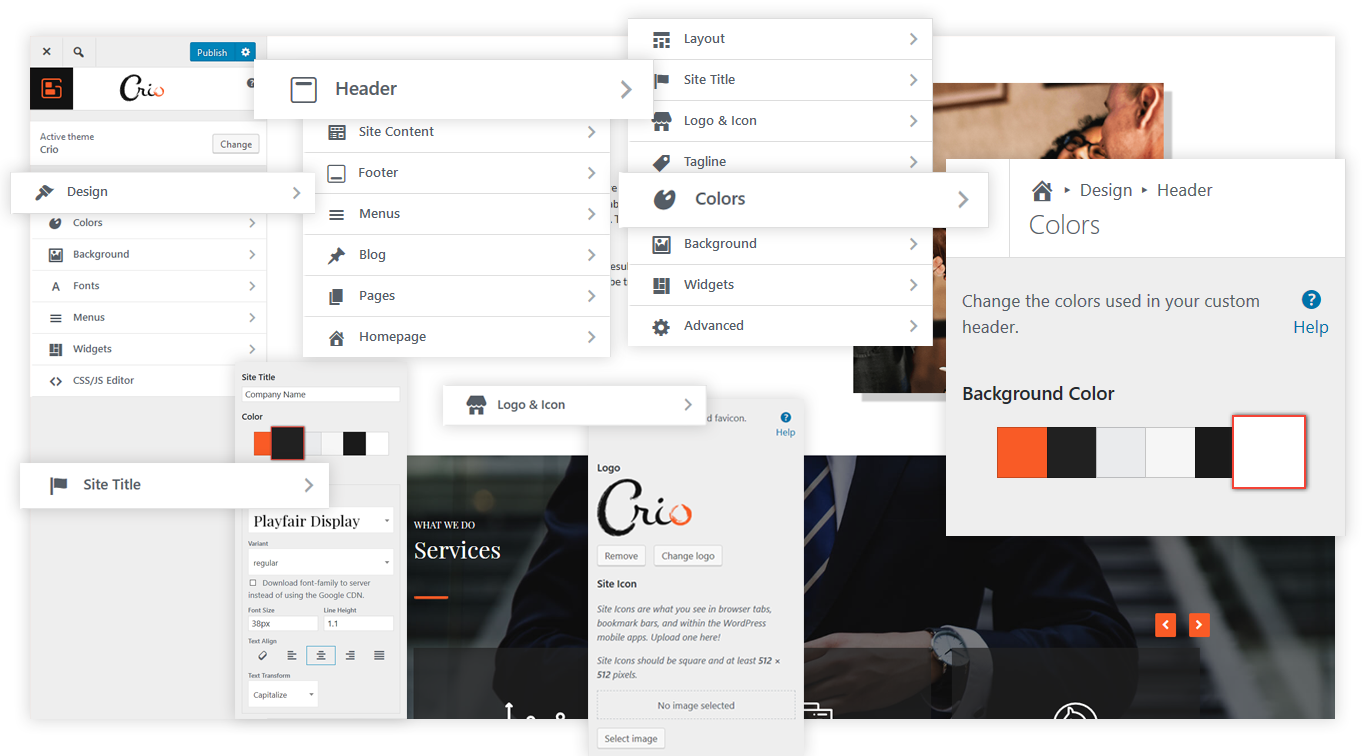 Custom Page Headers and Footers
Crio Pro includes the ability to create custom Page Headers and Footers. With this feature, you are no longer limited to a single header across your entire site. You can also create more complex Footers than what is possible with Customizer controls.
Using the drag and drop functionality of the Post and Page Builder, Crio Pro allows you to create as many Page Headers as needed, and assign them to different areas of your site. Do you want a large cover image with a call to action on your home page, but have a more streamlined header for your blog pages and posts? With Crio Pro, now you can!
You can use any standard Post and Page Builder component, plus several new ones specifically for custom Page Headers and Footers:
Site Title
Site Tagline
Site Logo
Page Title
Menus
Sticky Header
Help ensure visitors can always find what they need by making the header fixed at the top of the screen. Crio Pro's sticky header can have a completely different design than the standard header. You can even create a menu specifically to only display on the sticky header.
White Labeling
Are you an agency looking to use BoldGrid? Crio Pro can remove the default BoldGrid attribution for a truly white labeled product.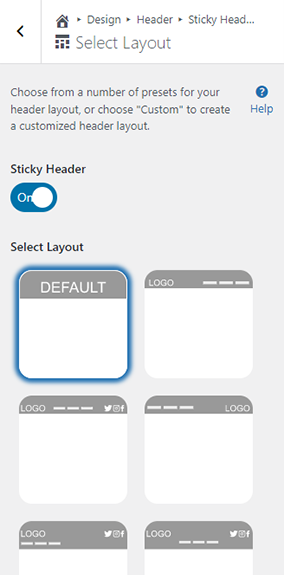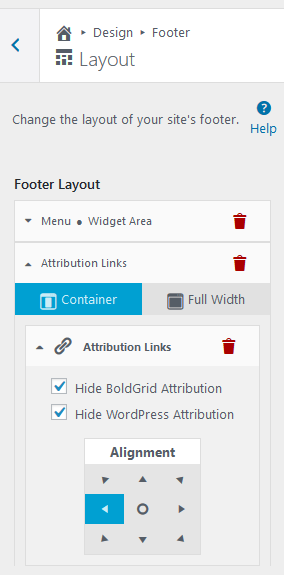 More Menu Designs
Mega Menus
Create Mega Menu style dropdowns using the drag and drop functionality of the Post and Page Builder. Assign your Mega Menu item to any navigation menu.
Menu Hover Styles
Double the amount of menu hover styles to choose from! Crio Pro has 16 more options across all 4 categories. Now that you have a Sticky Header menu to style, these additional choices will come in handy.
Mobile Menu Designs
Crio Pro has almost four times more hamburger menu choices, including arrow designs.
More Post Controls
Post Title
Crio Pro provides a control to hide post titles globally with a single click. Want to show the title on a single post? No problem! Each post is able to override the global Customizer setting from the editor.
Post Meta
The post's date and author can also be hidden from the Customizer. Or, if you want the Post Meta to show, Crio Pro can change the position, date format, link colors and more!
Lazy Loading
Your Blog page can lazy load a specified number of posts at a time, providing seamless browsing.
Upgrade Today and Design Without Limits with Crio Pro.
Billed annually

Premium users can get support by submitting a ticket here. Or, join the conversation in our official user forum.