Create Your WordPress Image Gallery in Seconds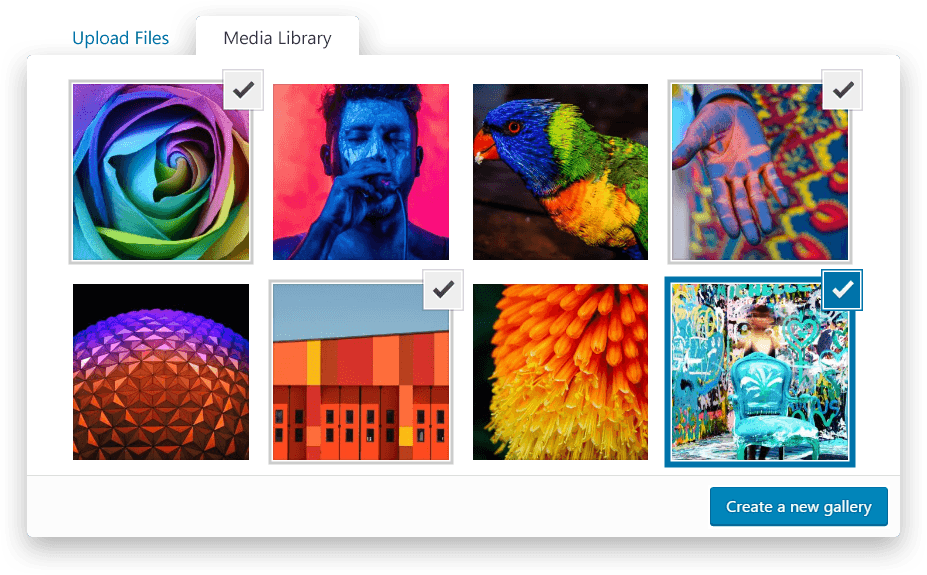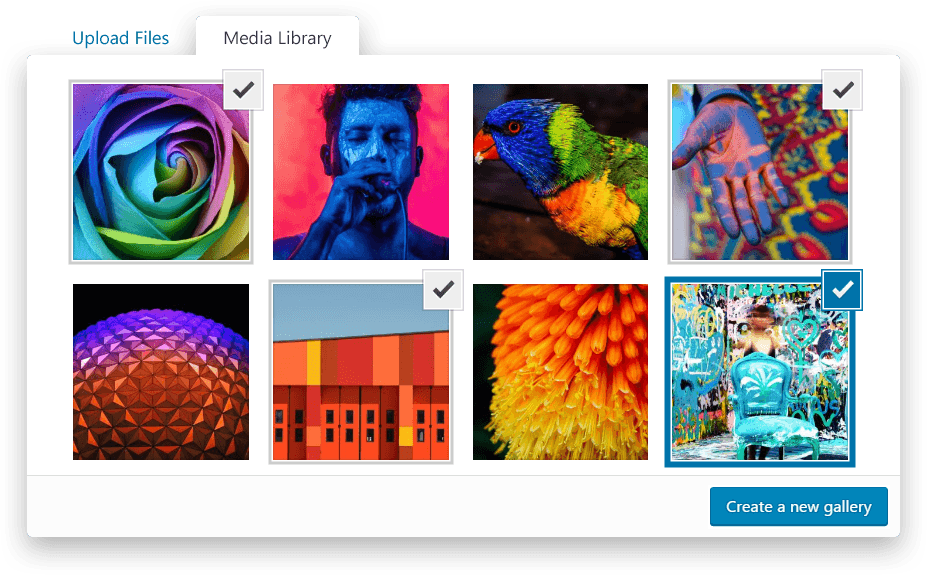 The BoldGrid Gallery plugin seamlessly replaces the standard WordPress Create Gallery feature making it an intuitive and easy upgrade. Simply choose the images you want to display and the style in which to display them. Then drag and drop your new photo gallery exactly where you want it.
Flexible Options for Your Perfect WordPress Photo Gallery
Customize your WordPress gallery so that it exudes style and best represents your content. The BoldGrid Gallery plugin has plenty of options and display styles with which to tinker for creating a great eye-catching gallery.
Columns
Column Width
Display Size
Thumbnails
Image Size
Display Style
Masonry
Responsive Design
Slider
Slideshow
Coverflow
Caption Text Styles
Caption Placement
Gutter Width
Spacing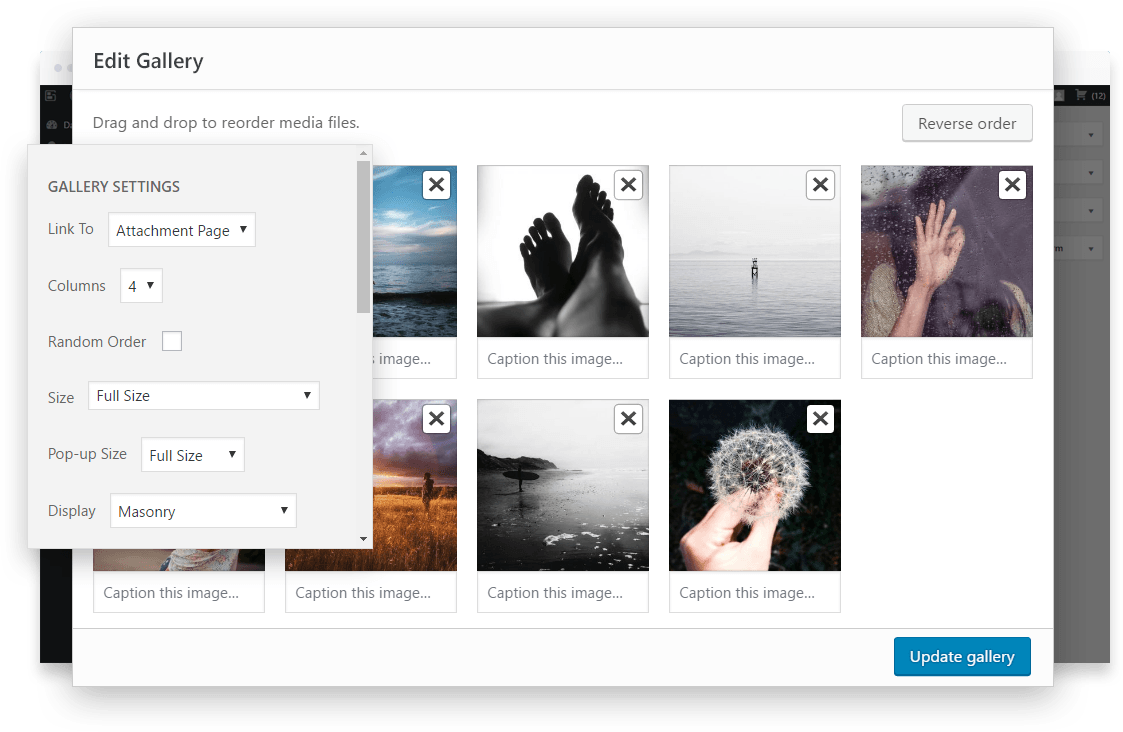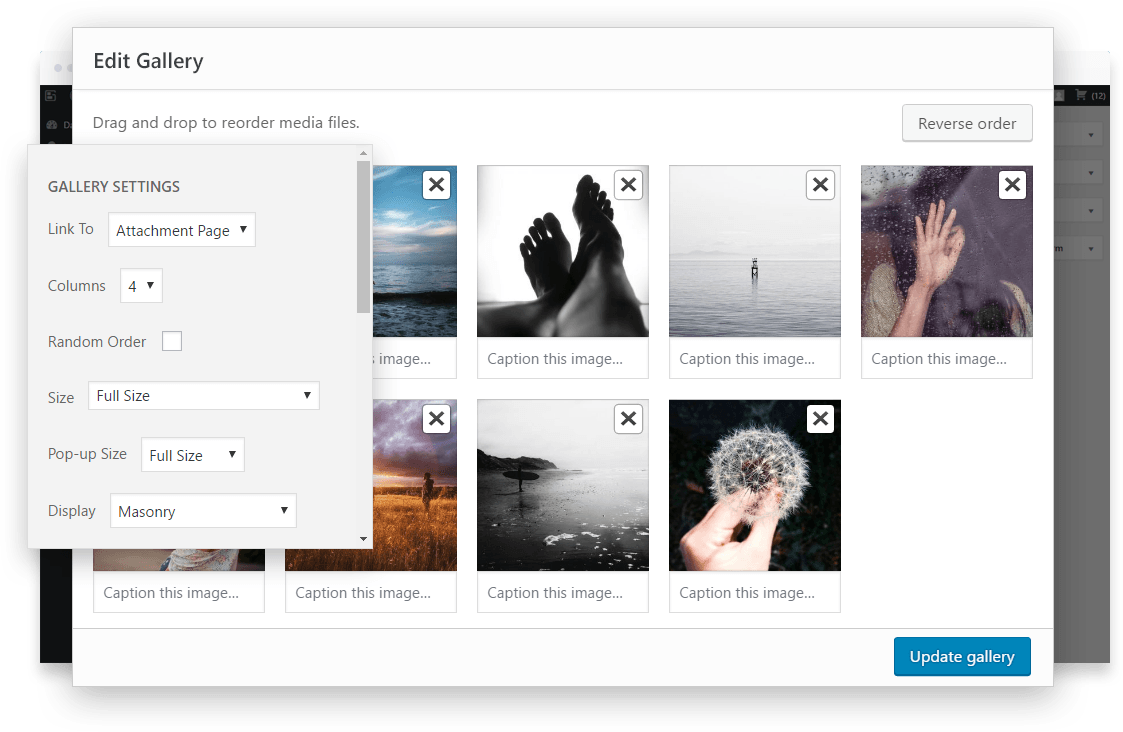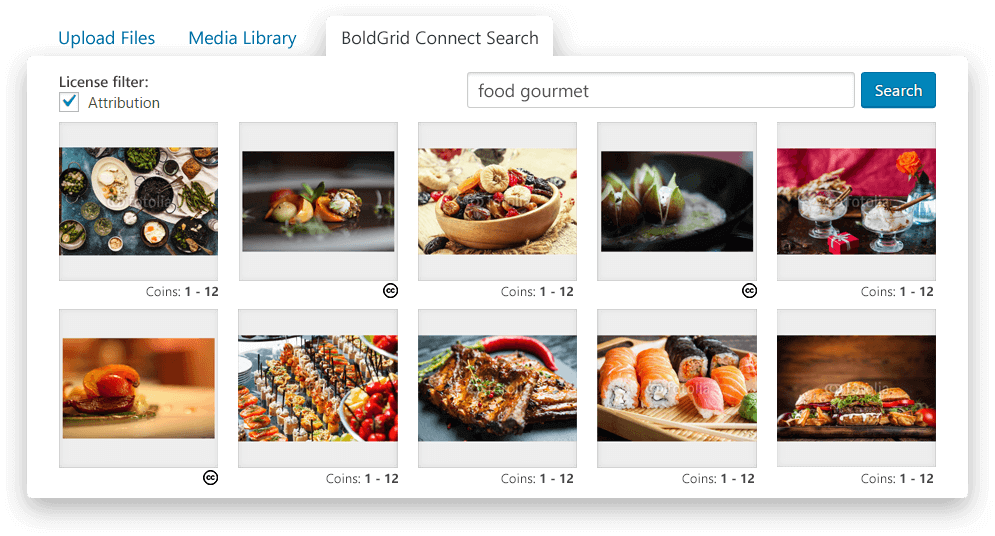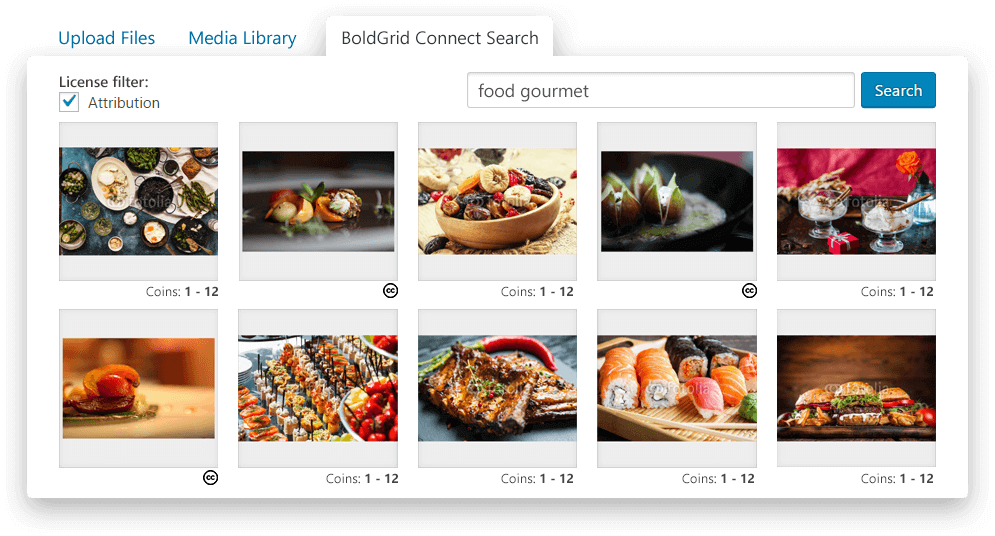 Make Your Pages Pop with Professional Photos
When combined with the BoldGrid Inspirations plugin, you can quickly create galleries even if you don't have your own high quality images. Inspirations connects your media library to professional and creative commons image libraries giving you direct access to an endless amount of free and premium images to use without having to search the web yourself.