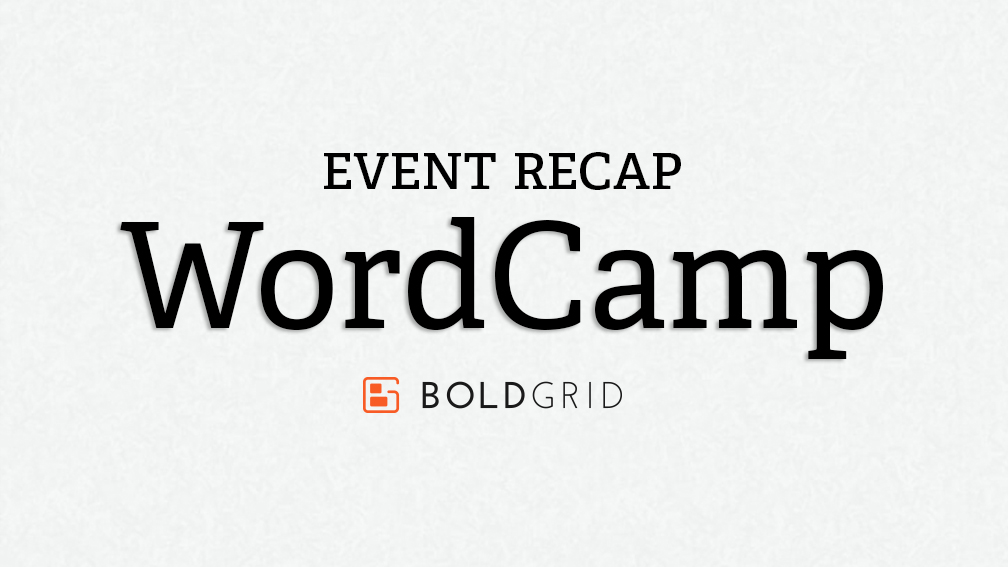 Bi-Coastal Events
Over the past week, we have had the pleasure of attending two events. One was Merge / CMS Summit in Lake Buena Vista, Florida and the other was WordCamp Los Angeles.
MERGE is a unique event that combines the best of the internet in one place. This year we were the charging station sponsor in the expo hall. It was held in Disney Springs in the heart of Walt Disney World and allowed people to enjoy some park time as well as the event.
I kicked things off with the opening keynote "2 Roads in the Software Forest". The point of this keynote was to focus on what we have the same on the internet rather than different. That same evening we hosted a Tiki party with around 50 attendees at Disney's Trader Sam's. Being able to connect and watch the fireworks as well as the "unique offerings" of Trader Sam's was a highlight of the evening.
@mpmike see you soon pic.twitter.com/p5FweEah39

— Chad Windnagle (@drmmr763) September 15, 2018
Later that week I also gave a talk about Gutenberg titled "
Who moved my editor?".
It focused on the future of WordPress and allowing people to dispell face from fiction.
Listening to @mpmike talk about #Gutenberg here @mergeshow #cmssummit2018 #whomovedmyeditor #TimeForChange pic.twitter.com/KqQ5Nn8krG

— Sandy Edwards (@sunsanddesign) September 16, 2018
The following weekend we were in LA for WordCamp Los Angeles. We had our charging station there as well helping power the conference. Attended by one of BoldGrid's co-founders, Sunil and myself, we gave a BarCamp talk about how Disney changed my development career.
Great idea, Mike RT @mpmike: Need ⚡🔌 at #wclax? Stop by our🔋station! pic.twitter.com/Ic5bUtMh6l

— WordCamp Los Angeles (@WordCampLAX) September 22, 2018
We always get asked what each event does better than the rest. It's a hard question but an important one. For MERGE, its a fact that it has sub-conferences for Domain Investors, Hosting/Cloud companies, Entrepreneurs, Startups, Crypto/Blockchain, and VC / Angel and Designers / Developers. This may sound crazy, but it allowed people to connect about the one thing we all have in common, the Internet. To start one of the talks that I gave, I opened with a story of the EPCOT attraction 'Spaceship Earth" which shows the history of communication.
Think about technology and the internet. It is all focused on communication. From the Phoenicians who gave us our modern alphabet. ("Remember how easy it was to learn your ABCs? Thank a Phoenician, they invented them.") To the contemporary digital era. Everything we do focuses on communication.
What's a keynote by @mpmike without a mention of something Disney! Mike is kicking off CMS Summit 2018!! #mergeshow #cmssummit pic.twitter.com/Ul4iA3ZyqP

— Chris Edwards (@ChrisEdwardsCE) September 15, 2018
Moreover, that was why it was great to see all of these different industries and events all under one roof. We could connect and share ideas, stories, and leads. Too often we focus on going to the same events time and time again and live in an echo chamber. Recently Joomla co-founder Biran Teeman published ablogwhere he stated:
"All too often I find myself, and I am sure others do too, selecting the session on a subject I am already interested or knowledgeable in and ignoring sessions that I don't see as being relevant to me. As a result, so often I leave a session feeling disappointed as I "already knew all that stuff" and didn't learn anything or benefit."
I am guilty of this myself. However, we don't expand what we know and I find that I don't always expand my world as often as I should. Next weekend I will be speaking at a Startup conference called Momentum. I am excited about the opportunity to meet and speak. However, I am most excited about attending the majority of the sessions. Next time you are at an event go to a different talk. Challenge yourself.
So that brings us to WordCamp LA, what did they do that was different and special? They did a lot of great things: great venue, amazing speakers, fun city but what I think was most special was the focus on people and the local communities.
Our theme is diversity and we are using color to reinforce it.
❤️🧡💛💚💙💜🖤#WCLAX pic.twitter.com/aY2MG6KhiX

— Bridget Willard (@YouTooCanBeGuru) September 21, 2018
They had a beginner day on Friday that was rated one of the best held at a WordCamp. During the camp itself, they had a map of the Sothern California area and encouraged people to pin where they were and also showed where the local meetups were. I know it can be confusing why they have WordCamp Riverside, Orange County, San Diego, and LA when they are all within a couple of hour drive of each other. However, what I find most striking having been to all of them is the vast majority of the attendees only attend one of their "local" camps.
People that often travel to WordCamps (like myself) often forget whom they are aimed. The Make WordPress Communities site says under the WordCamp Organizer Handbook: "Local first. WordCamps are local-focused events that are asked to shoot for an 80% local / 20% visiting speakers ratio. You might get picked as one of the few out-of-town speakers on a WordCamp schedule, but the chances are smaller the farther you get from home unless you're the definitive expert on your proposed topic."
These events are not the same thing as large international trade shows, and that is ok. They are for the users of WordPress in that area. So that is what LA did a great job with was bringing local users first. They helped people get connected to their community. Remember most WordPress users have no idea what a WordCamp even is. Next time your local camp is coming up, please take a moment and invite someone. It may change their life.
Now we look forward to this week as we'll be at the cPanel Conference in Houston, TX where I will give a talk on the Small Business User Journey and have our charging station. This weekend we are at Momentum back at Disney Springs showing how to build your first website in under an hour with BoldGrid. Directly after Momentum we are sponsoring An Event Apart with our charging station at Disney's Contemporary Resort.