WHY CREATE YOUR Music WEBSITE WITH BOLDGRID?
Music THEMES
BoldGrid's music website templates are the best way to showcase your music on the Web. You can easily post your music and sell tracks and merchandise using WooCommerce.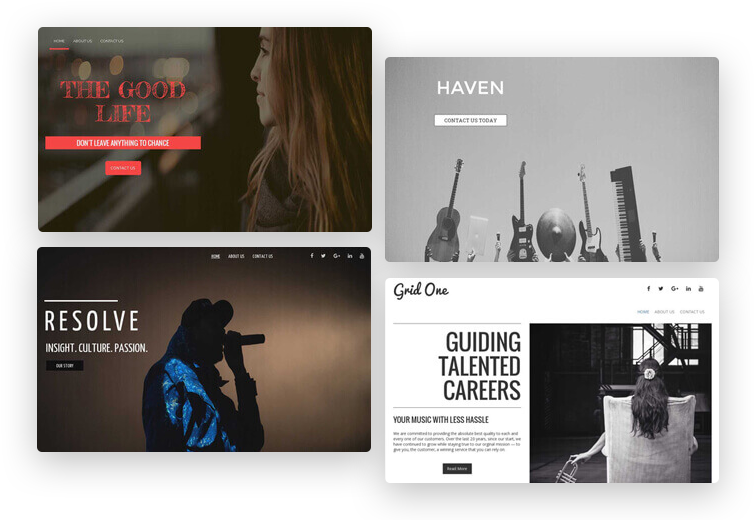 WYSIWYG AND TEXT EDITORS
The BoldGrid Post and Page Builder allows you to easily create rich column and row-based layouts with the WordPress front end editor — without any coding or programming knowledge. The Post and Page Builder by BoldGrid includes both Visual Editing and Text Editing modes, allowing you the ability to edit and design however you see fit.
Drag and drop text, rows or columns of content, and more to modify rich layouts with ease
Resize images on the fly when adding or replacing content to maintain your layout without hassle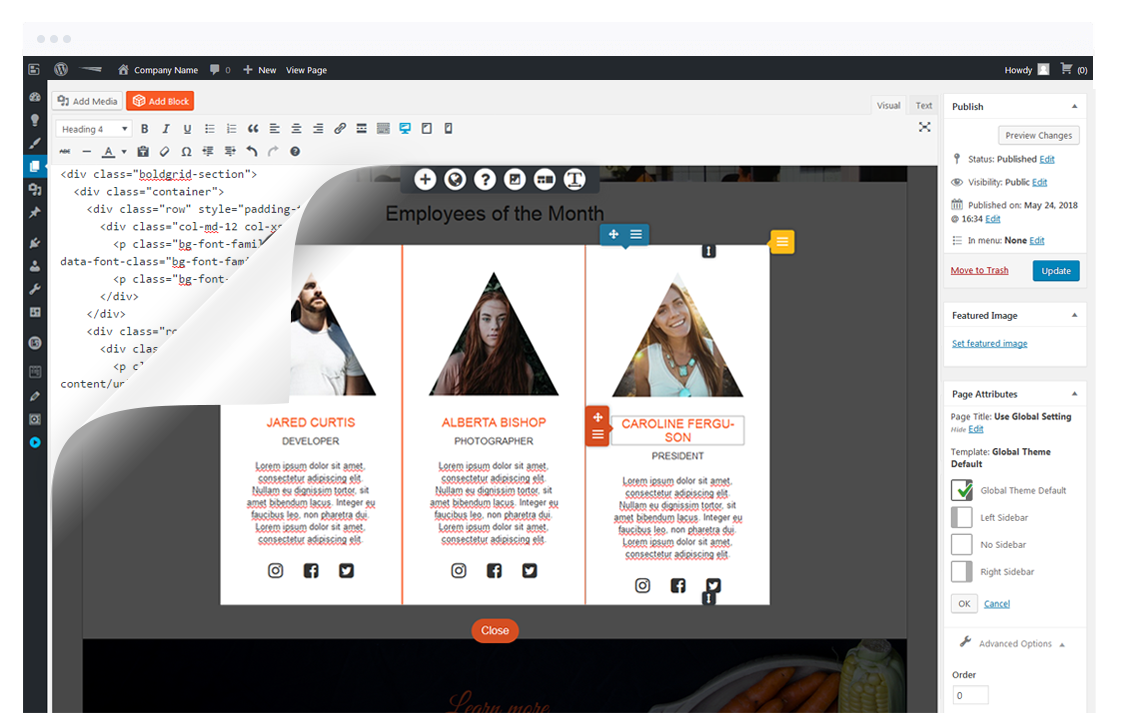 EASILY POST YOUR PLAYLIST IN SECONDS
Use BoldGrid's drag-and-drop interface to easily upload and post your tracks your website. Visitors can stream directly from the built in audio player. Adjust the size and other visual features using the WYSIWYG editor.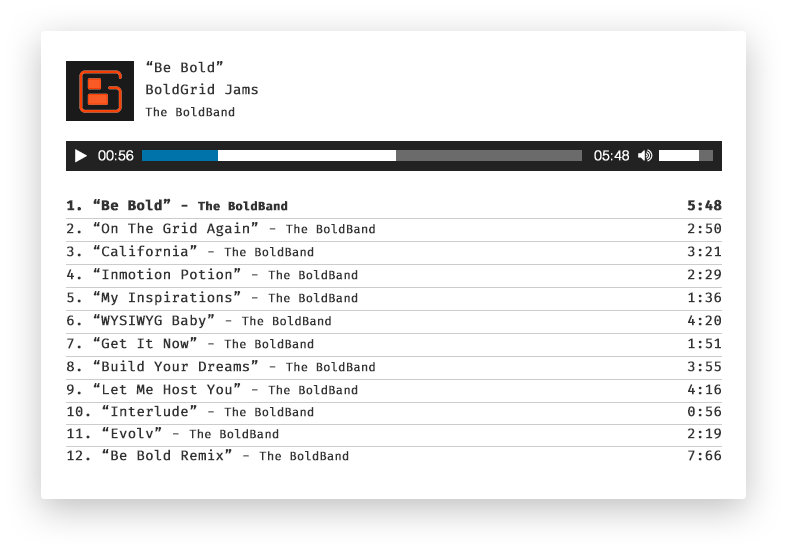 SELL MUSIC AND MERCHANDISE WITH WOOCOMMERCE
WooCommerce is a FREE eCommerce plugin that integrates seamlessly with WordPress. Combined with BoldGrid's website editing features, you can sell your latest songs, merchandise, event tickets on your website.