WHY CREATE YOUR Photography WEBSITE WITH BOLDGRID?
Photography THEMES
BoldGrid's photography website templates are the best way to showcase your photography work on the web. You can easily create and style elegant image galleries on your pages and showcase your work with little effort.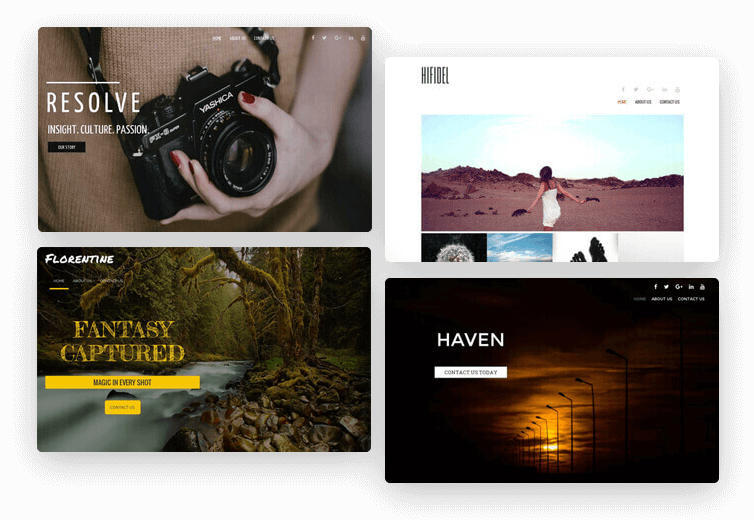 WYSIWYG EDITOR AND TEXT EDITOR
The BoldGrid Post and Page Builder allows you to easily create rich column and row-based layouts with the WordPress front end editor — without any coding or programming knowledge. The Post and Page Builder by BoldGrid includes both Visual Editing and Text Editing modes, allowing you the ability to edit and design however you see fit.
Drag and drop text, rows or columns of content, and more to modify rich layouts with ease
Resize images on the fly when adding or replacing content to maintain your layout without hassle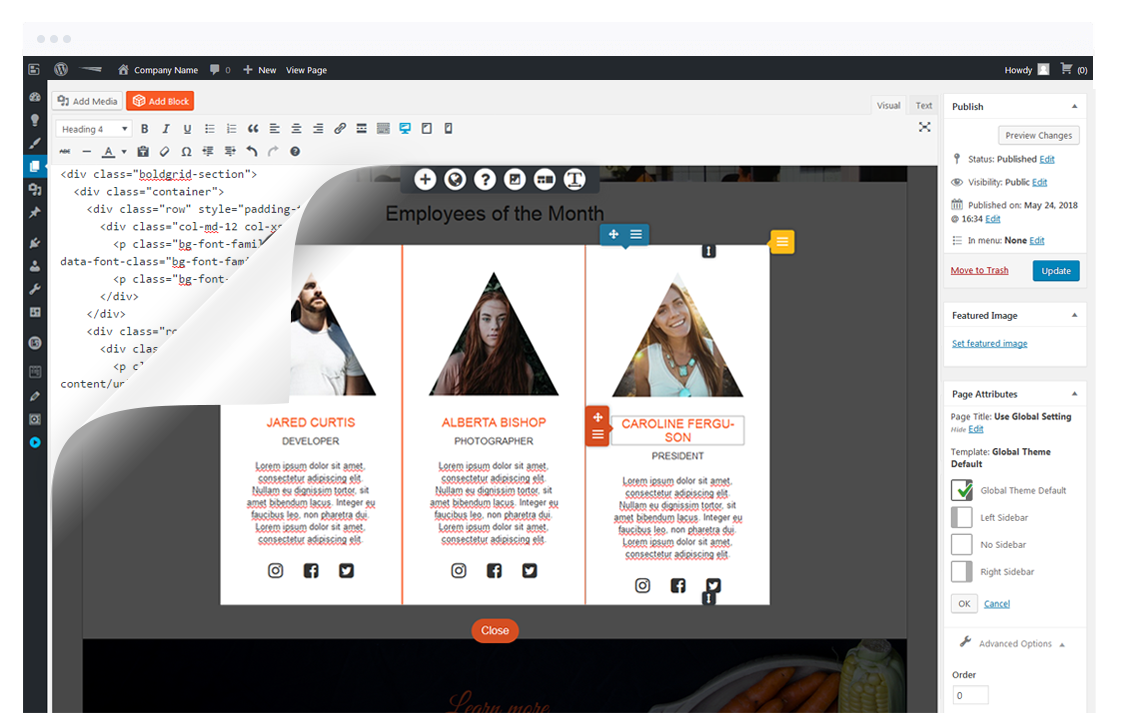 CREATE YOUR WORDPRESS IMAGE GALLERY IN SECONDS
BoldGrid's Gallery plugin seamlessly replaces the standard WordPress Create Gallery feature. Simply choose the images you want to display and the style in which to display them. Then drag and drop your new photo gallery exactly where you want it.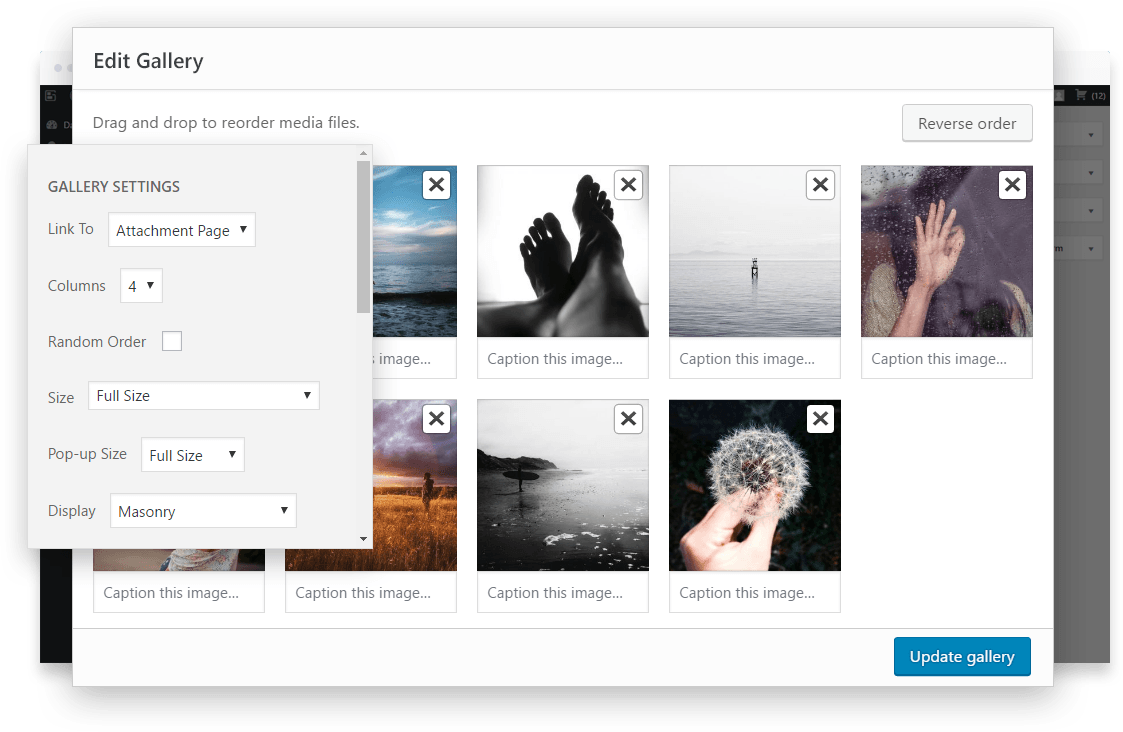 EASILY AND AUTOMATICALLY BACKUP YOUR WEBSITE
The Total Upkeep Plugin will backup your entire WordPress site with just a couple of clicks right in your WordPress dashboard. Just select a time and day for backups to run automatically. Or, you can manually create a backup at any time with a single click.