WHY CREATE YOUR RESTAURANT WEBSITE WITH BOLDGRID?
REstaurant THEMES
BoldGrid's beautiful restaurant templates are the best way to showcase your restaurant on the web. You can easily create and style elegant image galleries, or use WooCommerce to sell items on your website with little effort.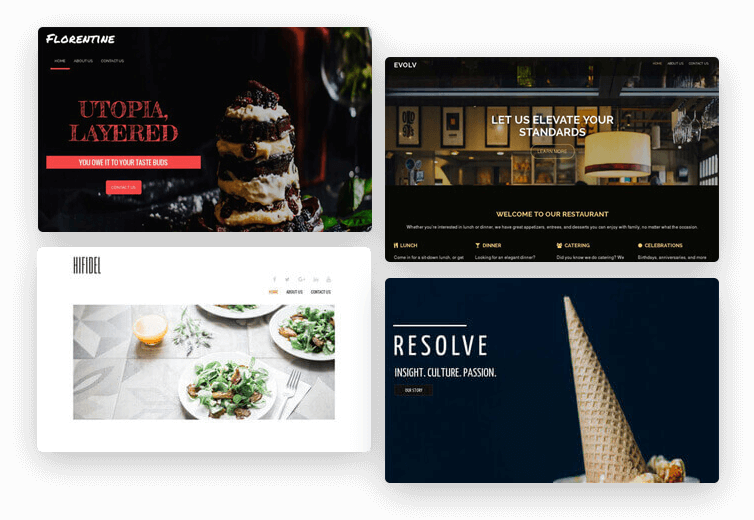 WYSIWYG AND TEXT EDITORS
The BoldGrid Post and Page Builder allows you to easily create rich column and row-based layouts with the WordPress front end editor — without any coding or programming knowledge. The Post and Page Builder by BoldGrid includes both Visual Editing and Text Editing modes, allowing you the ability to edit and design however you see fit.
Drag and drop text, rows or columns of content, and more to modify rich layouts with ease
Resize images on the fly when adding or replacing content to maintain your layout without hassle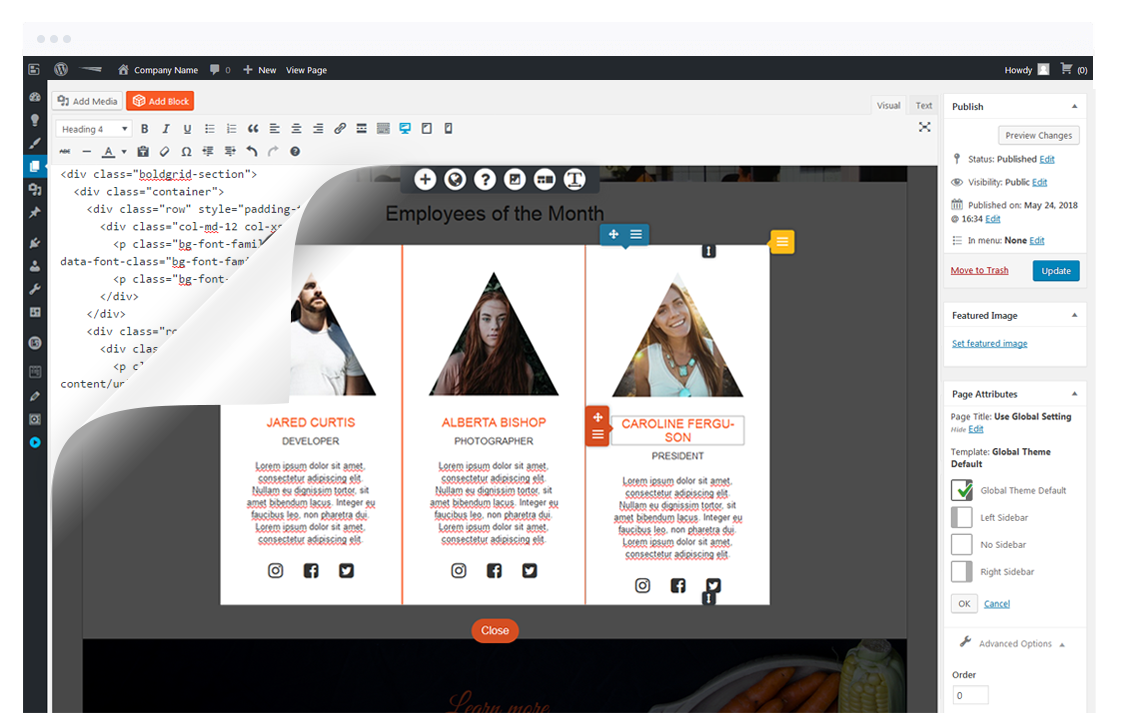 WOOCOMMERCE SUPPORT
A FREE eCommerce plugin, WooCommerce integrates seamlessly with WordPress and BoldGrid, allowing you to create beautiful online storefronts with minimal effort. You can sell gift cards, merchandise, or allow customers to pre-order food.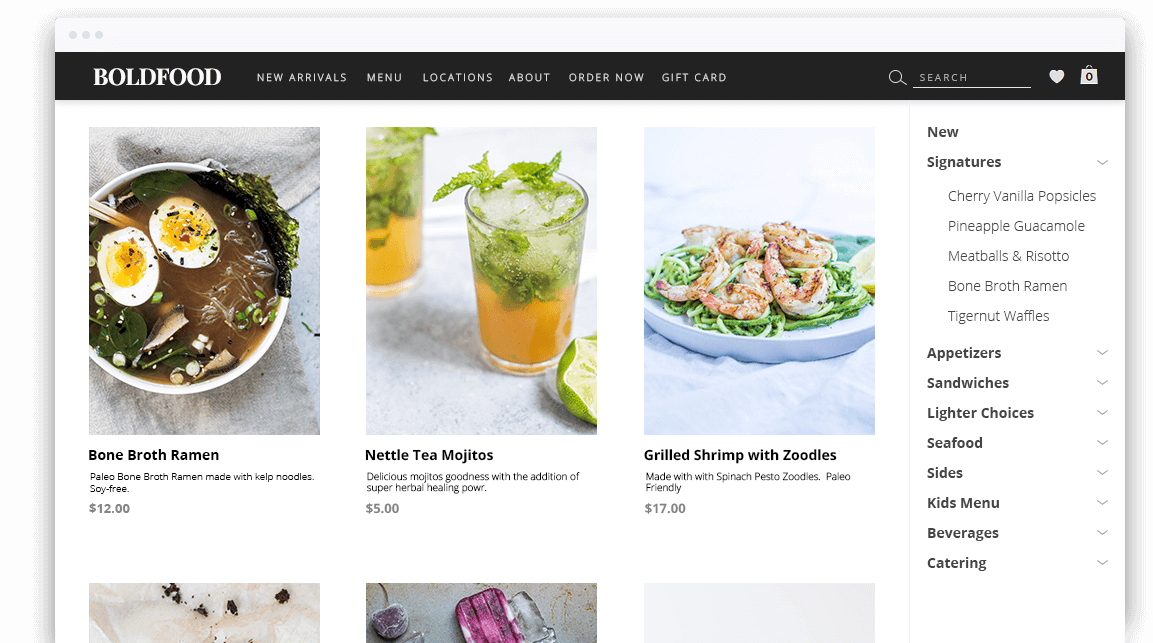 CREATE YOUR WORDPRESS IMAGE GALLERY IN SECONDS
Using the included BoldGrid Gallery plugin, easily add photos of your dishes, create and style elegant image galleries, and more. BoldGrid's Gallery plugin seamlessly replaces the standard WordPress Create Gallery feature. Simply choose your images, style the gallery, then drag and drop it exactly where you want.