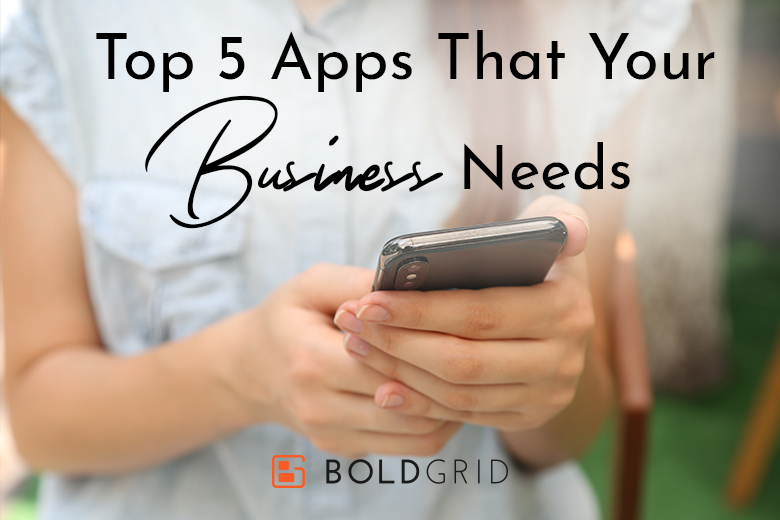 When launching your small business, it can be hard to find qualified, knowledgeable talent that is also willing to work for a smaller salary than larger businesses might pay. So how can you find high quality help for your business without breaking the bank? Believe it or not, there are several apps that can provide business solutions to help ease your load. Using an app certainly won't be equal to a person, but it can help you save time and money. Today, we've listed the top 5 apps to help relieve stress and grow your business.
1. Square
Today it seems customers are carrying a credit or debit card over cash. The Square app and reader relieves the worry and stress of taking down credit card numbers and running them once you get back to your office. With Square, simply swipe the customer's credit card and collect payment right there and then. Square does take 2.75% of all swiped and 3.5% of manually entered credit cards. This is very minor compared to the cost of hiring someone to handle your payment processing.
2. Slack
You may have heard of Slack and wondered what it was. Slack is very similar to texting, but just for business. This powerful software helps you easily keep in contact with your employees or associates. In order for Slack to work, the other user must have an account as well. Slack not only allows you to communicate via text, but also allows conference calls. There is a free version, but also for a small fee of $7, you can add additional features.
3. Eventbrite
When you are having a company event and need to track the number of tickets sold, you're surely going to have some issues. Who can keep track of all those numbers without requiring a little help? The Eventbrite app brings the ease of setting up event tickets, tracking RSVPs and so much more. Eventbrite alone brings ease and a worry-free solutions to running your next company event. Bear in mind, the Eventbrite service does take a small percentage of each ticket.
4. Genius Scan
One important cost involved in setting up an office can be finding the right equipment to scan documents. The Genius Scan app removes the need of any extra equipment. Simply open the free app, take a photo of the item you need to scan, and it will then convert it to an electronic file that you can easily send along. Need to sign a file once it's scanned? Open the Genius Sign app and sign away. It's seriously that easy.
5. Google Adwords
When you're on the go, it can be hard to know how your AdWords campaign is performing. The free Google AdWords app allows you to check analytics, keywords, campaign budget and much more. As this app is made by Google, it's super simple to use and provides a clean, responsive experience.
Managing your website is an important part of running a successful business. Use BoldGrid Page and Post Builder to build and manage your beautiful business website.
Instead of hiring an employee, look to use these handy apps to boost your business. In just a few minutes, you can be taking payments, communicating with your team, planning events, scanning documents, and even tracking your ad campaigns.