UNLEASH YOUR CREATIVITY WITH CLOUD WORDPRESS
Quickly deploy as many Cloud WordPress installations as you need (premium only, free limited to one). Use your multiple installations to show clients multiple designs. Easily transfer the site you need to your preferred host, delete the rest with a single click. Use Cloud WordPress to test plugins and customizations without ruining your live production site. When you're finished, simply delete the Cloud WordPress installation.
or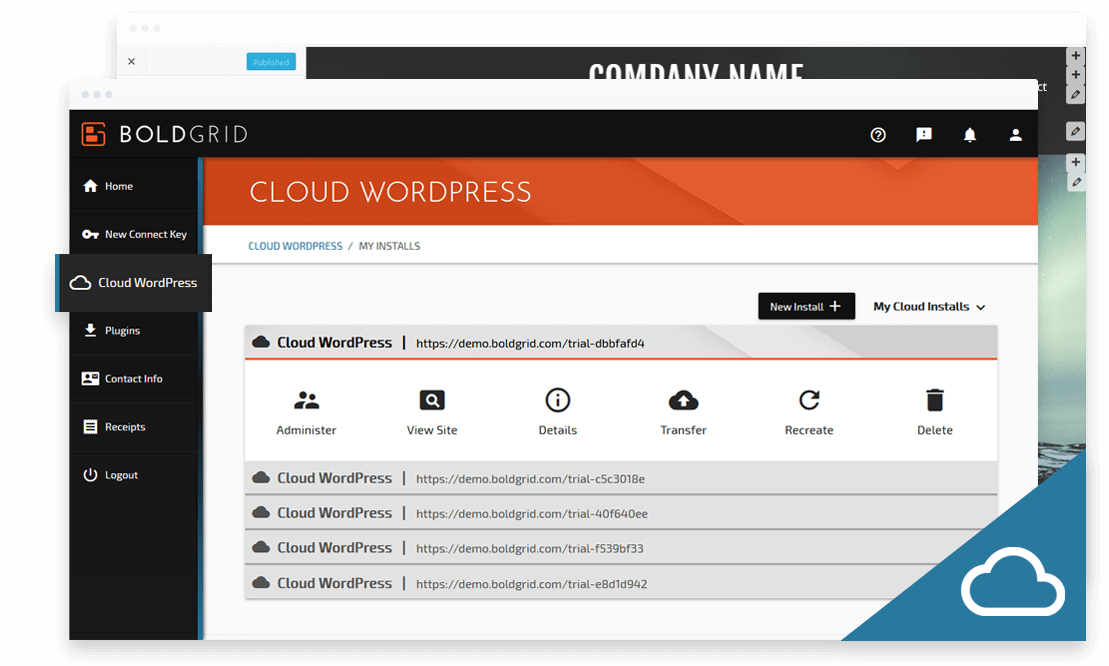 PAINLESS WORDPRESS SITE TRANSFERS TO YOUR HOSTING ACCOUNT
Easily transfer your Cloud WordPress installations to a live WordPress site using the BoldGrid Backup plugin.
Simply install the plugin on both the Cloud installation and your live WordPress site, use the plugin to backup the Cloud Installation, then restore that backup on your live site.
or