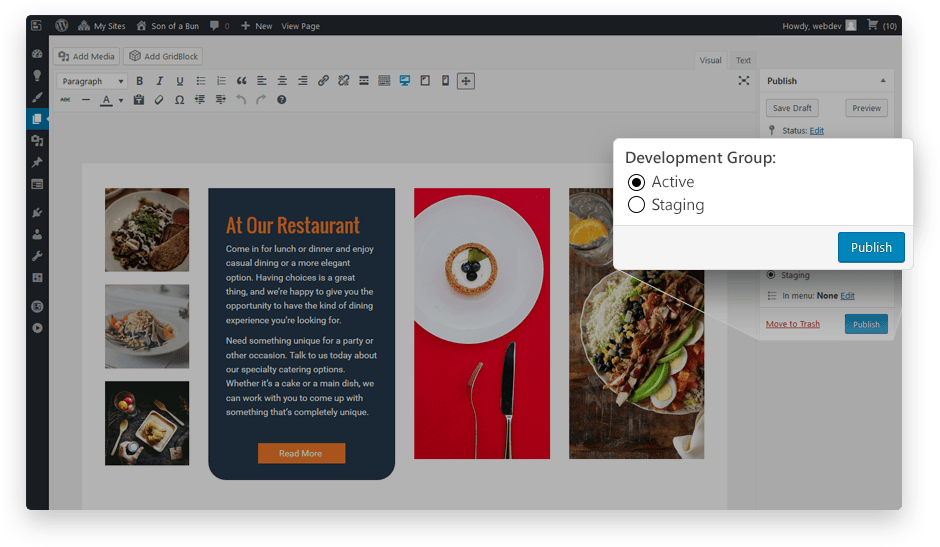 SAFELY UPDATE YOUR PAGES WITH OUR WORDPRESS STAGING PLUGIN
Now you can easily create your WordPress staging site without the complications of subdomains, local sites, or relying on your web host. WordPress staging by BoldGrid allows you to deploy your pages to a staging environment with a single click, or install an entire WordPress website as your staging site. Then you can deploy your changes back to your active WordPress website with a single click.
BENEFITS OF A BOLDGRID STAGING ENVIRONMENT
Edit Pages with Confidence
Make changes to your site and preview them in staging before deploying to your active site with a single click.
Easiest Staging and Publishing
Move your content between your active and staging sites with a single click. BoldGrid even includes redirects when deploying to preserve SEO.