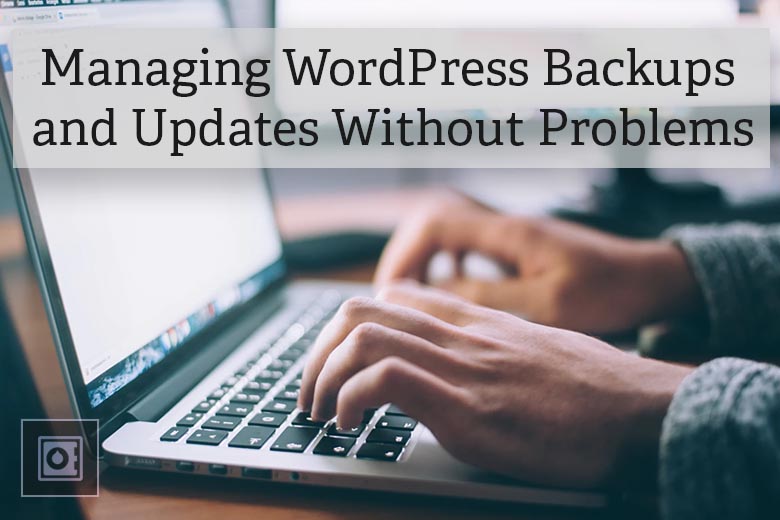 How to Manage WordPress Backups and Updates Without Problems
We have all been there before. You login to your WordPress Dashboard, and to your dismay, there is an update available. Do I just close my eyes and click it? Do I push to staging to ensure no damage is done? Luckily, we live in a time where WordPress Plugin Developers such as BoldGrid have developed tools for our every need. Well, almost every need. I still want a plugin that does my laundry, and I am waiting.
A WordPress Update? Setting up Automatic Update Protection
Protecting yourself from catastrophe can be as simple as configuring a plugin that will not only let you schedule your WordPress Updates whether it is from core, a plugin or theme. But one thing most Backup Plugins leave out? The ability to also ensure a backup is taken prior to an update occurring. Nothing is worse than getting that dreaded email telling you that your site is down, and with Total Upkeep that can be a problem of the past.
In the Total Upkeep WordPress Backup Plugin there are options to set your auto updates to happen automatically, which will easily take care of your website maintenance and worries. There are also some automation settings that you can configure to ensure a backup is taken prior to update as well as an option to configure automatic rollback in the case the site goes down.
Control Your Core, Plugin and Theme Updates for WordPress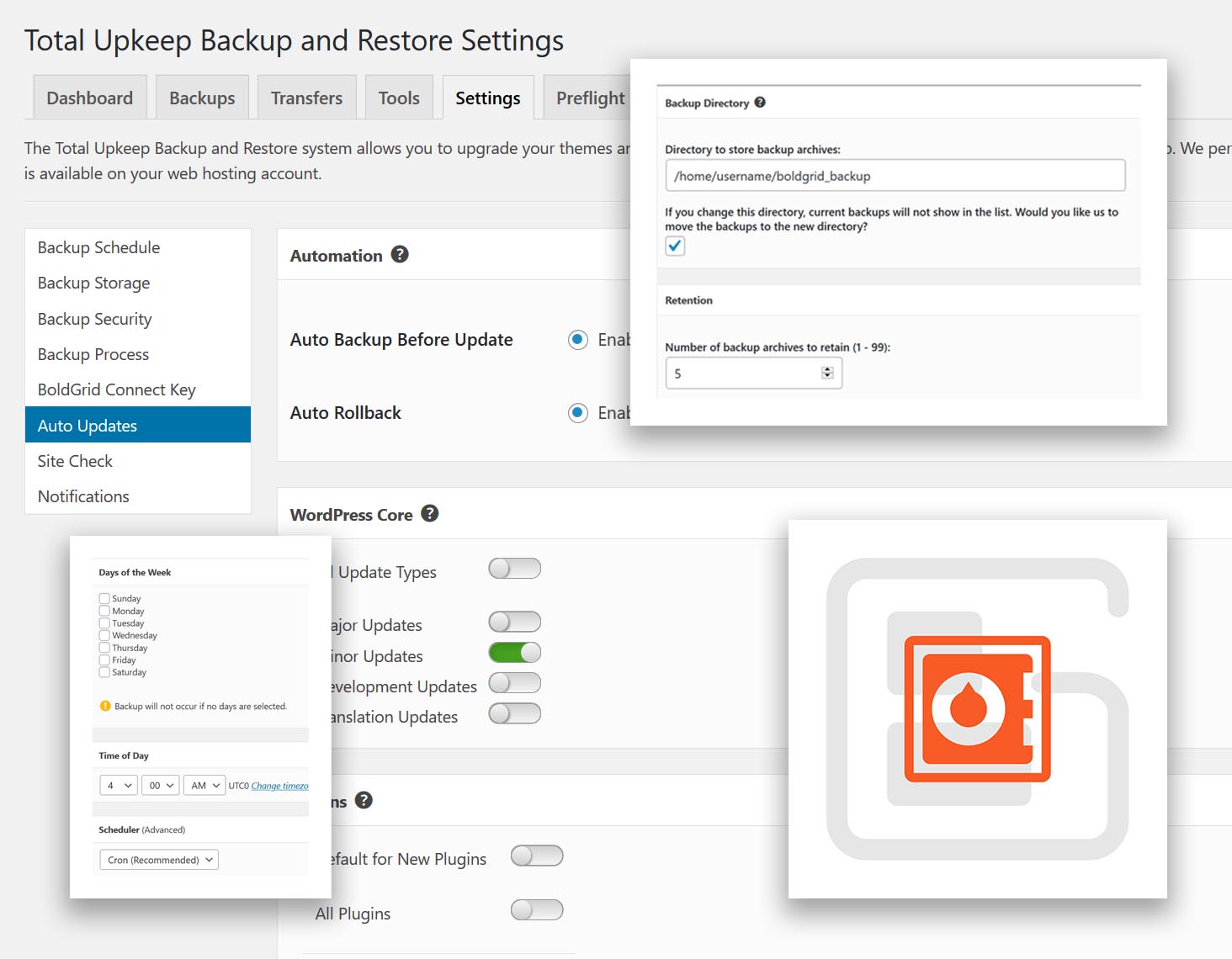 Using the Total Upkeep Plugin for managing updates and backups in WordPress is easy, and intuitive. Simply navigate to Total Upkeep Settings, and you will find everything you need. Personally, I choose to backup nightly and have them automatically transferred to Amazon S3 where I store the last 7 copies, and I keep a single copy on my webserver for disaster recovery purposes. That way, I have something to restore from in a crunch, because there is nothing worse for a website owner than downtime.
Setting your updates to not automatically update is also a valid strategy, allowing you time to fully test your site for mishaps on a staging server. Or, you could just take a backup then update them manually in production, but that is not always something you want to do because it has led to disaster for many site owners. We should definitely learn from their mistakes and resign to not repeat them.
A WordPress Security Regimen
Lastly, one of the most overlooked security measures is having a backup. Having a technical support background, I have seen it all too often where a customer would be on the phone trying to get their website back up and running, only to discover there are no good backups. The only way to avoid this is to save historical copies, otherwise you may run into a situation where you are forced to rebuild your site from scratch. I can assure you, having that issue is not going to be fun, and if you depend on income from your website, it can be devastating.
So next time you think about your website security, take a few minutes to configure a WordPress backup plugin to help with your website management. We do recommend you try Total Upkeep, but even if you use a competitor, please do yourself a favor and put a WordPress backup system in place!