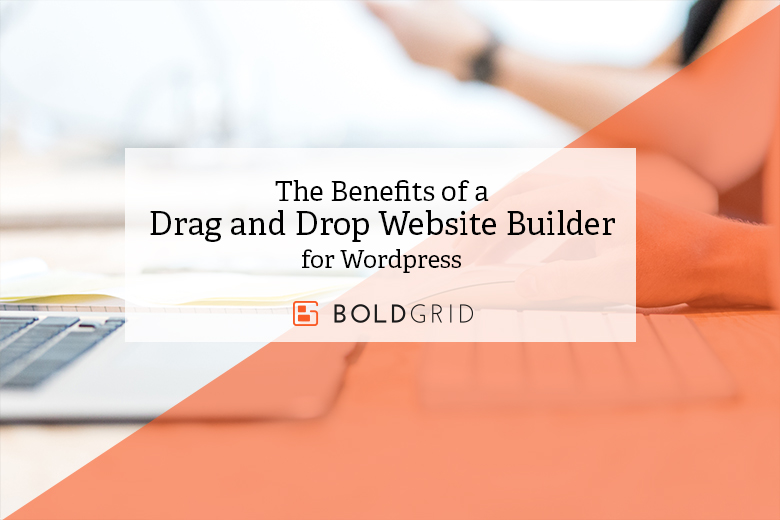 The Benefits of a Drag and Drop Builder
When it comes to a drag and drop website builder, WordPress and BoldGrid team up to make your life easier. You can trust BoldGrid's suite of plugins and WordPress's simple interface to make the creation of your website easy and fun. Backing up your site, drag and drop editor options, advanced customization and more can be done without knowing a single line of code.
Backup
No more worries about losing your site with any site changes or malicious attacks. BoldGrid's backup options are incredible. The free options are far more expansive than any of the competitors, allowing you to download your full site in a .zip, back it up weekly, and receive email notifications without having to pay a penny.
BoldGrid's premium package benefits are even better and come in at $60 a year, unlike other companies that can charge $300 or more just to get the services that BoldGrid offers for free. Restoration is also a breeze since you can restore your site with just one click.
Advanced Customization
You can edit any element from within the customizer. This means fonts, font sizes, headers, etc. can be adjusted and copied across your entire site with ease using the simple and intuitive interface. Background images and colors can be added easily and you can use the customer JS and CSS options to fine-tune as needed.
If you're not sure what to pick, BoldGrid even offers a "Suggest Palette" feature so you can get automatic recommendations of beautiful color schemes. In a few clicks, you can apply these changes to your entire site and even save favorite color palettes for later use.
Drag and Drop Editor
You can drag and drop your images, text, and entire blocks of content to exactly where you need them without shortcode. It generates clean HTML code and is endlessly swappable. You can make multiple mockups in no time. When it comes to a drag and drop website builder WordPress and BoldGrid truly provide better capability at an affordable price.
Responsive Design
Over 80% of the population will view a website from a mobile device. Your site may be accessed by everything from a smartphone to a movie screen and means it has to adapt to screen size; BoldGrid's responsive design will do just that without you having to do anything.
Blocks
With pre-built content that is customizable, you can create a clean design for your site in record time. Using blocks allows you to move your site around so you can try different designs.
BoldGrid SEO
By using BoldGrid SEO, you can insert keyword phrases and use its suggestions to make your content more search-engine friendly.
Staging
You can set up your site in a sandbox staging area that lets you work through all your changes, test new themes, work with new plugins, and run updates without affecting your live website. All of these changes can be sent to your live site with one click, as soon as you're ready.
BoldGrid can save you time and money by letting you do more with WordPress admin. If you'd like to explore customization options, BoldGrid won't limit your options. The code generated is pristine and easy to navigate so you can make your own theme, third-party plugins, customizations, and more as needed.
When looking for a drag and drop website builder, WordPress and BoldGrid offer you the customization options you need without having to mess with a single line of code. The intuitive interface and drag and drop capability makes your life easier than ever.