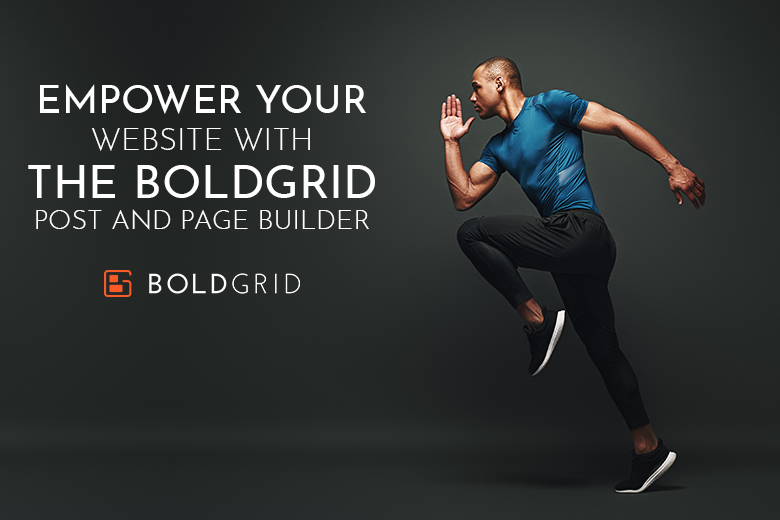 Empower Your Website with the BoldGrid Post and Page Builder
If you have ever worked to create a top-notch website, then you know that a page builder is a major tool. BoldGrid is a popular page builder that is currently offered for WordPress. So let's take a look at some of the features currently offered with BoldGrid Post and Page Builder and how it can empower your website.
Overview
First, one of the main benefits of BoldGrid is that it really simplifies the web page design process. This is done with pre-made page layouts that you can use in combination with different icons and menus. You can further customize this by adding widgets, plugins, and pictures. These layouts include "dummy text" that you can then type over and replace to personalize with your messages.
Because of the simplicity of these layouts and the personalization process as well as the ease of the drag-and-drop workspace, BoldGrid is a great choice for beginning designers. When you couple this with WordPress's popularity as a content management system (CMS), you have a winning combination.
Advantages
BoldGrid has many advantages that demonstrate why so many people are choosing it:
The BoldGrid builder basically integrates perfectly with WordPress, taking all of the things that we love about that CMS and simply adding new features to it. After you install the BoldGrid plugin, the first thing you will notice is just how many different themes you have to choose from. These include a wide variety of different themes that connect to specific professions and markets, meaning that you will be able to easily find a theme that meets your business needs.
The customization aspect allows you to take these themes and tweak them to make them specific to your business. You already have a huge variety of themes to choose from. But this customization means that you won't have to worry about your website looking like someone else that also happens to be using BoldGrid.
With BoldGrid, what you see is what you get…literally. Any time you make a change using the pre-designed content and elements, then you are able to see exactly how this impacts your website in real time. You can also easily add widgets to your page and, if necessary, go back in and alter these by changing some of the code.
Staging area option. If you want to change your website or do a major overhaul, then you have to take it down, change it, and then relaunch it while hoping that everything works out correctly.
But with BoldGrid, you can make all of the changes on your end while keeping the original website up and running. When you finish making the changes to the staged site, you can test to make sure that they work before you push the new version out and go live with it.
When you are looking at the "con side" of things, there really is only one: hosting. But even this isn't so much a disadvantage as something to be on the lookout for.
Specifically, this builder lays on top of WordPress, but neither one of them actually "host" your site on the Internet. Instead, you will have to find a hosting service to do that. We highly recommend that you find one that specifically supports BoldGrid. That way, you'll have a knowledgeable support network there to help you.
BoldGrid is one of the more exciting and popular page builders to hit WordPress in recent years. It manages to check off a lot of boxes in terms of advantages without really having many snags or issues. If you are looking for something easy to use with good support and features, this may be the page builder for you.