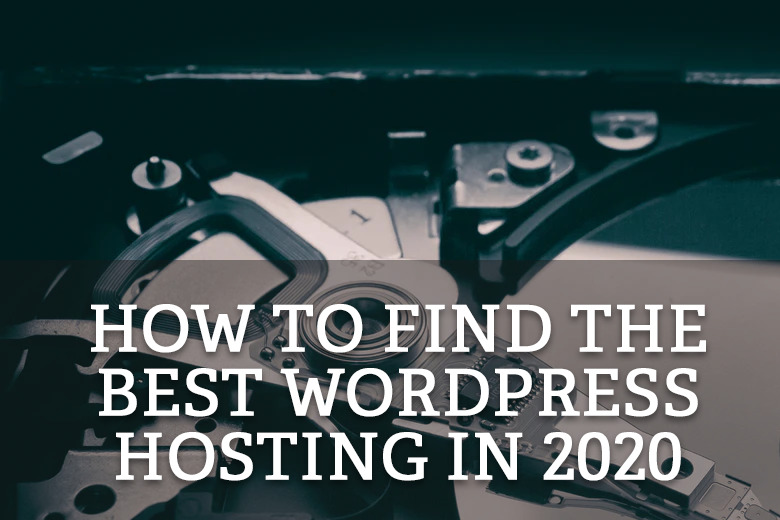 How To Find WordPress Hosting: The Definitive Guide
When you are looking for WordPress Hosting, there are a couple of things you should consider besides just "the specs." Web Hosting has become a very large industry, and finding hosting has become much more of a task than it used to be.
Hopefully, in this article we can outline some things you should look for when searching for a hosting company and creating the plan for your online business.
How Long Has The Company Been Around?
Before trusting your business to someone, you want to be sure you do the research. Since hosting has become such a popular industry for newcomers, you want to be sure you are signing up for the right service.
One way to see this is to look up their domain on a whois. This will tell you information about the domain itself, like when it was registered. You can also look on Alexa's site info tool too, and if you compare multiple companies, you can understand how companies rank on the search engines. But this only gives you a small piece of the information you need.
Do They Only Host WordPress Websites?
In the past few years, we have seen a huge increase in the number of hosting companies for WordPress. These hosts usually have stacks that are fine tuned for WordPress performance, but can come as a high cost as well. If you have a lot of traffic, these may be the solution you need. But if you are just starting out, it is recommended that you begin with a smaller plan while you are building your strategy and website.
What Do Their Reviews Say?
Taking some time to research the company you are thinking about is a great practice. Dont just look at those affiliate sites that have lists of 10 or 20 – they are biased based on the affiliate commission. Find the actual reviews at places like Google, Yelp or anywhere else you can find them. Look their business up on the Better Business Bureau.
There are even some employment sites you can look at, to see how the companies treat their employees. Take those with a grain of salt, however, because a lot of people that leave reviews on sites like Glassdoor are usually ex-employees with a grudge.
What Specs are Being Offered? Uptime?
Something you really want to take note of are the specifications being provided. A common technique these days is to focus on the number of visits, rather than CPU or RAM. You also want to pay close attention to Disk Space when choosing WordPress hosting, because if you have a lot of images, your usage can grow quickly. Most "Managed WordPress Hosts" offer very small disk space in comparison to the bigger hosting companies.
Uptime is important also, because a website cannot convert a lead if it is down. You want to find hosts that have 99.99% or better, because that essentially means they have good connectivity, and a great Systems Administration department.
How close are their servers to my target audience?
When making sure your site is served to your customers the fastest, the most important factors are location, location and location. You can use a CDN later as your website grows, but that is really only needed if your audience is global. If you are just servicing customers in your local area, a CDN is not needed at all. Just be sure to pick a WordPress Hosting provider that has a location that is geographically near you. Ideally, it should be in the same country your visitors reside in.
Do they offer any WordPress Themes or plugins?
These days, some hosting providers that specialize in WordPress also offer bundled plugins and themes. Does the company you are researching also? A lot of times these are just themes or things to build your site with, but all of our Platinum WordPress Hosting Providers offer not only something to build your website with, but in some cases they also offer our WordPress backup plugin, and will work well with our performance plugin, W3 Total Cache as well. Our toolset allows you to build, grow and manage your WordPress website easier than ever before.
WordPress Backups and Terms of Service
This is something that hardly anyone looks at before pulling out their wallet. And it is also one of the biggest pain points for people new to building on the web. Before committing to any single host, be sure to check out their Terms, especially related to backups. Companies that have their own backup solution in place often disallow backups to be stored on the hosting plan itself.
That is why BoldGrid created Total Upkeep, a truly unique WordPress backup plugin. We created it to help bridge the gap between hosting policies and user needs when it comes to backups. You can easily store your backups on Google Drive, Amazon S3, DreamObjects and more. Keeping your backups in the same location as your website is not good practice, so backups is always something you should be thinking about when choosing your WordPress host.
Types of Support for WordPress Hosting
The type of support you need should be one of the most important factors when choosing a WordPress Hosting provider. The fact is that no one is at the same knowledge level, and while some people will never use technical support, others will have to.
Make sure you pay close attention to the support channels offered, as it is becoming more common for hosting providers to only offer ticket or chat support. If you are someone who likes to use the phone to communicate, make sure you pay close attention to the fine print.
Conclusion
Looking for WordPress Hosting can be a long and tedious task, but it doesn't have to be. If you are already familiar with BoldGrid and WordPress, finding a host can be as easy as looking on our Partner Hosts page. We have hand selected the Best WordPress Hosting providers we could find, and they have fine tuned their platforms to provide you with the best service for your money.
Even if you choose to find a host elsewhere, we wish you well in your search. Feel free to drop by our Support Center if you have any questions, or you are looking for WordPress tutorials to help you in your journey. Happy building!