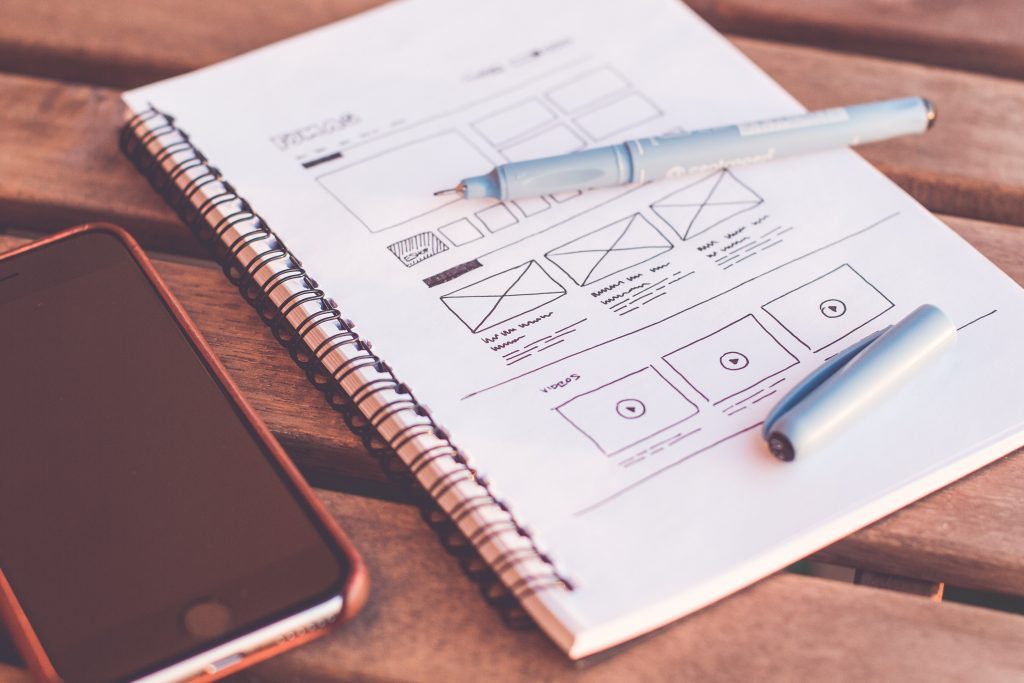 How to Power a Virtual Agency With BoldGrid
For the WordPress professional (or aspiring professionals), BoldGrid has many powerful, yet easy to use features that will allow you to become a full service provider, or enhance your current service offerings. Simply put, you can use BoldGrid to power the entire design and services side of a virtual design agency.
Here's an Example Workflow / Use Case:
Cloud WordPress allows you to create fully functional WordPress installations in the cloud — with or without BoldGrid — in just a few clicks. When you're finished, simply delete the Cloud WordPress installation, or use the BoldGrid Total Upkeep Plugin to easily transfer it to a live WordPress site.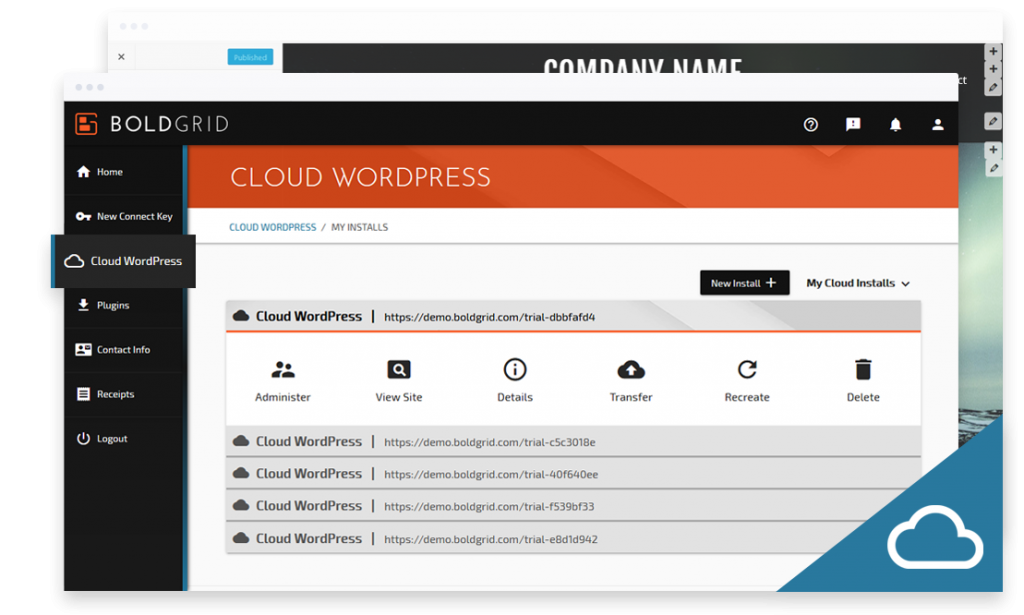 With Cloud WordPress, you can quickly deploy as many Cloud WordPress installations as you need (premium only, free limited to one). Each Cloud WordPress installation comes with a unique URL that you can send to clients.Use the Inspirations plugin—which gives you access to 200+ theme configurations sorted by industry. You can use these as a starting point for one or more designs to later show to clients. You can also use Cloud WordPress to rapid prototype plugins or themes that you've developed.BoldGrid's Page and Post Builder Plugin provides you with a true "What You See Is What You Get" (WYSIWYG) editor to easily customize your selected Inspiration. The Post and Page Builder has universal theme support, meaning it'll work with a theme you've developed or acquired elsewhere.The Post and Page Builder comes with many tools which allow you to build websites MUCH faster. Blocks for example: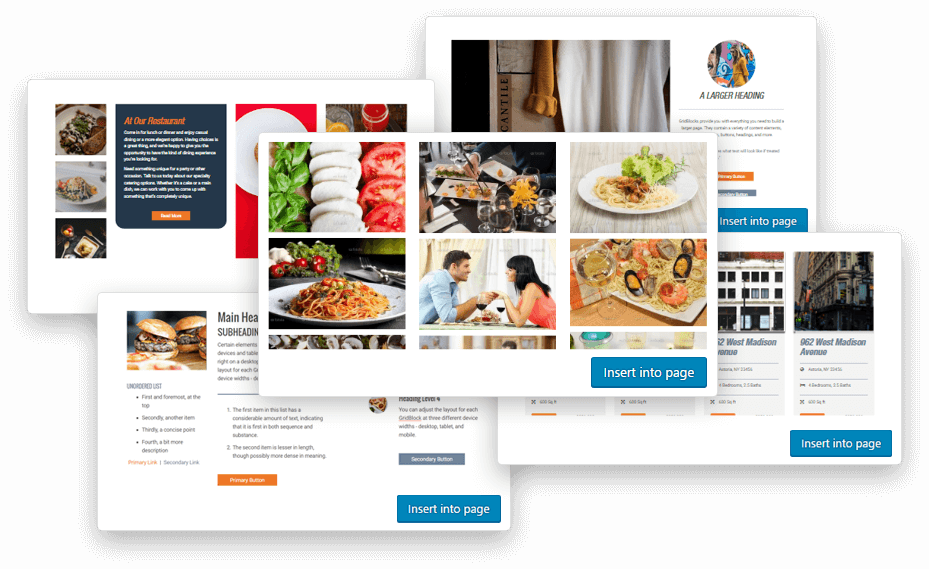 Blocks are pre-formatted page sections consisting of images, text, and other page elements. Blocks come in all shapes and sizes and make it easy to create complex page layouts in seconds using the drag and drop builder. Also, you can easily deploy the same blocks across multiple pages.Want to design websites even faster? Use the "Color Palette" feature. Not only does it recommend perfect, aesthetically pleasing color schemes, but you can change the color palette of your website with one click.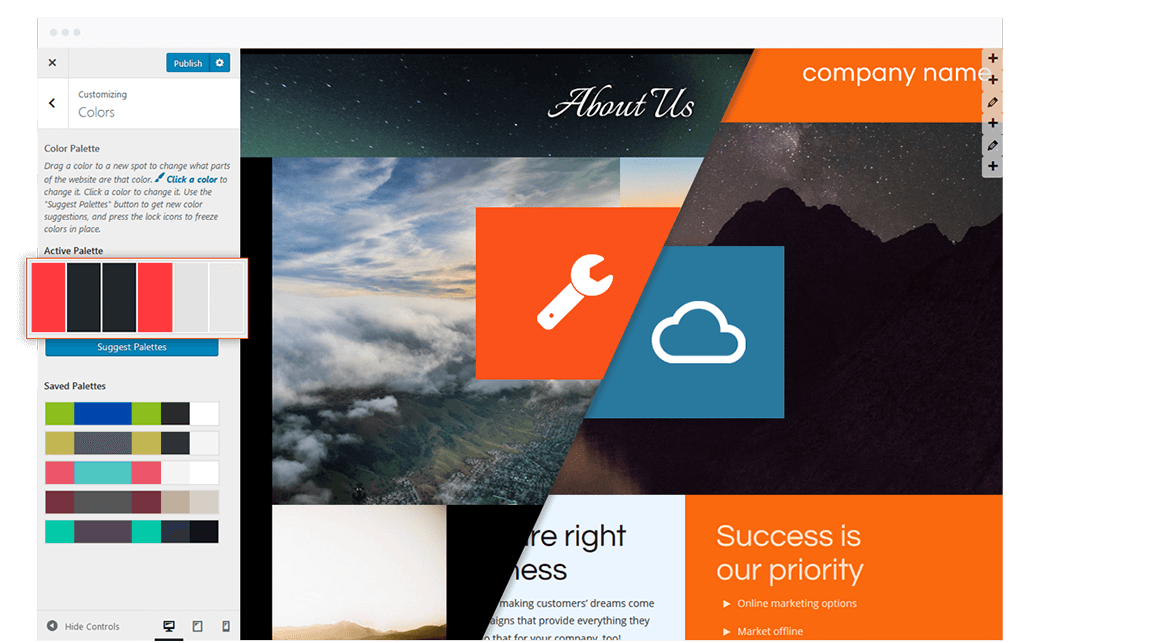 There are many other tools and features of BoldGrid that can make your design work extremely easy.
We invite you to take a look at our WordPress plugins page for more information.
Once you've finished the design, send the unique Cloud WordPress link to your client. Since Cloud WordPress provides you with a working, full-featured WordPress installation, your client will be interacting with the actual website you've built and can see how it'll look when live.Once your client has approved a design, simply use the Backup Plugin's "Download & Restore" feature to seamlessly transfer the website from Cloud WordPress to your client's web hosting account.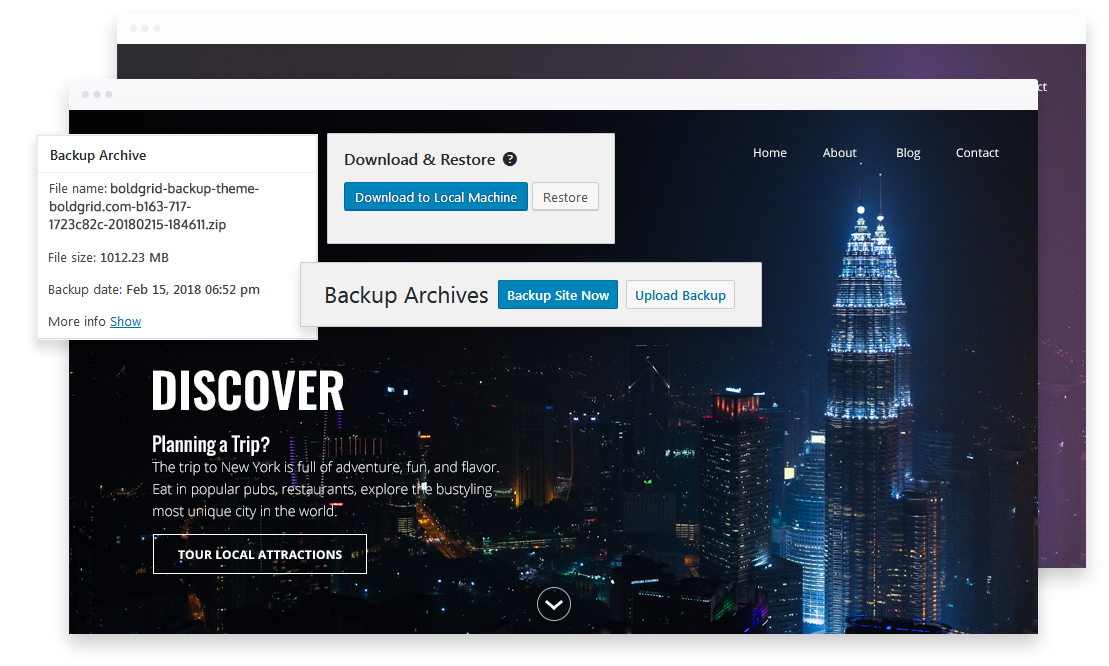 REVENUE BOOSTING PRO-TIP #1:
Many web hosts offer a product called "Reseller Hosting," which allows you to easily white label and resell web hosting. With reseller hosting, you can provide a 360 solution to your clients—handling both their design AND hosting needs (for an additional cost).
For more information, check out InMotion Hosting's reseller plans.
Their white-label ready plans comes equipped with free WHMCS (which you can use to automate billing, among other things), eNom, cPanel, dedicated IP, SSL and more.
REVENUE BOOSTING PRO-TIP #2:
The BoldGrid SEO plugin makes page optimization in regards to SEO EXTREMELY easy. It analyzes your page content in real-time and makes recommendations to help you maintain best SEO practices. You can use the SEO plugin to easily optimize pages for your clients and charge them for the time.BoldGrid is a modular system, meaning you have the freedom to build your workflow however you desire. Use the plugins that benefit your business and clients the most and ignore the rest–without breaking your site.
Click here to try a free full-featured installation BoldGrid (including Cloud WordPress), right now in the cloud.