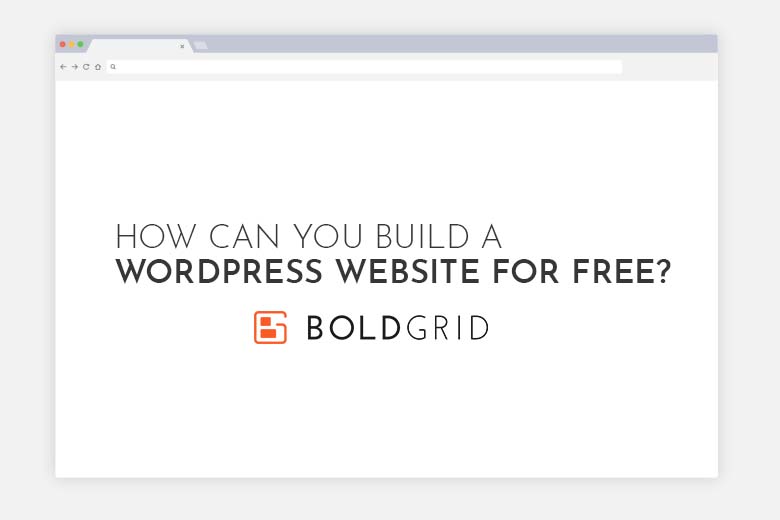 How Can You Build a WordPress Website for Free?
Technically, building a free WordPress website has been a possibility for a long time. Unfortunately, it could mainly only be utilized by web designers and web developers with knowledge of HTML and coding – making it a great option for some but completely inaccessible to the public.
If you wanted to get a website built on WordPress, you would need to hire someone with web design knowledge to get you started–which is anything BUT free. Then you would need to work closely with a developer to build a website that matched what you wanted. This is the way websites have been created for years.
Web Page Builders
Then web page builders came along. WordPress.com, and others like it, broke the barrier to entry by building tools that allowed users with no web design experience to quickly and easily drag and drop images and text onto a webpage. It worked but it was pretty easy to tell, in the early stages, that the site was 'homemade.'
Plus, these builders were not free to use. Also, you weren't able to design and test a website before paying a commitment to pay for the service. This meant there were more options for folks looking to create a webpage but the ideal situation hadn't been achieved.
Then Came Themes
Understanding that the challenges of effectively using a drag and drop web builder to create a beautiful website were still a setup, platforms like WordPress became to create themes. These themes are basically templates of already coded, stunning website where users could replace the images and text to make it their own.
This improved the web site builder options significantly but did nothing to allow folks to create a website or test a platform without making an upfront, financial commitment.
Then Came BoldGrid
While there are plenty of drag and drop website builders out there, most of them were still lacking the ability to create, build, grow and manage professional-looking WordPress sites. We heard from our audience the need for a robust web builder tool that made building stunning websites simple.
BoldGrid is that tool. With over 200+ customizable templates, a quality drag-and-drop editor, lightning-fast blocks for building page sections, Total Upkeepplugin for easy migration, and cloud WordPress for storage – you just can't go wrong.
How Is It Free?
We stand behind our product and we think you will too. To make the barrier to entry smaller, we have a free WordPress demo so that you can build your website, and fall in love with it, before paying for anything.
Whether you are transferring your existing site in (using our Total Upkeep Plugin) or starting from scratch with our Page and Post Builder, you can be up and running in no time. Not sure about your design? Go ahead and show it off to all the people you care about. As long as you verify your email address, your webpage can sit there as long as you need to make a decision about whether to go live with your shiny new webpage or not. The best part, you don't have to pay a DIME until you are ready to launch. Then it's just an affordable subscription fee once a year that gives you access to BoldGrid. Bonus: Make as many websites as you want for no additional charge!
This WordPress free website could finally get you headed towards finally getting the website you love built and hosted. Love BoldGrid but still need web hosting to get started? Check out our hosting partners to grab hosting and the website builder all at once.