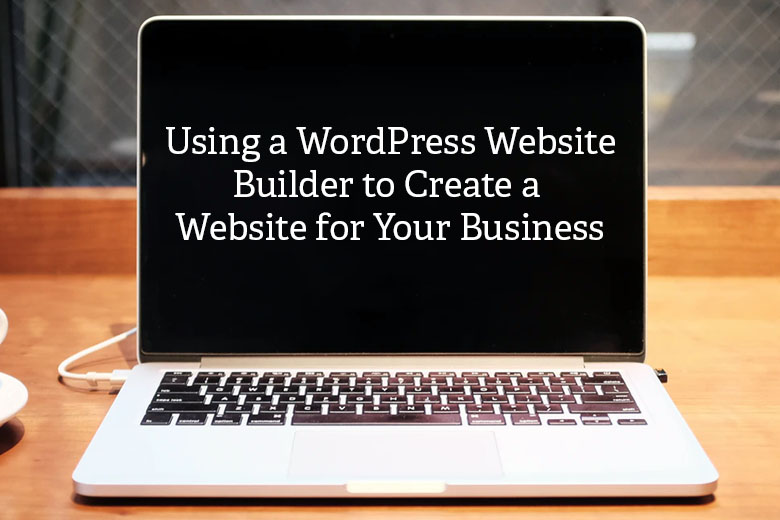 Using a WordPress Website Builder to Create a Website for Your Business
Building a website for your business can be a very large undertaking when considering the time it takes to learn all of the necessary pieces to put everything together. Things like learning the software, making sure you are setting your site up for best practices for search, learning how to do keyword research, write great content, and the list goes on. Using a WordPress website builder like BoldGrid Inspirations with the Post and Page Builder is a great way to get there quickly, and make sure you are checking all the boxes on the way.
Wait, What is a WordPress Website Builder?
A website builder is usually considered a drag and drop solution that lets you create the website you want, all while being able to see what you are building. In older days, webmasters used to code sites in HTML, and that is not something business owners have time to do. You run a business, so you need a solution that works for you. There is a silver lining here! Using a WordPress website builder can make the task of building and maintaining your site easy, and updating your content becomes a joy.
The best part about using the one offered by BoldGrid is that it includes other tools you are going to need during your journey. There is an SEO tool included, and even a backup plugin to make sure your time on your site is protected. You also get a fully responsive mobile theme that can be customized to your liking. What used to be a huge undertaking now just takes minutes and you are off and running. Spend more time making your business successful, and stop worrying about the technical part. You have a new idea for a better keyword? Just hop right in using the drag and drop builder, make your edit and click save. There is nothing holding back your creativity when you use tools this intuitive to help you create a business website.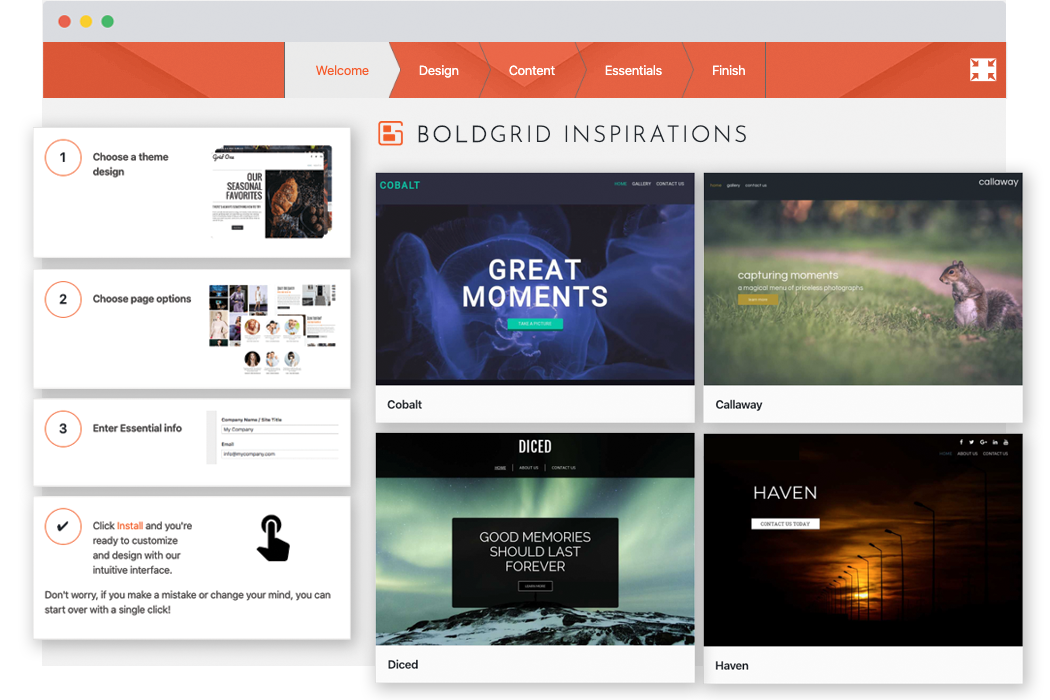 Getting Your Inspiration On
When using BoldGrid Inspirations to start, you can quickly get past the building phase and right into adding your own content. Within just 3 simple steps, you will have selected an industry, a color scheme, and added your personal information. You can also choose your own page set, with the choices being a small 3 page site, a 5 page site, or have the whole kitchen sink added. There is even an option to add a blog, which for most types of sites is recommended for adding ongoing and fresh content for the search engines to index. Finally, you just add some of your social media sites and general contact information and then you are off and running.
Customizing Your Business Website
Once you have your starting point, which we like to call your Inspiration, now it is time to customize the site even further. You can use the Customizer to adjust your color palette, website header and footer, add your business logo and tons of other options that will apply across your entire website. Once you have those things ironed out, you should move to the page content. Building out your pages will be easier than ever before, using the Post and Page Builder to drag and drop your way to complete. Easily upload your images and change the text to entice your newly found customers with tools that are designed to work intelligently. Build professional looking designs with blocks as your starting point, or easily create your own from scratch with layouts found on any type of website.
Search Engine Ranking as Easy as Red, Yellow and Green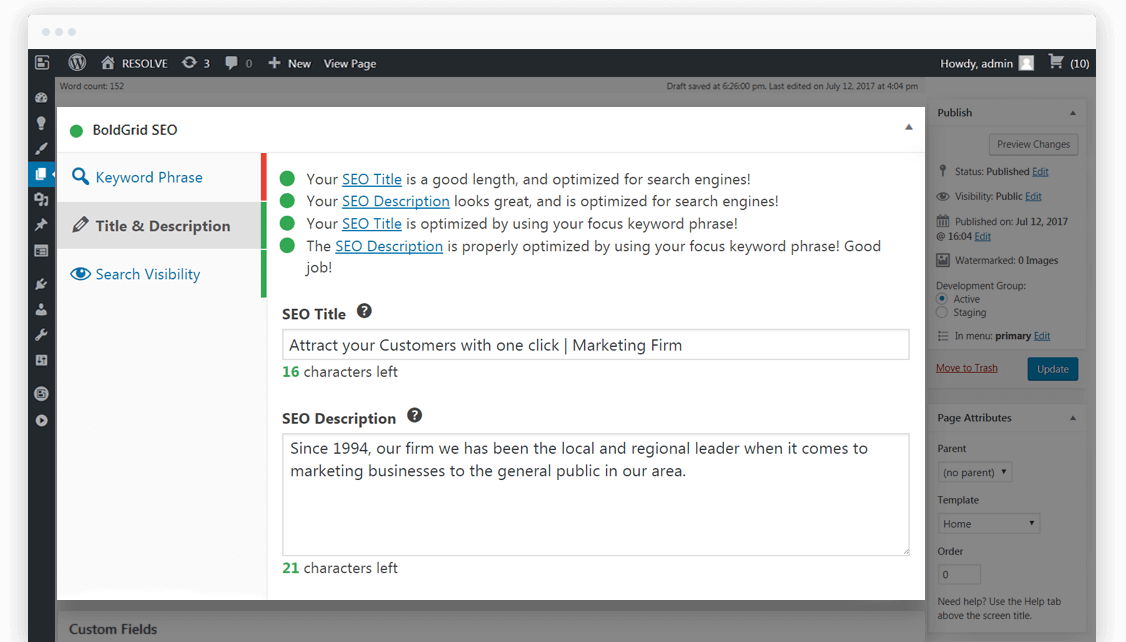 While you are building your pages for your new business website, there is also an included SEO plugin that will help you along the way. You can easily create your meta title and description, provide your keyword phrase target and the plugin will walk you through the rest. Easy SEO will analyze your content as you write it and has visual queues to show the status of your work. Using a scale of red, yellow and green it can show you how your page or article will perform in the searches. It will also provide suggestions on improving your meta title, description and copy for Google Search, making sure your heading structure is correct and even tells you when you have not included an image. Learning SEO while you work has never been this easy before.
Don't Forget to Backup!
One of the best things you can do to protect your time investment is to take a backup to ensure you have something to restore from in the case of a catastrophe. This is something that should be done anytime you make content updates, because without a backup in place, all of your updates and work could be lost. To help ensure that doesn't happen to you, using a WordPress backup plugin is an essential piece of your business toolkit. Storing your backups in a different place than your website is also highly recommended for additional security. The included Total Upkeep Plugin does all that and more. Everything from managing automatic updates to migrating your site to a different location comes preloaded when you use the BoldGrid Website Builder solution.
Conclusion
When building a website for your business there are several factors you need to account for in order to be successful. Choosing a WordPress website builder that doesn't quite fit your needs means running into issues when you're ready to scale. BoldGrid alleviates that issue because it's more than just a builder — it provides you with all the necessary tools at your disposal, allowing you to quickly build, grow and manage your business website online without worries. You can try it free in the cloud today, or download our plugins to test on your own site. Give it a shot!