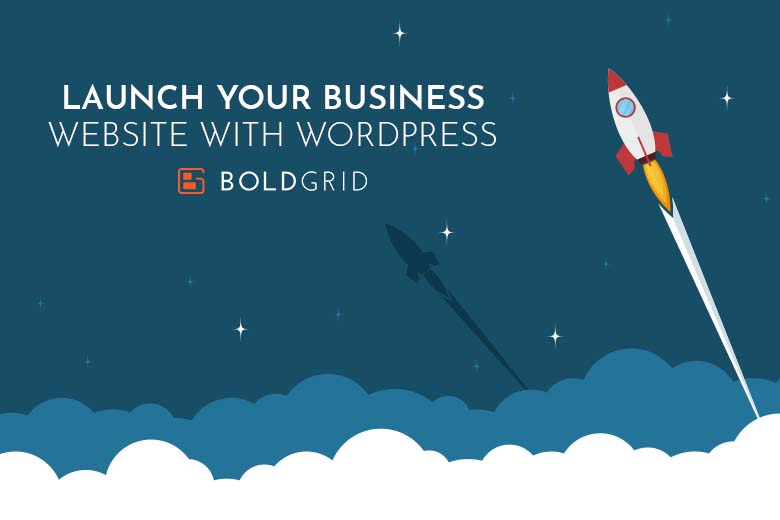 Launch Your Business Website with WordPress
A professional website is the first step in building a solid online presence for your business. Today, consumers no longer visit a store, make an appointment or book a session without first doing a bit of Internet research on potential product or service providers.
WordPress has become THE resource for businesses looking to expand their reach on the web. Are you ready to try WordPress free of charge, free of hassle, and free of commitment?
If your answer is yes, we have something just for you. We'd like you to try to easily create and test your next website on our Cloud WordPress platform for FREE! No joke, our demo tool is easy to use and absolutely no charge to you until you are ready to commit.
Still on the fence about whether or not your business needs a website?
Reasons to Build a Business Website
Accessibility

: A business website is the modern-day equivalent to the yellow pages. If an interested prospect needs to find you, they are going to the Internet first. You want to make it easy for people interested in what you do to locate you. Not only that, customers can uncover out more about you and get questions answered 24/7 without you needing to be available every second of the day.

Awareness

: The first step to gaining attention is building awareness of your brand. Your website should really be the central base of your messaging and branding. Think of it as your small business headquarters.

Traffic

: Once you grab attention, you need a place to direct traffic and move them closer to becoming a follower and then a customer. Instead of directing traffic to platforms built by other brands, it makes sense to build a quality website and send your traffic to a platform you own and control.

Convenience:

Sure, a prospect could drive to your office, or pick up the phone and call you, but isn't it more efficient to have your leads pre-qualify themselves by visiting your website and getting those basic questions answered before they reach out to you?
Reasons to Try Our FREE WordPress Demo
Accessibility:

You can access our free demo tool right now. Just visit our website and start creating your prototype instance right away. If you have no experience building websites, that's okay too. We have a tool called BoldGrid that makes web design simple and you can utilize it in our demo.
Awareness: One of the ways we are spreading the word about our BoldGrid easy to use web builder and our cloud wordpress hosting is by giving you a shot to try them both for free. We encourage you to create a fully functional website instance, no strings attached.

Traffic

: Want to ensure that your website will be functional and appealing? After you build it, share it with all of your trusted advisors, team members or clients to get feedback before you commit.

Convenience:

Not only does this make building your first (or next) WordPress website simple, it's also the quickest way to test out plugins and themes before launching a new site. For additional convenience, imaging having your web builder and web hosting together in one affordable package?
With our Premium offer, you can create up to 15 instances, building multiple sites at once. Our Total Upkeep plugin makes transferring your existing website a breeze. We put a lot of thought into creating an all-in-one option to make building your next website a no-brainer.
Seriously, what's the worst that could happen here? There's no commitment at all. Free to try, free to share your opinions, and free of the hassles of many other website builders and hosting offers. If you've been waiting for the right solution to try WordPress free, our demo is definitely worth the look. We can't wait to see all the amazing websites you create!