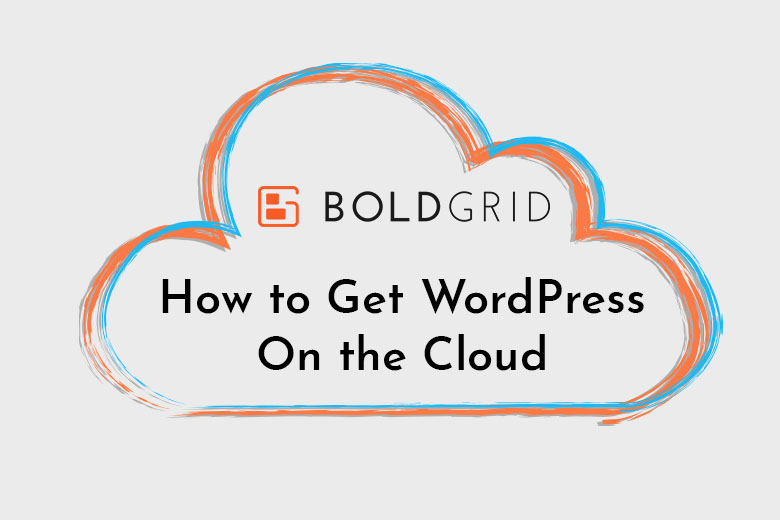 How to Get WordPress On the Cloud – Staging with Cloud WordPress
Wondering how to use WordPress on the cloud? Today, we want to share all about Cloud WordPress and how it can help you get your new website launched.
Let's jump right in!
What is Cloud WordPress?
Unlike an other service out there, Cloud WordPress allows you to launch a development website with just a few clicks. While we don't provide hosting services, Cloud WordPress allows you to get started with designing and developing your website. Whenever you're ready to officially launch your website, it's a super simple process to move your website over to your web hosting provider for launching.
Getting Started on WordPress Cloud
Creating a Cloud WordPress site only takes a few seconds and it can be used for staging, testing, prototyping, and more. You can use BoldGrid Central to easily create Cloud WordPress instances with or without BoldGrid. Here's how:
Log into
BoldGrid Central
On the left-hand navigation bar, select

Cloud WordPress

Click

New Install
Here, you will be presented with 3 options. These allow you to decide quickly what plugins you wish to have active in this Cloud WordPress instance.
Express Setup

– WordPress & BoldGrid

Express Setup

– WordPress Only

Customize My Install

allows you to customize which BoldGrid Plugins are added during provisioning
Select one of the options
Click

Continue
If you choose
Customize My Install
, you will be presented with a list of Plugins you can have set up with the instance, allowing you to experiment with any of the BoldGrid features offered.
Final Thoughts
Getting WordPress on the cloud is fast and easy, and it offers several distinct advantages. Get started today!