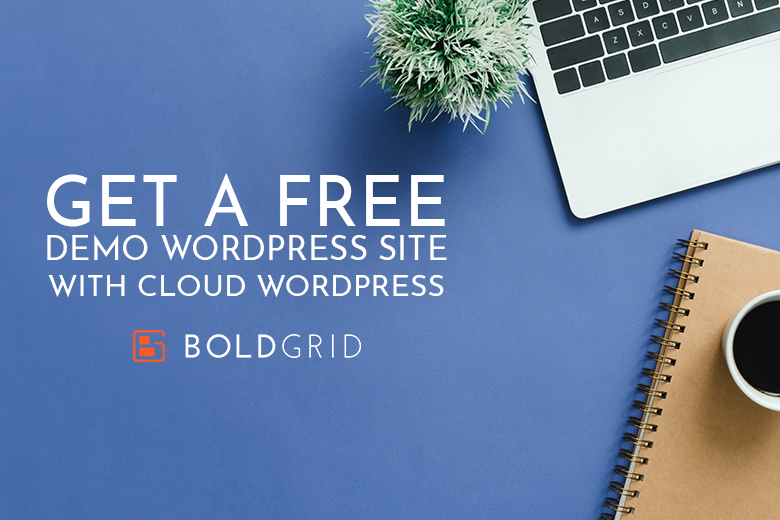 Get a Free Demo WordPress Site with Cloud WordPress
What's better than getting a gorgeous, professional-looking WordPress website for your business? Getting a FREE demo WordPress site for your business!
With Cloud WordPress, you can create a free demo site before you go live. Not only will you be able to see exactly what your website will look like before hitting the publish button, but you can tweak it and play with it as much as you want before committing to the final product.
So, what exactly is Cloud WordPress? And how does this free demo site work? Here's everything you need to know:
What is Cloud WordPress?
Cloud WordPress is a solution to test and build a website without having to purchase unnecessary software. While it's not permanent, it does allow you to easily get started with building a website.
Free WordPress Site Demos with Cloud WordPress
So, how do you get this free website we've been talking about? Easy: Cloud WordPress allows you to quickly deploy a fully functional FREE WordPress demo. You can use the demo to build, design, test, and share your website with clients or other members of your team. Once you have a finished product that you love, you can use the BoldGrid Total Upkeep backup plugin to migrate your WP installation to a live host.
Easy as pie!
It's worth noting that the free version of Cloud WordPress only includes one demo. However, if you upgrade to the premium version, you can create unlimited installations.
Final Thoughts
Creating a new website – or even just testing out a new element on your current website – can be scary. Your website is a reflection of your business, and the last thing you want to do is publish a shoddy product that either doesn't look good or isn't user-friendly.
Working in the cloud is an easy solution. It's much simpler than testing solutions of the past and makes trying out new installations a breeze. Reach out today to find out how you can use Cloud WordPress to create a free WordPress site and get started on the road to online success.